The temperatures are cooling down, pumpkins are scattered on every porch and apple recipes crowd your inbox. It's Fall y'all! 
Fall brings a lot of exciting change!
But, Fall also brings a busier schedule and holiday madness. You can do it! Here are 5 dietitian recommended new foods for you and your family to try that don't sneak in artificial sweeteners or flavors to fuel a busy day! Whether you need a fall-flavored treat or are just looking for a new snack to add to your day, the goodies below are not only delicious but also good for you. Grab a treat or two and enjoy the Fall season! Try the Fall Fun incorporation of each item.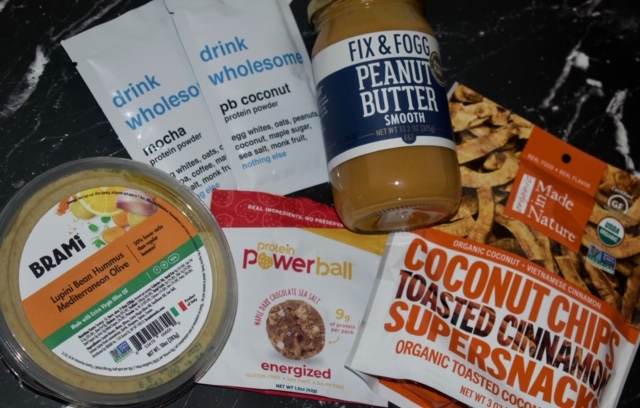 I have sorted through the pumpkin, apple and maple goods to find some delicious, wholesome and nutrient dense fall flavored foods you're going to find to be absolutely scrumptious.
---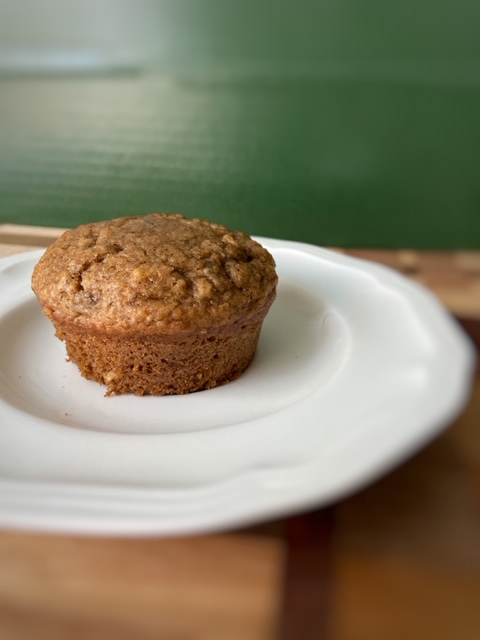 This delicious and creamy nut butter was created by a couple in New Zealand who wanted to create a wholesome and sustainable nut butter. They use high-oleic peanuts and organic sea salt to create a peanut butter that is high in mono-unsaturated fats (yay good fats!). Each serving size of the delicious nut-butter gives you a whopping 8g of protein, which will provide you the energy to take on your day. If peanut butter isn't your thing, check out their other flavors such as chocolate hazelnut or crunchy almond butter. 
Fall Fun: Spread peanut butter onto a warm banana muffin or mix organic pumpkin spice into your jar of almond butter.
Organic, non-gmo, gluten free and plant-based? Made in Nature just did that! This wholesome snack company creates naturally sweet, organic dried-fruit snacks that appeal to all. There are no artificial ingredients or fillers added to the bags of nature's candy, just a perfectly dried, naturally sweet treat. With options ranging from coconut chips to veggie pops; there are so many tasty options to choose from!
Fall Fun: Whip up a butternut squash soup and sprinkle with veggie pops or stuff a date with pumpkin butter and sprinkle with coconut chips.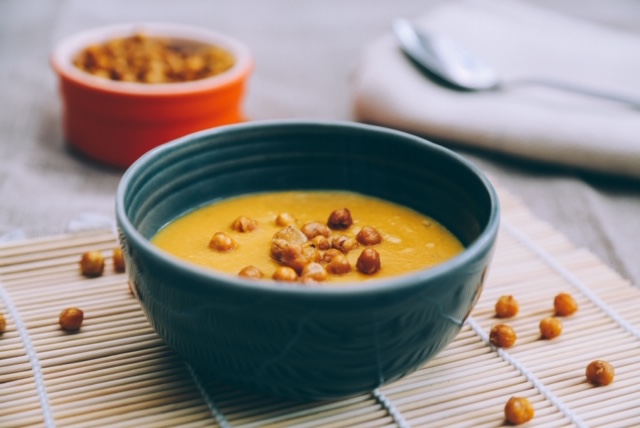 I am always on the hunt for clean, high-quality sources of protein, Wholesome Drink was such an exciting find. This protein powder is made with egg whites, chickpeas, and coconut. Real food ingredients! Each serving of WD packs in 20g of natural protein with flavors such as matcha, mocha or traditional vanilla. Our favorite? Snag a bag of vegan peanut butter chocolate!
Fall Fun: Blend a thick vanilla protein shake, pour into a bowl and sprinkle with apple cinnamon or pumpkin spice granola.
---
Fall brings new seasonal produce as a cheaper cost. Add some apples, pears, potatoes and a wide variety of squashes to your grocery bag. Not only are these foods typically lower in cost, but they taste fresher and are more nutritionally dense. Choosing a locally grown fall fruit or vegetable could increase your daily vitamin intake, helping to support your immune system during the dreaded flu-season.
---
Plant-based protein balls were created by pharmacists who knew our bodies should be fueled by foods made with nutritious ingredients. All varieties of PPB are gluten, dairy and soy free; an awesome allergen-friendly snack! They are made with pea-protein isolate, peanuts and chia seeds, each serving size provides 6g of plant protein. PPB are also made with ingredients like oats, dates and d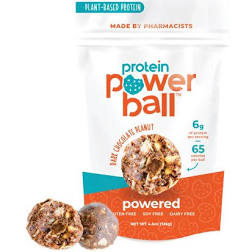 ark chocolate, all of which provide a variety of antioxidants and minerals. 
Fall Fun: Make a homemade Pumpkin Spice Latte or cup of warm apple cider and enjoy with the spiced or maple chocolate PPB. 
Lupini beans marinated in Italian olive oil, seasoned to perfection and slightly baked, Brami is a plant-based power house snack. Brami snacks are naturally high in protein and fiber, while being naturally low in carbohydrates, fat and sugar. They fit into every diet regimen; Paleo, Keto and Vegan friendly! Each serving contains around 8-9g of protein, which is 2x more than the typical serving size of eggs or chickpeas (which we both love!). Pop one of delicious beans into your mouth for an on-to-go fueling or dip your favorite vegetable into a Brami hummus. The flavor is downright addicting
Fall Fun: Create a fall-themed charcuterie board with your favorite veggies, crackers, cheese, and fruit paired with Brami beans and hummus.