This program was the brainchild after 4 years of clinical outpatient work. Where, I watched hundreds of patients really never master their disease, see true improvements, or lessen their medication load.
So, I designed with you in mind  - to give you confidence, knowledge, and to arm you with the tools you need for real success! Success that happens sooner and is sustainable.
Keep reading for all the information you need to know about Diabetes: The Master Plan. 
This is the perfect course for Individuals with
pre-diabetes or diabetes

a fasting insulin above 12 and/or an A1C above 5.5

a strong family history of diabetes and want to avoid a diagnosis for yourself!
Your doctor has said that metformin is the best solution for you, right now

You want to wear a continuous glucose monitor but don't know how to get one

You've been told that oatmeal is a great choice for breakfast

You have read ALL the books and still don't understand what the success equation is

You feel overwhelmed and lost in your diagnosis

You know your health needs improvement, want to take charge, and reverse your disease without medication!

You want all the answers in ONE place and someone to ask all your questions to
Diabetes: The Master Plan includes:
A self-paced course containing 10 modules & 5 recorded videos to help you navigate all things blood sugar, insulin resistance and diabetes

Resources include meal guides, grocery lists, supplement reviews and snack lists

PLUS Three 1:1 virtual sessions with me, a nutrition and diabetes expert focused on a review of blood sugar trends and medication, a pantry/kitchen interactive label reading session, and education fill in!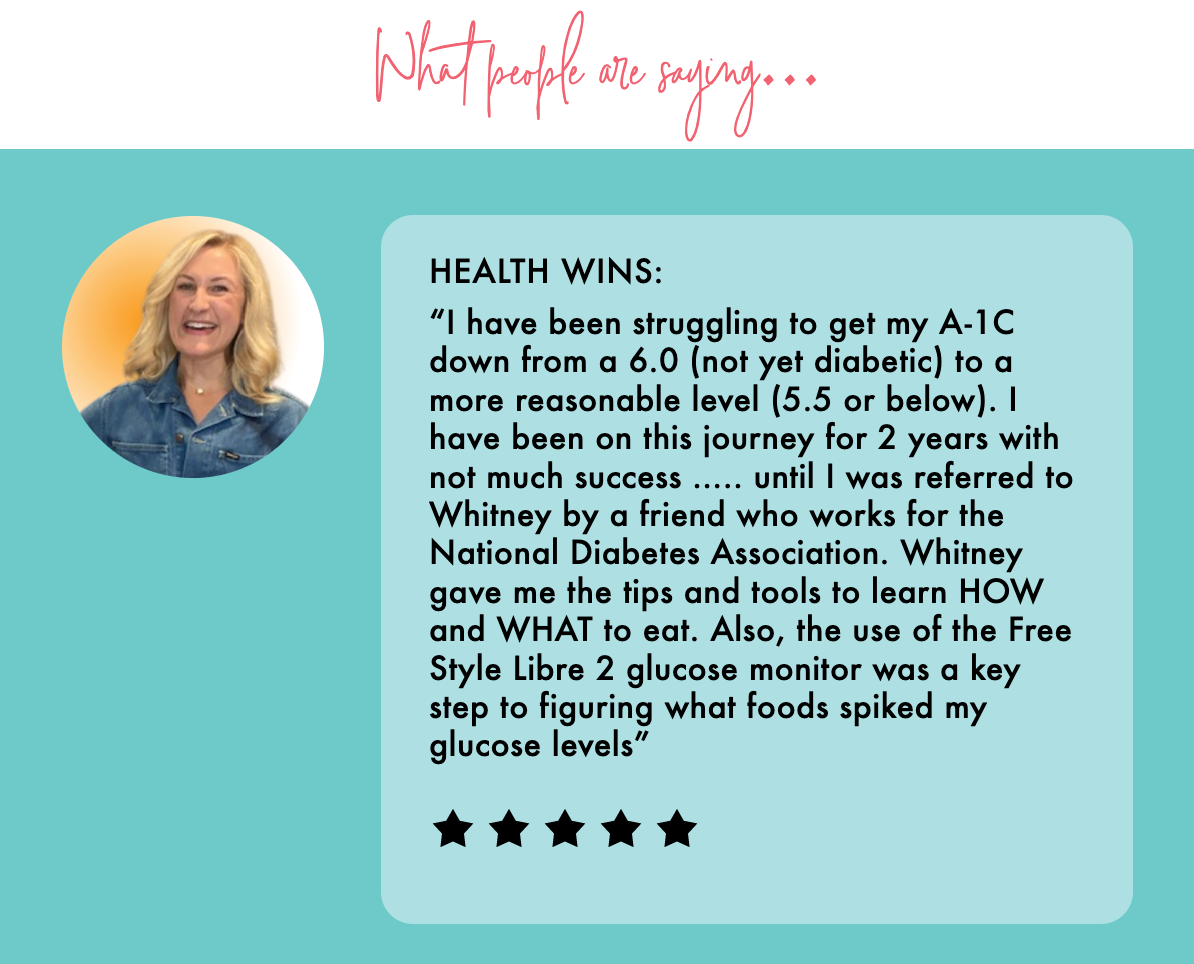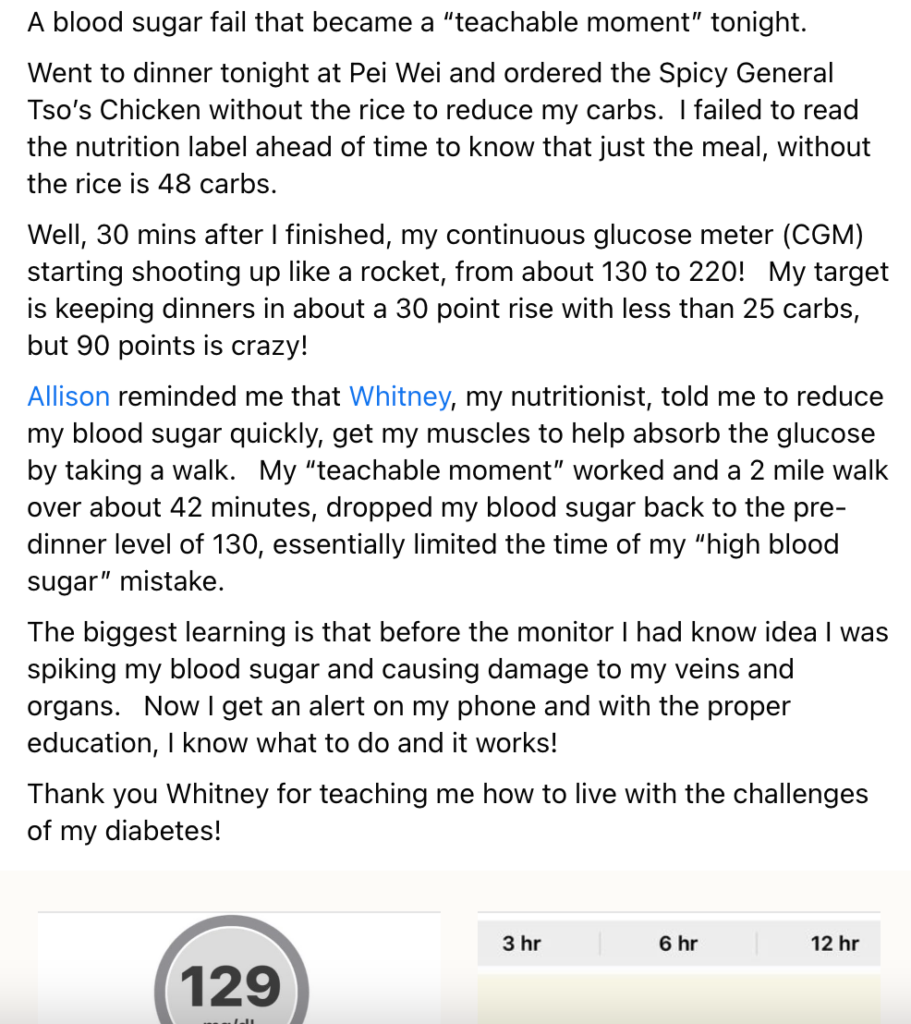 Education is power!
I wanted to create a functional course that offered modernized access to education for people that are wanting to take control of their health without medication. This modality allows you to work through the course at your own pace, while also having live 1:1 access to me - a nutrition and diabetes expert. It's a one-stop-shop for all things education, customized care tailored to you, supplementation recommendations and analysis of your CGM data (also an RX for a continuous glucose monitor, if you haven't yet used one!).
Take your health back!
How can I access this life-changing program, you ask? EASY. Click the link below to get started on this journey & take back your health. Break the cycle, today!