A smarter snack stock up!
Oh, hey school. Where'd you come from? It's time to stock up on healthy snacks, massage appointments and loads of self-care. The pantry is looking a little wimpy, am I right? Whether you're an adult getting back into the swing of work, or a parent looking to feed your kiddos between activities, it can be hard to find a tasty, wholesome, and nutritious treat in between activities. It's important to have nutritious options to throw in a duffel bag for all day fuel. We all fall into the trap of pre-packaged snacks that are easy, sometimes even tasty, but loaded with sodium, sugar and inflammatory oils. But, here at Whitness Nutrition HQ, we know it's hard to keep bunches of raw kale on hand, too. 
Try this nutritious snack to fill the void your family might be anticipating with busy Fall schedules resuming!  The secret ingredient? Kay's Naturals, a family-friendly brand that produces allergen-free snacks that are:
Great sources of protein and fiber

Safe for schools – allergen friendly and naturally gluten free

Offer a variety of options: sweet, savory and salty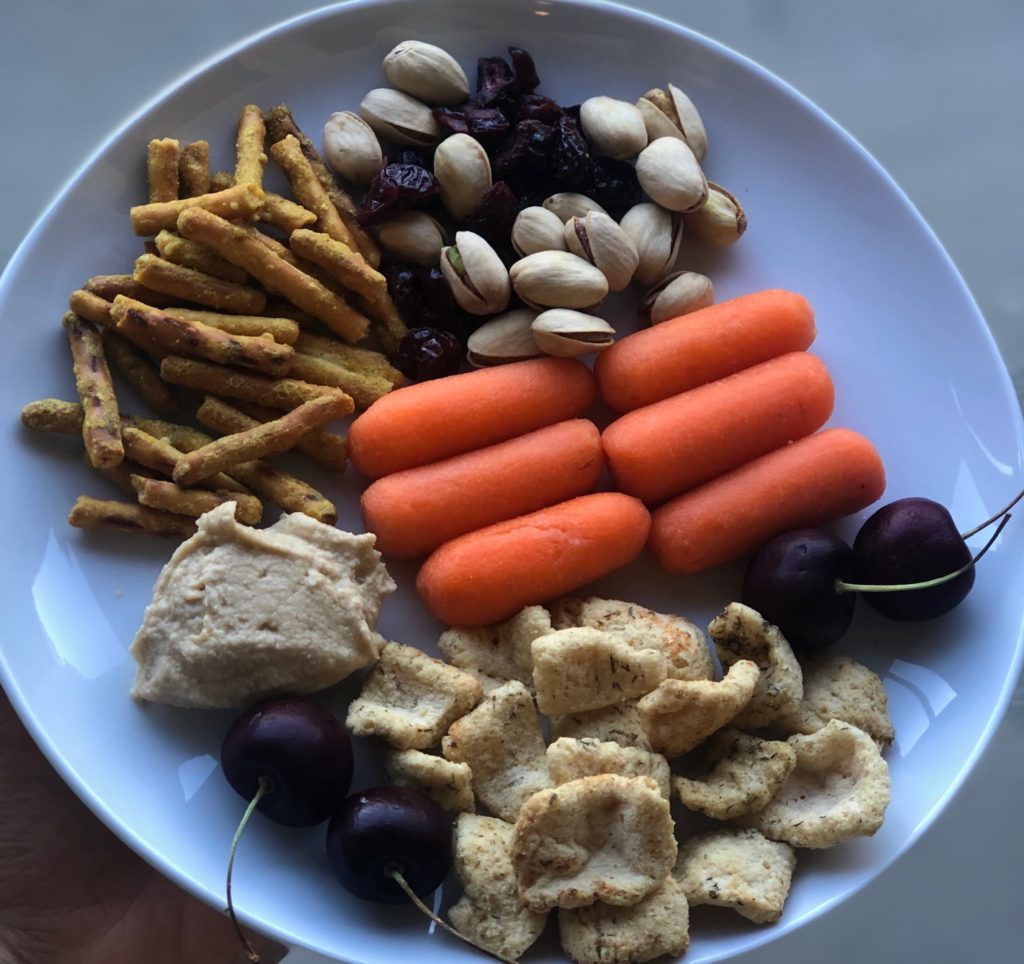 A Family-Friendly Snack Board Idea 
Your choice of Kay's Savory Snacks, pictured here the Dill Pickle chickpea chips and Honey Mustard pretzel sticks 

A variety of mixed nuts and dried fruit such as cranberries and pistachios

Fresh fruit of the season such as berries, melon or stone fruit 

Creamy dips such as hummus or homemade ranch

Crunchy veggies like baby carrots or bell peppers
---

Kay's Naturals are great snack options for celiac and diabetic friendly individuals, or anyone  looking for a healthier alternative to some of the most popular snacks on the market. They pride themselves on being all natural, gluten free certified, and most importantly, super tasty! Kay's Natural snacks are made with clean soy protein, healthy fats and provide all eight amino acids. Whether you're looking for a higher-protein breakfast cereal, salty snack for the mid-afternoon slump, or a late-night cookie (without an impending blood sugar crash), you'll find delicious and nutritious snacks from Kay's Naturals. Say goodbye to the "empty calorie" snacks tempting you from the shelves; grab some of the tasty treats found at Kay's Naturals! 
Healthy honey mustard pretzel sticks? Count me in! All of Kay's Naturals snacks are perfect for Sunday picnics with your family, in your kids lunch box, or incorporating to a Netflix charcuterie board.
FTC Disclaimer: This post was sponsored by Kay's Naturals after a thorough review of their product meeting the Whitness Nutrition standard. The recommendations and options belong to Whitness Nutrition, alone. Remember, we only work with nutritious products that can make a difference for good in the lives of our patients.