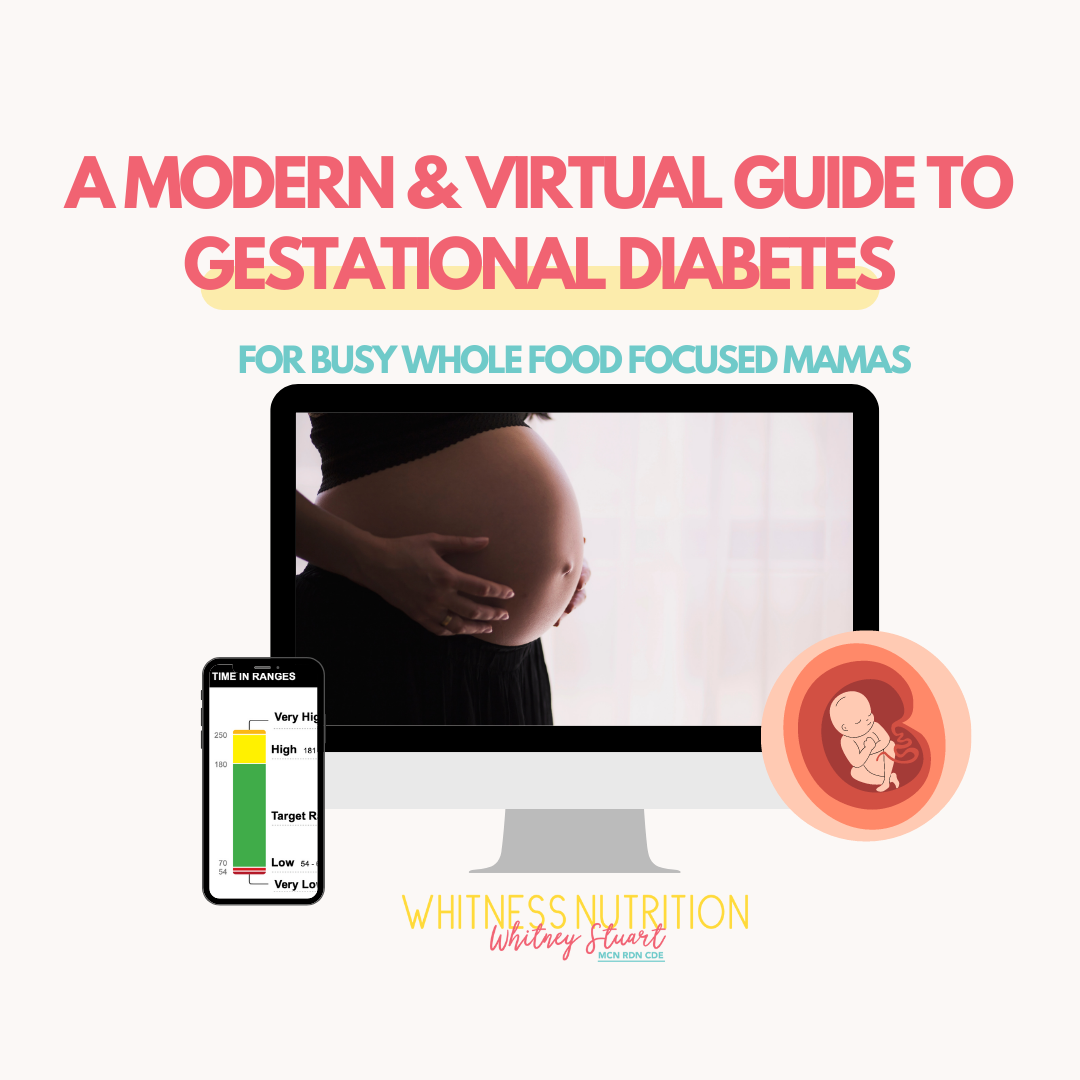 This program was the brainchild after 4 years of clinical outpatient work. Where, I watched hundreds of really tired pregnant mamas come to appointments that could have been done in the privacy of their home. Without a babysitter, without a toll fare, and with much more success than the 1980's outdated handout that's still given out in that same office.
I wanted these mamas to have success with ease. To master their diagnose, see quick improvements with lifestyle, avoid the need for insulin and feel confident in their work!
So, I designed this program with you in mind  - to give you confidence, knowledge, and to arm you with the tools you need for real QUICK & EASY success! Success that happens sooner and is sustainable.
Master your blood sugar confidence for your third trimester from the comfort of your own home with 1:1 gestational diabetes education with eight self-paced modules and easy access to a Certified Diabetes Educator - me, Whit! 
Who is this program for?
You've been diagnosed with gestational diabetes or want to reduce your risk!

You are scared that your doctor will put you on insulin and want to focus on natural blood sugar management

You don't know how to check your blood sugar

The meal recommendations you've heard from friends seem really restrictive and contradictory.
What does the program include? 
A 1:1 virtual education session within a WEEK of your diagnosis.

8 recorded self-paced modules and expert downloadable materials (recipes, grocery lists, meal guides, restaurant guides)
What will the class cover?
What is Gestational Diabetes and insulin resistance

The optimal numbers for blood sugar management

CGM 101

Lifestyle habits to improve your diabetes diagnosis

What do I eat?!

and so much more!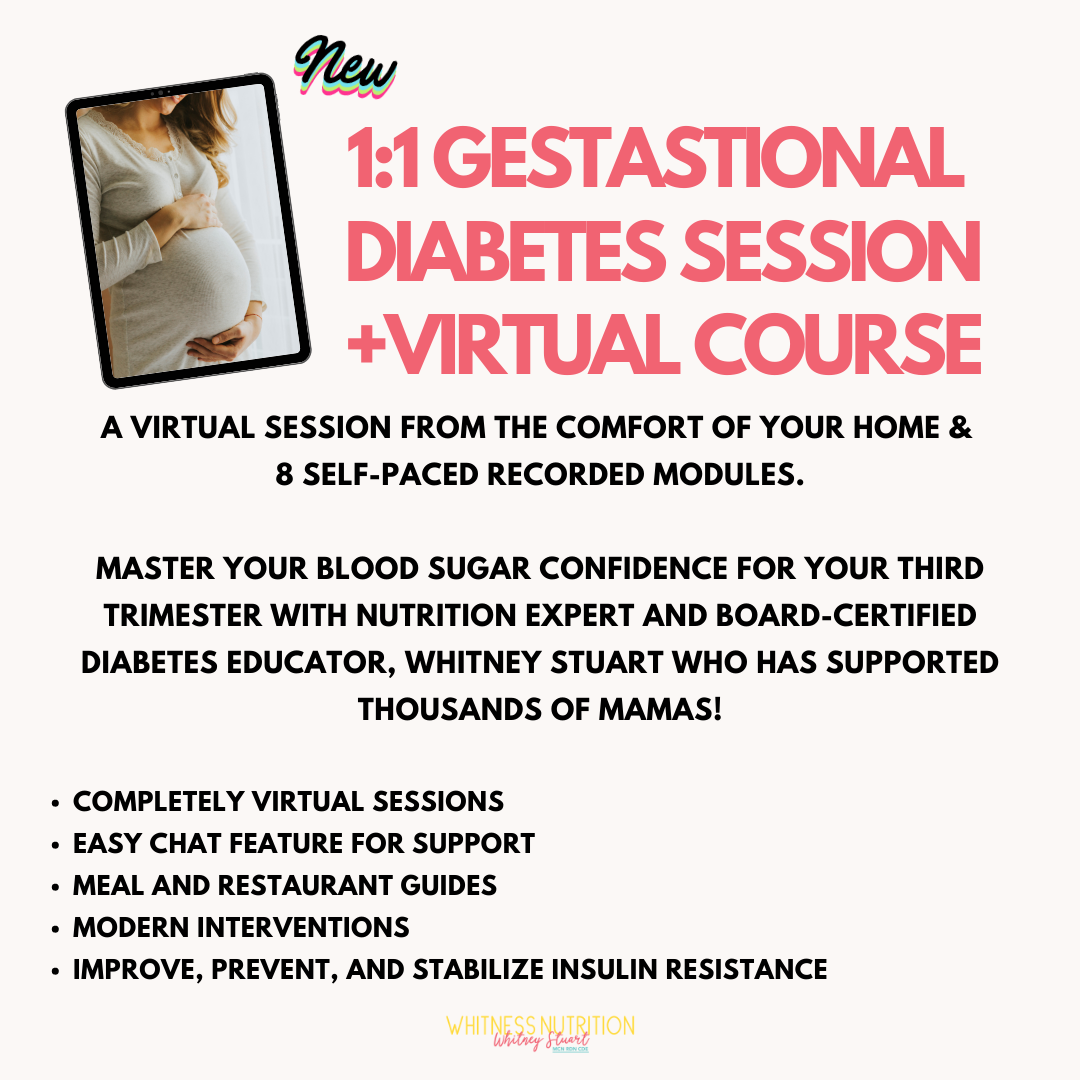 Education is power!
I wanted to create a functional course that offered modernized access to education and allows you to work through the course at your own pace. Get the answers you need when you need them! Plus, you have 1:1 access to me - a nutrition and diabetes expert. That doesn't come in a book! This is a one-stop-shop for all things education, customized interventions tailored to you, and access to the latest greatest best resources for gestational diabetes.
Type in CGM Freestyle Libre, here, and you'll be able to grab a discounted continuous glucose monitor instead of that hurtful blood sugar meter. It's sent to your pharmacy so yes, insurance may (and should) cover some/all of it!