Jump to recipe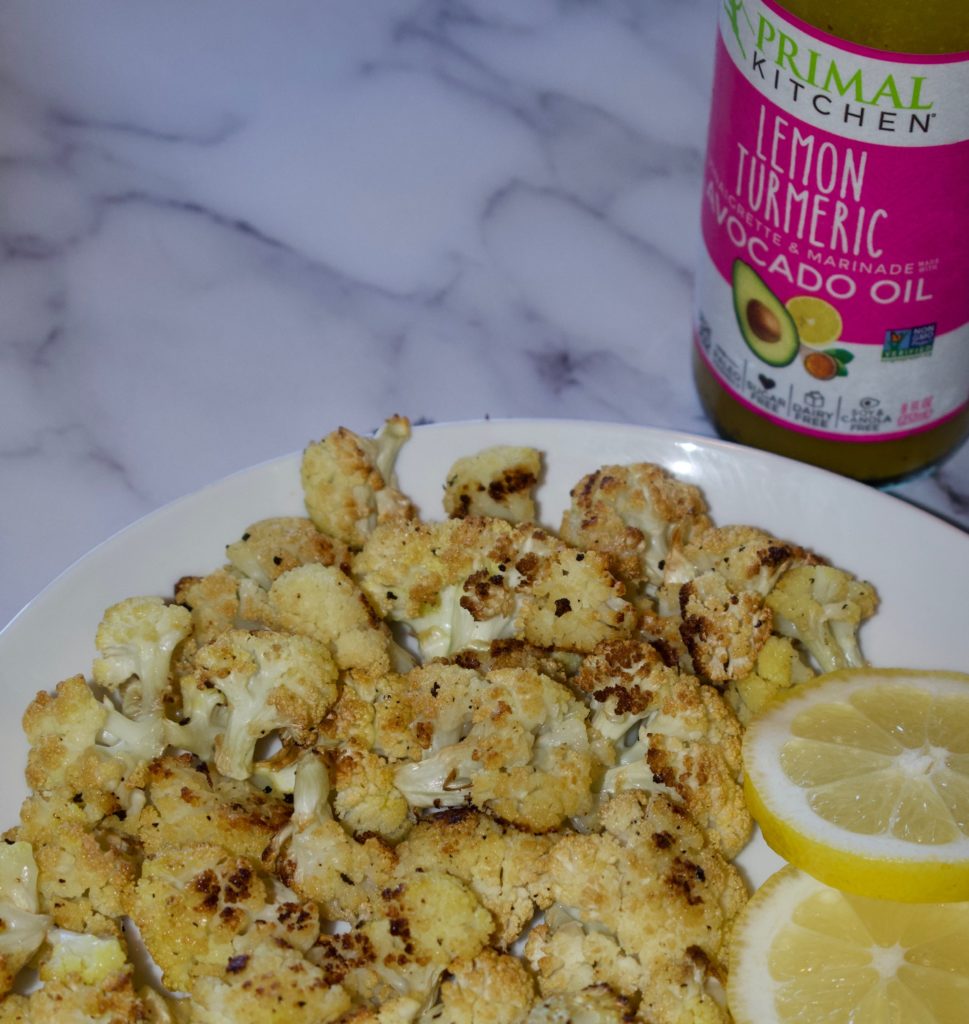 Is that head of cauliflower intimidating you from the kitchen counter?
Whitness Nutrition's intern & creative mind, Elena, is sharing a healthful summer recipe today! Enjoy!
How can this oddly shaped, off-white, crunchy vegetable be as tasty as people make it out to be? Cauliflower is a versatile nutritious superfood!
I know you've seen it start to creep up everywhere. There's cauliflower pizza, cauliflower rice, cauliflower smoothies?! Yes, cauliflower is one of the most versatile and easiest vegetables to cook with! Now, cauliflower can be eaten raw as an alternative to chips or crackers. Plus, it's a versatile vegetable to roast, saute, or bake into a Mediterranean flavored bowl!
---
This recipe is a nutritional powerhouse.
Cauliflower contains phytonutrients. These compounds reduce inflammation, protect your body against cancer, and are high in vitamin A, K, and potassium. 
Plus, we've added tahini. This paste is made from ground sesame seeds commonly seen in hummus and other Mediterranean dishes. Tahini is a great source of healthy fats, protein, and thiamin. Use fresh herbs, such as parsley in this recipe, to add in extra vitamins and minerals to your meal!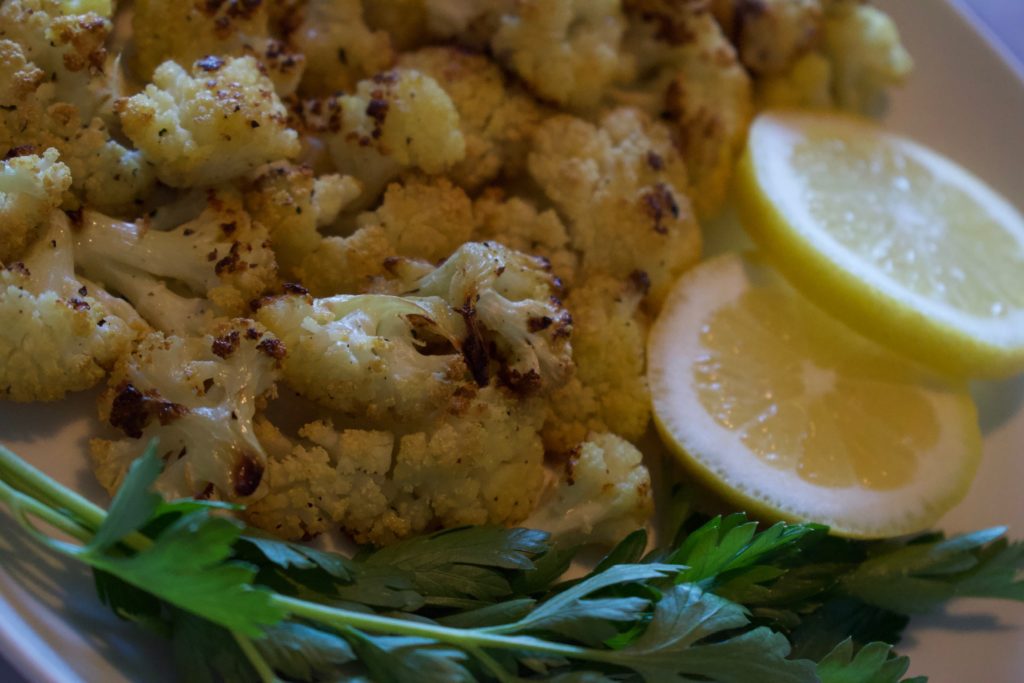 Lastly, we wanted to show the importance of flavor and spice! We partnered with Primal Kitchen, a paleo pantry staple, to create this mouth-watering Lemon Turmeric and Tahini Roasted cauliflower that can be served as a superfood side dish or appetizer.
Primal Kitchen products have simple to read labels with nutritious ingredients that provide quality in both nutrition and taste. 
This Lemon Turmeric Vinaigrette and Dressing adds the perfect combination of flavors to the roasted cauliflower. This dressing is a powerhouse. It contains avocado oil, lemon juice, and turmeric; a super antioxidant and anti-inflammatory. Bonus; it doubles as a marinade and is free of sugar, soy, dairy, or gluten. It is naturally vegan, Whole30, and paleo-approved. 
Lemon Turmeric Tahini Roasted Cauliflower

Ingredients
Ingredients:
1 Medium Head of Cauliflower
1 Tbsp olive oil
1 tsp of salt, pepper and garlic powder
2 tbsp Primal Kitchen Lemon Turmeric Marinade
2 tbsp Tahini
1 Tbsp finely chopped parsley
Instructions
Preheat the oven to 400 F. Line the baking sheet with parchment paper.
Chop cauliflower into small to medium florets. Wash and dry thoroughly.
Toss cauliflower with oil, salt, pepper and garlic powder.
Spread evenly across the baking sheet. Add more oil if florets seem dry.
Bake for 20-30 minutes, tossing cauliflower halfway through. Remove once you see browning/crisping of the cauliflower- I prefer mine on the crispier side.
Mix tahini and marinade in a small bowl. Pour over the florets and toss to ensure that all parts of the cauliflower get the flavoring.
Bake for another 10 minutes. Remove and toss with parsley. Feel free to make extra tahini and lemon turmeric marinade combo for a side of dipping sauce.
Recipe Notes: Enjoy this dish as an appetizer at your next backyard BBQ (would recommend doubling, maybe even tripling!), mixed into your lunchtime green salad, or served as a side with baked salmon and crispy chickpeas. Add a dessert, like our famous banana bread.