Day 7: Vegan options you'll actually love
It's 2020, you're almost definitely going to have a vegan or someone who's avoiding dairy at your holiday gathering (like me!). Don't be that person who expects them to just eat the salad and rolls, but instead whip up a delicious vegan option everyone will love. We love these options because all of them have a creamy, cheesy consistency plus are sneakily full of veggies. 
Each day, I'll feature a new category with five of my favorite festive recipes. And, I'll be honoring the creators of each! I'm a simple recipe gal, but there are so many talented developers gurus who have saved me from food isolation.
These recipes are ALL naturally free of gluten and dairy, contain wholesome ingredients and are, obviously, dietitian-approved. Each daily round-up was created to equip with you resources for a joyful and healthy season! Eat well, friends! I'm just excited for this series.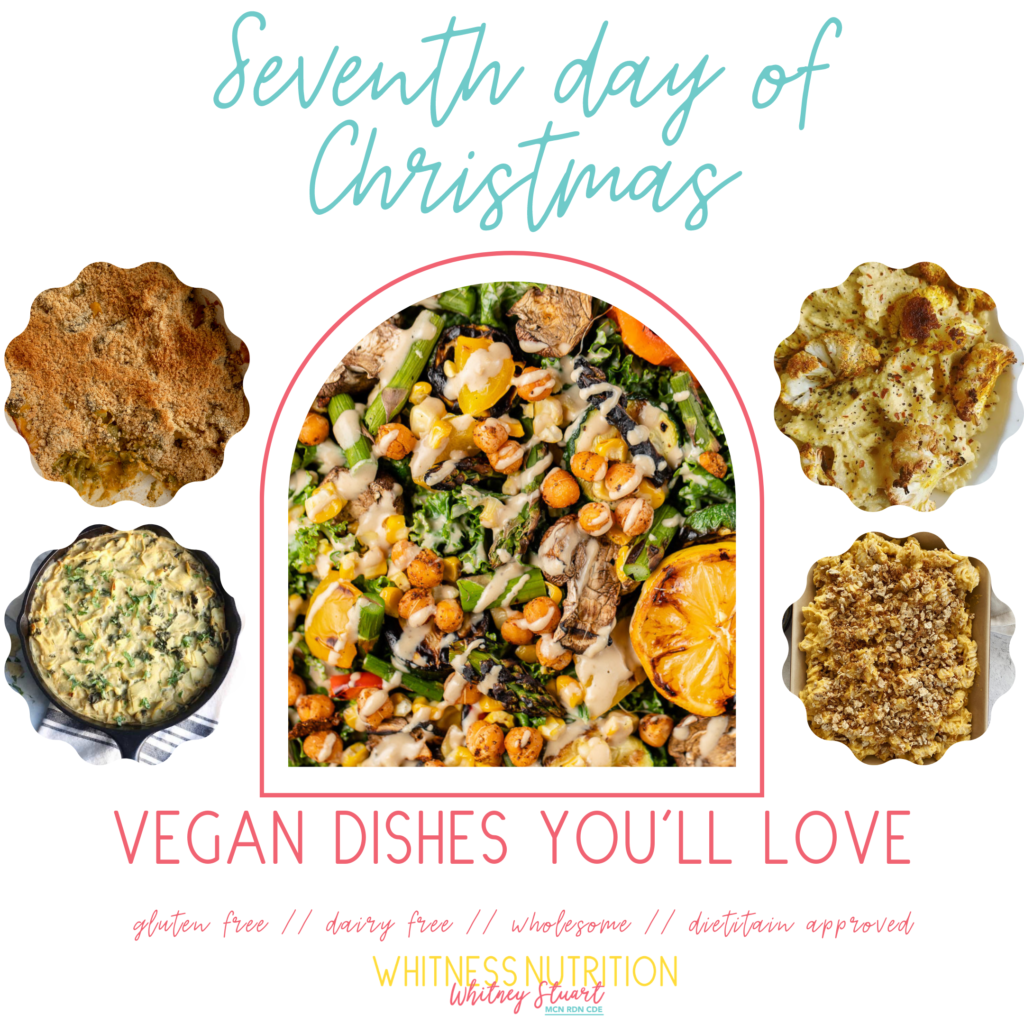 ---
Spiced Cauliflower Mac & Cheese by Dada Eats
Who says one mac and cheese is enough? Not me when its packed full of veggies. Cauliflower is the ultimate base to that cheese sauce.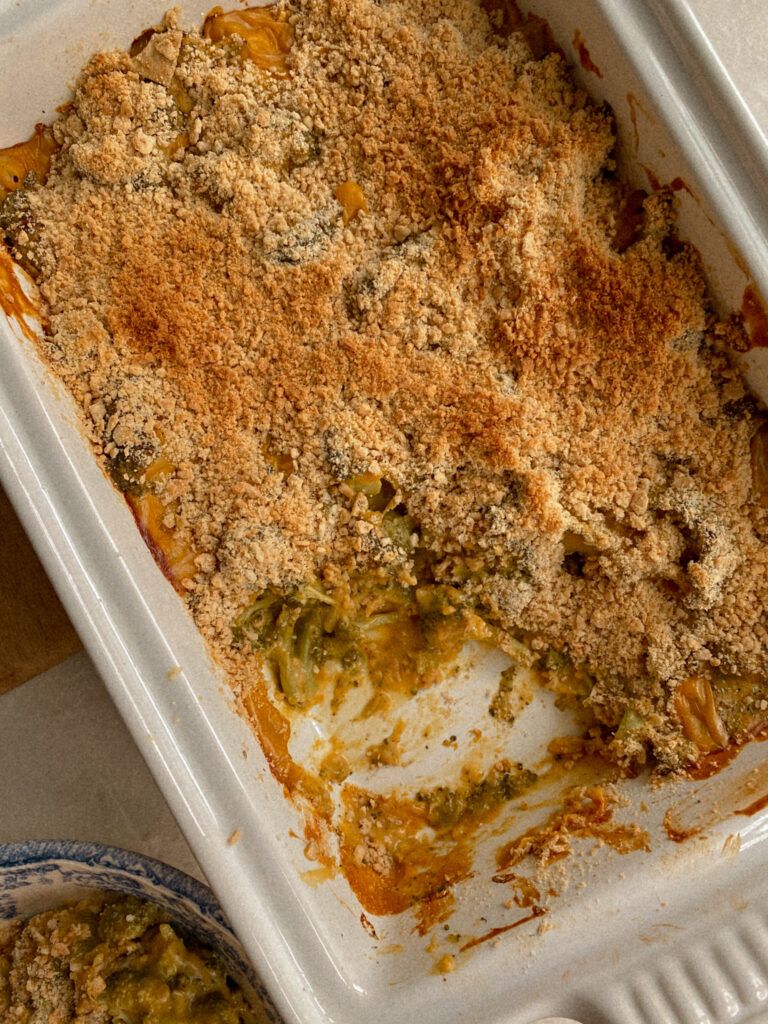 Vegan Sweet Potato Mac & Cheese by Something Nutritious
Who needs Kraft or Annie's when you can make this ridiculously creamy and "cheesy" alternative. That crispy topping? Mouth-watering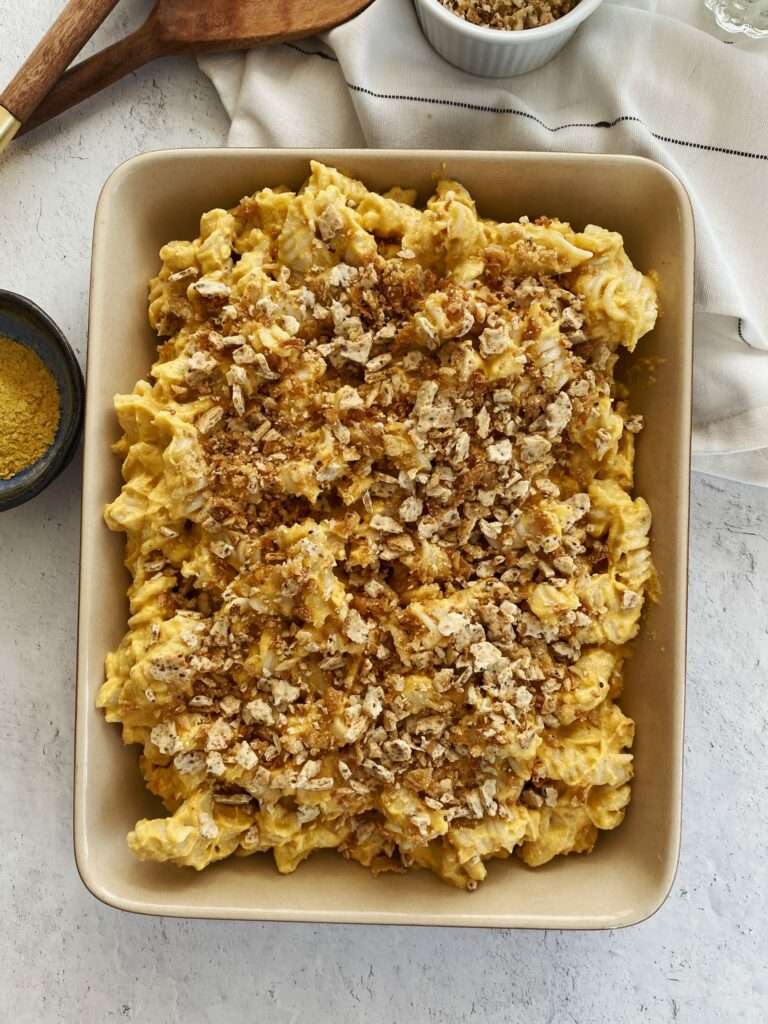 Grilled Veggie Salad with Chickpeas by Sweet Simple Vegan
Vegans, carnivores and everything in between will reach for seconds of this veggie salad, but don't let that one person hog the chickpeas!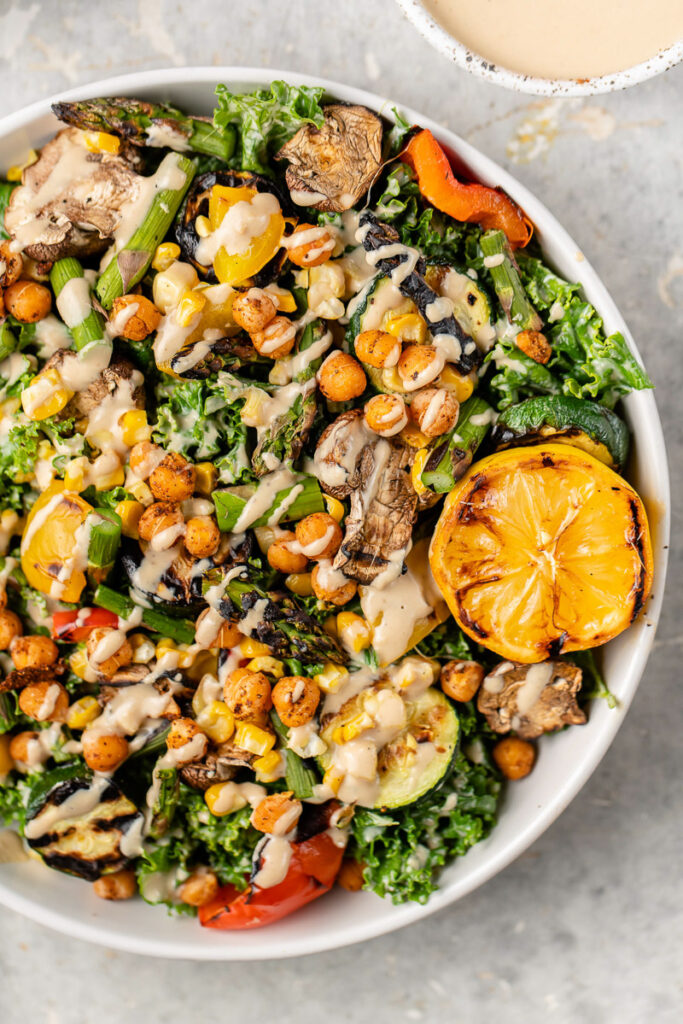 Vegan Kale Artichoke Dip by Hummusapien
For the holiday parties and wine-nights, this kale and artichoke dip will make all the dairy-free, vegan and lactose-intolerants people in your life very happy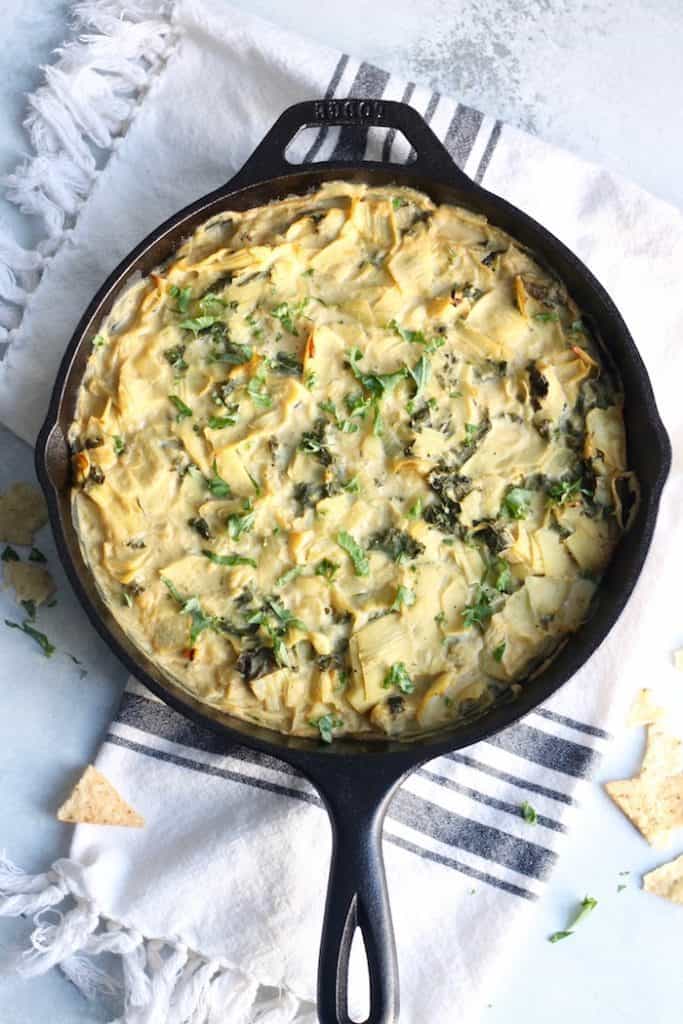 Vegan Cheesy Brocolli Casserole by Gathered Nutrition
Need inspo for the kiddos joining the holiday get together? Mom's will be asking you for the recipe ASAP
---
Check back EVERY day to find something new; a new recipe, a new flavor, or a new vegetable you've never tried! Plus, in the seasonal spirit of giving, I'll be hosting a FLASH giveaway on Instagram stories EVERY day. Share our daily festive goodness post & tag me. I'll announce a winner in stories, EACH day!
Note: These recipes and photos are not ours by they are certainly Whitness-approved. We have linked you directly to the creator and recipe. We hope you find as much nutritious inspiration from them, as we do!