Day 8: Dinner Mains!
The highly anticipated dinner main- what will it be in your house? You don't have to revert to the honey baked ham or turkey again, but instead change things up with some of these delicious options. We love these because not only are they a change from the holiday norm, but are full of lean protein and tons of flavor.
These recipes are ALL naturally free of gluten and dairy, contain wholesome ingredients and are, obviously, dietitian-approved. Each daily round-up was created to equip with you resources for a joyful and healthy season! Eat well, friends! I'm just excited for this series.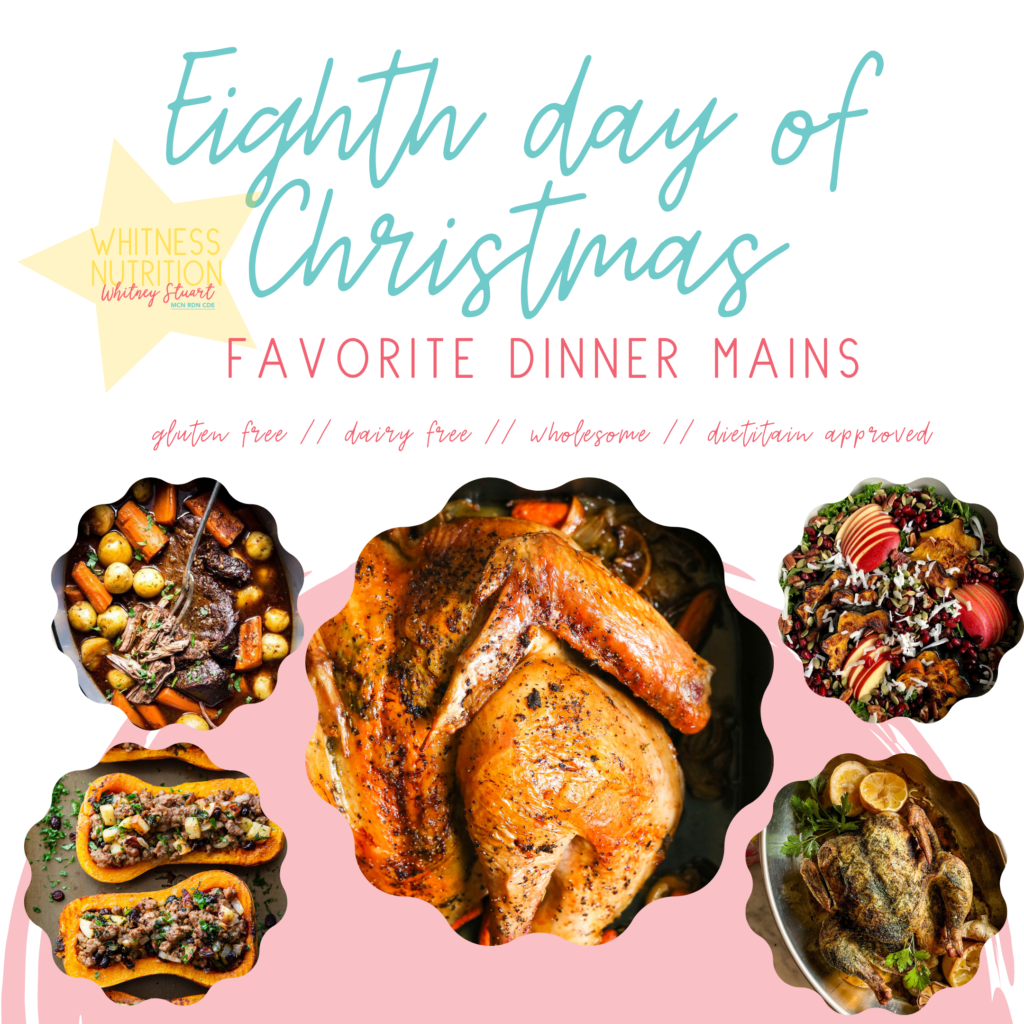 ---
Classic pot roast by The Modern Proper- Looking for a comforting Sunday night dinner to make your family? This classic pot roast is nostalgic, tasty, and fun to make!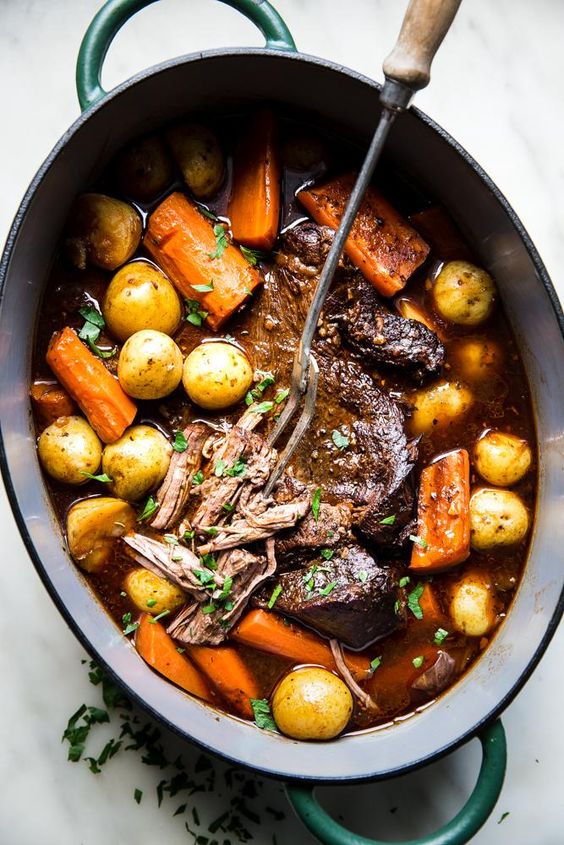 Sausage Stuffed Butternut Squash by Paleo Running Mama –  I swear butternut squash can do anything and everything, such as being stuff with all the goods. Not a sausage person? Try lentils or chickpeas instead, so good!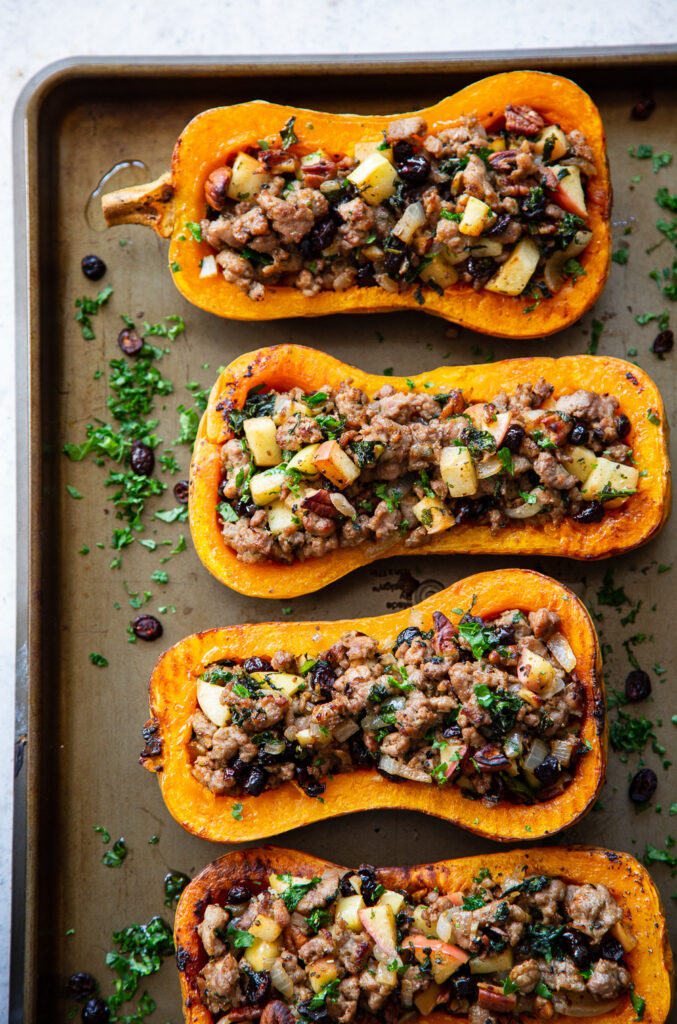 Whole30 Spatchcock Turkey by The Defined Dish– the perfect accompany to a traditional holiday dinner, this turkey is absolutely delicious but also perfect for the Whole30 attendees in your life.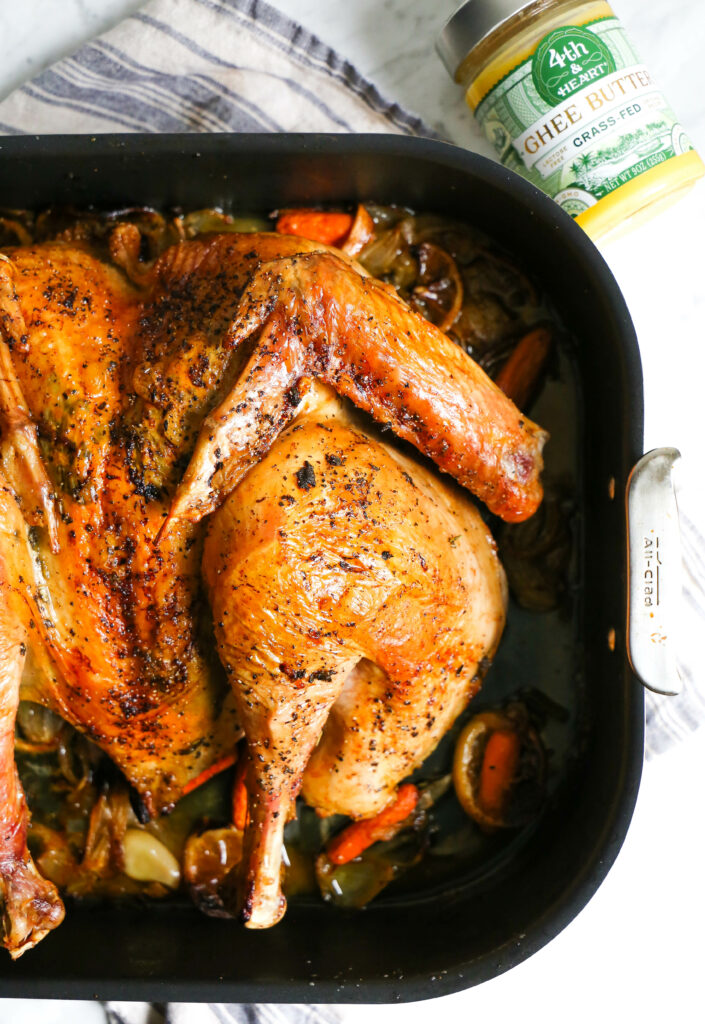 Lemon-Garlic Chicken by Be Well by Kelly – you will thank me when your house starts to smell like carmelized garlic and fresh lemon zest, but also when you take your first bite of this chicken.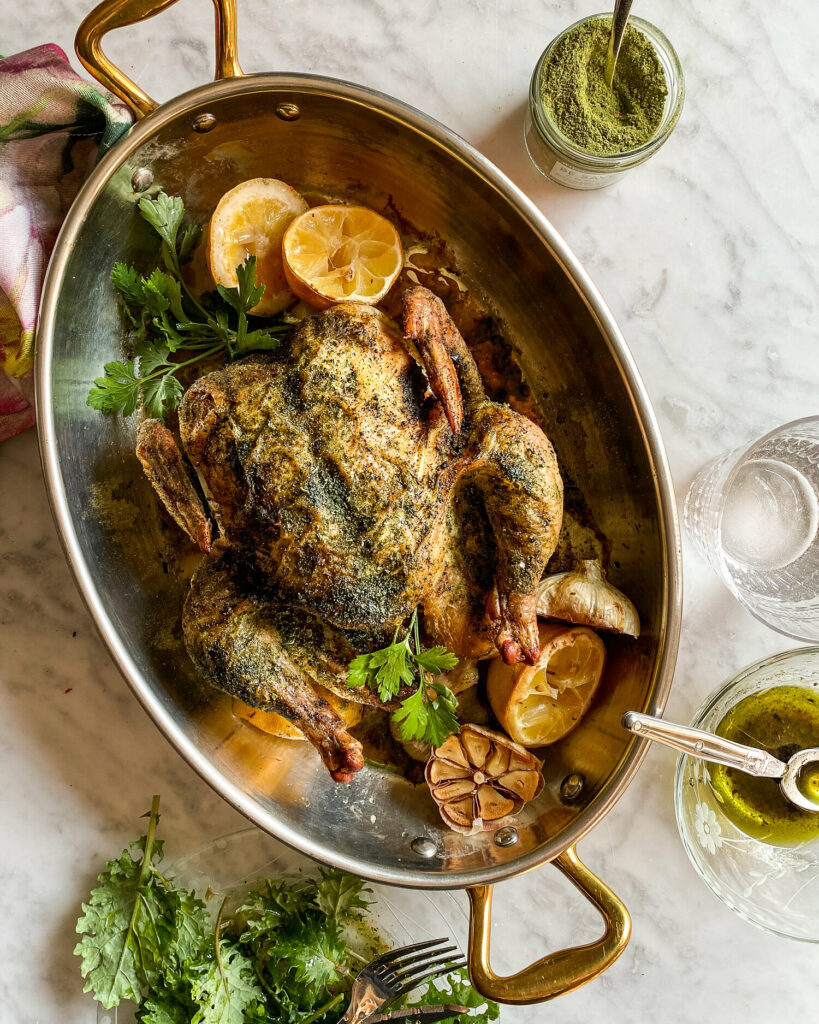 Harvest Salad – A perfect way to use the veggies you grabbed at the local farmers market or maybe grew in your garden, a harvest salad is a plant-based main must! 
---
Each day, I'll feature a new category with five of my favorite festive recipes. And, I'll be honoring the creators of each! I'm a simple recipe gal, but there are so many talented developers gurus who have saved me from food isolation.
Check back EVERY day to find something new; a new recipe, a new flavor, or a new vegetable you've never tried! Plus, in the seasonal spirit of giving, I'll be hosting a FLASH giveaway on Instagram stories EVERY day. Share our daily festive goodness post & tag me. I'll announce a winner in stories, EACH day!
Note: These recipes and photos are not ours by they are certainly Whitness-approved. We have linked you directly to the creator and recipe. We hope you find as much nutritious inspiration from them, as we do!