Cookies to Share
Some of the best memories are giving and receiving homemade cookies and other desserts. The cute notes or ribbons were great, but the cookies themselves were the best part! I love all of these cookies, and their bakers, because they make their cookies with wholesome and high quality ingredients. So delicious!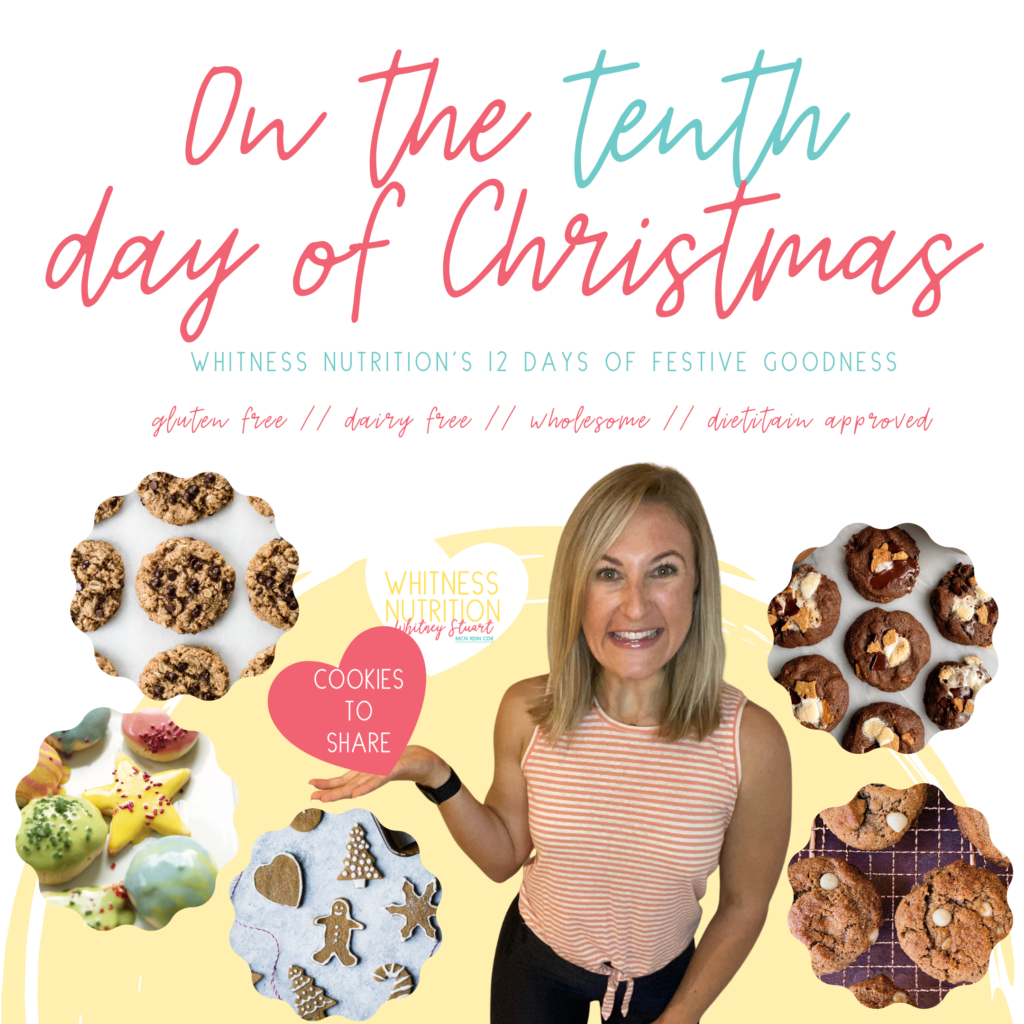 Each day, I'll feature a new category with five of my favorite festive recipes. And, I'll be honoring the creators of each! I'm a simple recipe gal, but there are so many talented developers gurus who have saved me from food isolation.
Check back EVERY day to find something new; a new recipe, a new flavor, or a new vegetable you've never tried! Plus, in the seasonal spirit of giving, I'll be hosting a FLASH giveaway on Instagram stories EVERY day. Share our daily festive goodness post & tag me. I'll announce a winner in stories, EACH day!
These recipes are ALL naturally free of gluten and dairy, contain wholesome ingredients and are, obviously, dietitian-approved. Each daily round-up was created to equip with you resources for a joyful and healthy season! Eat well, friends! I'm just excited for this series.
---
if you are craving the comfort of toasting marshmallows around the fire, make these insanely yummy smores cookies instead.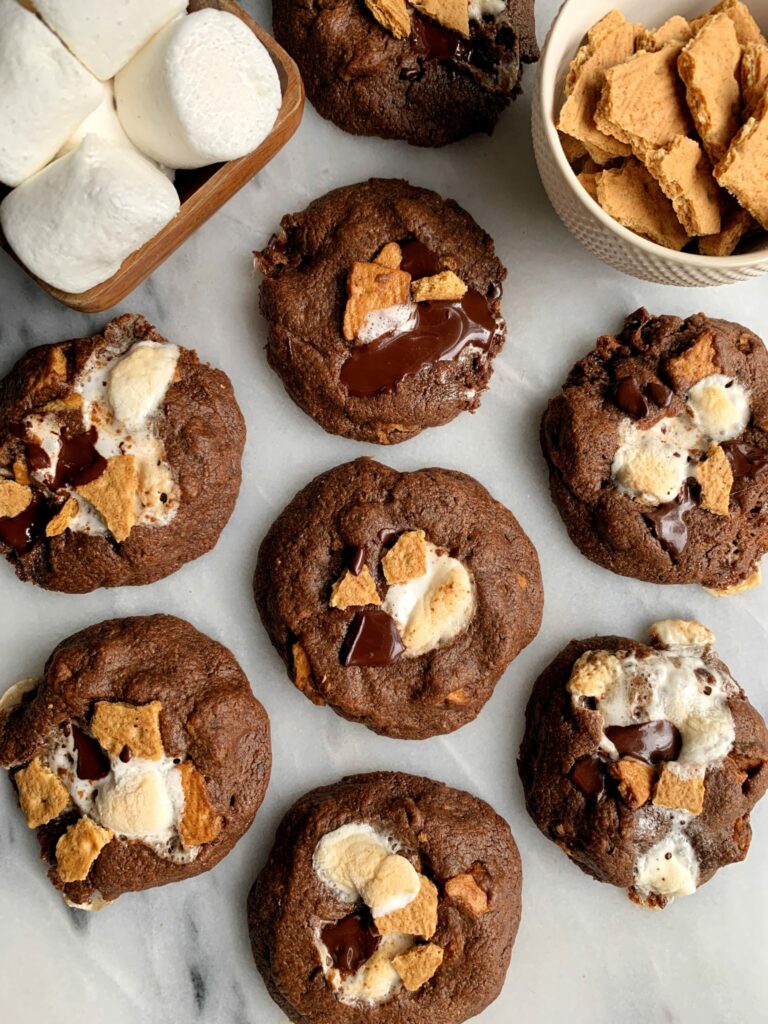 we can't call it the holiday season without a gingerbread cookie, especially when they're made with a variety of cozy spices 
pumpkin reigns during the holiday season, and these cookies just prove how delicious pumpkin truly is, especially with the generous amount of white chocolate chips.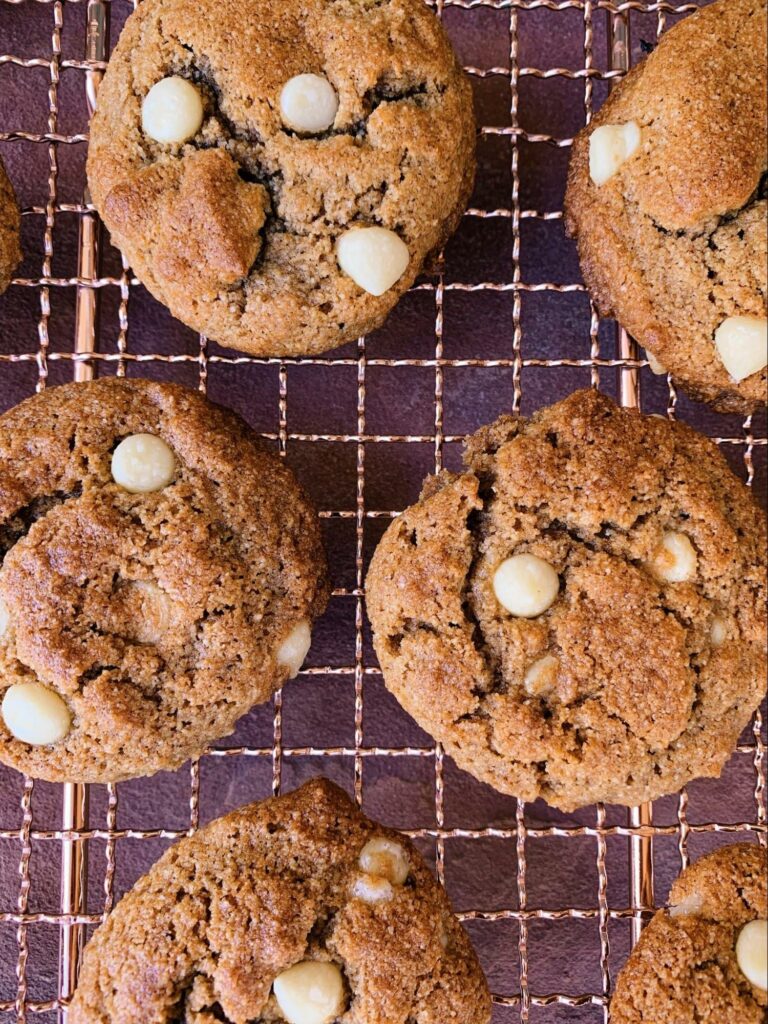 not all cookies have to be complicated to be delicious, such as these flourless peanut butter cookies. So simple, so yummy.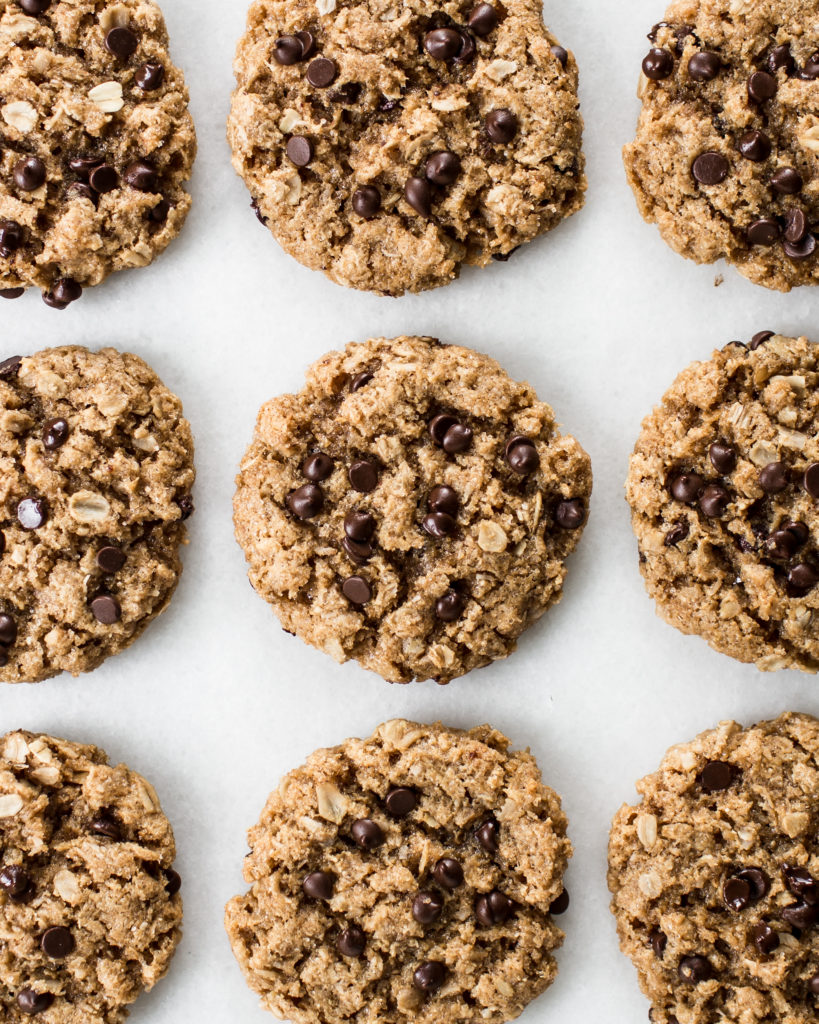 Fluffy Sugar Cookies by Minimalist Baker
the perfect cookies to ice with festive colors and sprinkles, they're perfectly fluffy and sweet.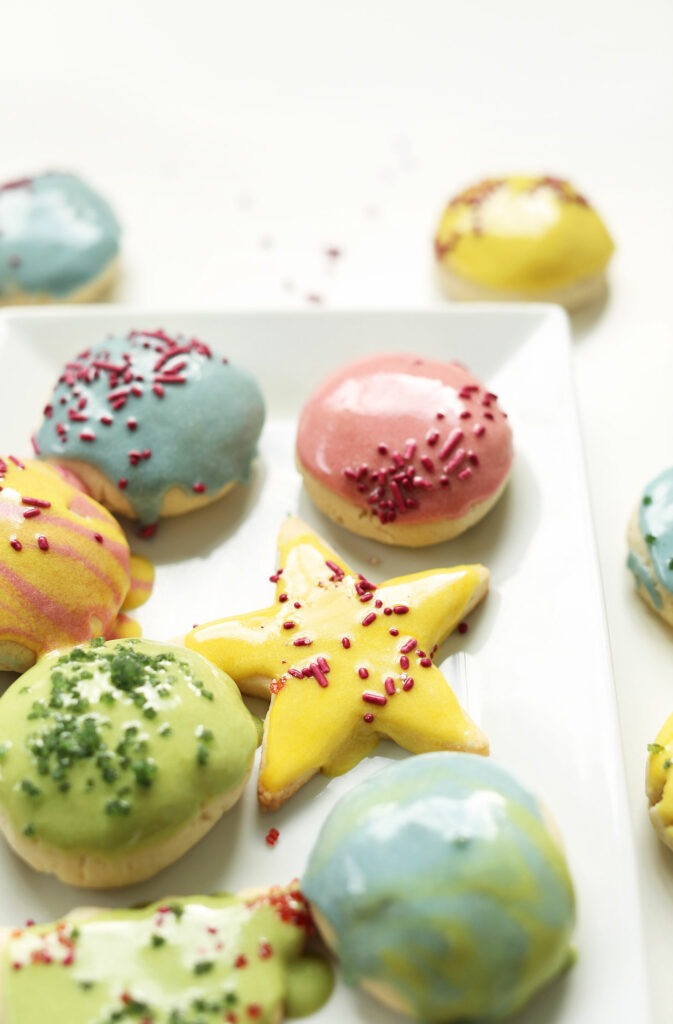 Note: These recipes and photos are not ours by they are certainly Whitness-approved. We have linked you directly to the creator and recipe. We hope you find as much nutritious inspiration from them, as we do!