Good morning spud squad! Potato, what's to hate-o? My spud ain't a dud! That diddly didn't go over too well in my household, but then I served this amazing dish containing, gasp, POTATO. Yea; that's a compromise!
There's an incredibly deceptive marketing campaign out there, deeming these starchy vegetables as evil.  Although potatoes do contain more calories per gram than their sweet counterpart, they still grow as a plant, provide nutrients, Vitamin C, fiber and fuel for the body. In my opinion, they still rank above processed tortillas, Wonder bread, agave syrup, and your $22 cold-pressed juice. Ouch. 
REAL TALK
If we could stop demonizing whole foods and praising the trends that would be so amaze. Gram for gram, sweet potatoes have more nutrients, but if you're craving a potato, eat a slightly smaller portion with a lean protein, healthy fat (like the pesto in our recipe!), and veggies.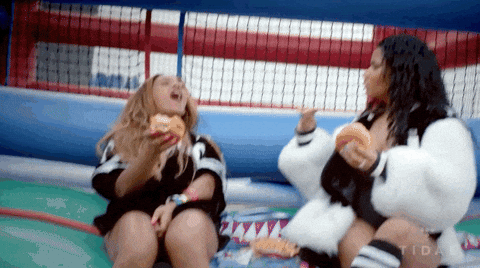 Let's avoid deprivation; you want potatoes but you "don't let yourself"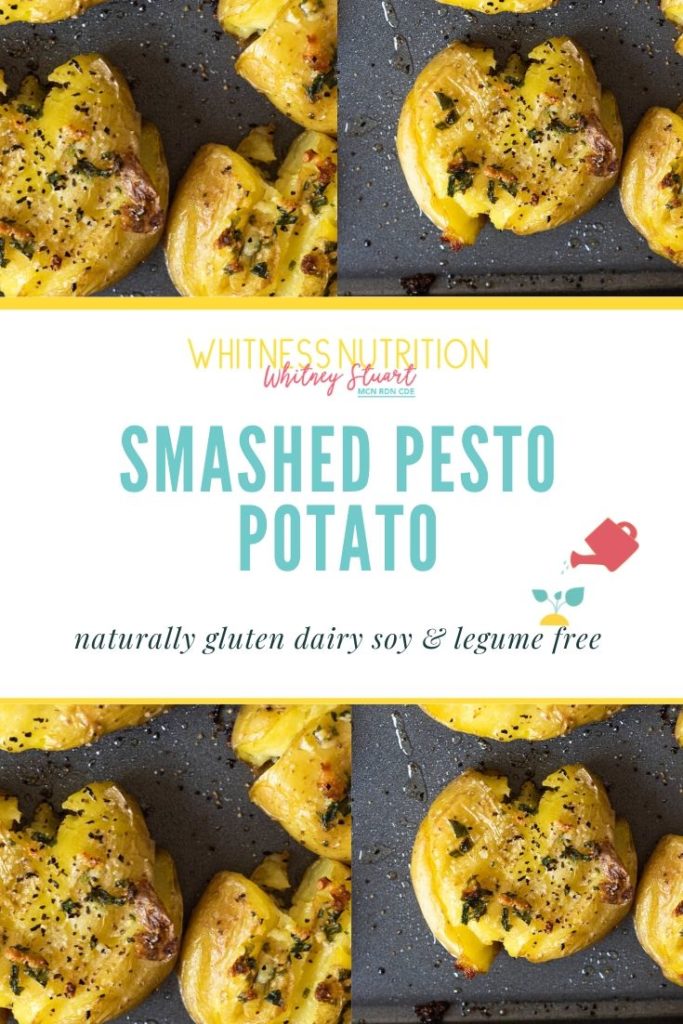 eat them. Deprivation allows for two "good" carb-free weeks resulting in a "bad" monstrous consumption of french fries at your nephew's birthday party (See picture above). Who has time for that yo-yo? Not you, or your metabolism. Cut the guilt and eat a balanced meal.
But, do you pursue perfection, or struggle with the idea of failing? *Raises hand* I'm with you! Healthy efforts and motivation can often hit a stand still when we hit a wall, relapse, or make an honest mistake.
Take comfort in this: no one is perfect & a perfect diet isn't necessary or required to live an abundant healthy life. Dwelling on that idea is only a waste of time. But, can you most definitely give daily effort that likely produces a greater outcome than yesterday? Absolutely. 
Need help; awesome. I want to empower you!
Smashed Pesto Potato

 (GF/DF/Vegan/Whole30/paleo)
Preheat oven to 425F. Bring a pot of water to boil. Add the potatoes for 15 minutes. Drain and let cool. Transfer the potatoes to a baking sheet lined with foil, parchment, or a silicon mat.
Arrange the potatoes on the baking sheet. Use the bottom of a coffee cup (LOL typical) to, gently smash the potatoes and flatten them. Brush oil on the potatoes, then add the salt (& spice).
Bake in the oven until golden brown ~20 minutes. Brush the Pesto generously on top of the smashed potatoes. Devour!