Day 3: Casseroles!
You'd be lying if you said the holiday season isn't crazy hectic, who has time to meal prep? I love to whip up a tasty healthy casserole on a Sunday to ensure I have options on hand for all three meals of the day need be. We love these options because it's easy to throw in all the veggies, while also including your protein wants and needs.

Each day, I'll feature a new category with five of my favorite festive recipes. And, I'll be honoring the creators of each! I'm a simple recipe gal, but there are so many talented developers gurus who have saved me from food isolation.
Check back EVERY day to find something new; a new recipe, a new flavor, or a new vegetable you've never tried! Plus, in the seasonal spirit of giving, I'll be hosting a FLASH giveaway on Instagram stories EVERY day. Share our daily festive goodness post & tag me. I'll announce a winner in stories, EACH day!
These recipes are ALL naturally free of gluten and dairy, contain wholesome ingredients and are, obviously, dietitian-approved. Each daily round-up was created to equip with you resources for a joyful and healthy season! Eat well, friends! I'm just excited for this series.
---
Whole30 Breakfast Casserole by Well Plated – Whole30 fam unite! Even if you're not anticipating a round of Whole30 reset, this casserole is a clean and tasty meal.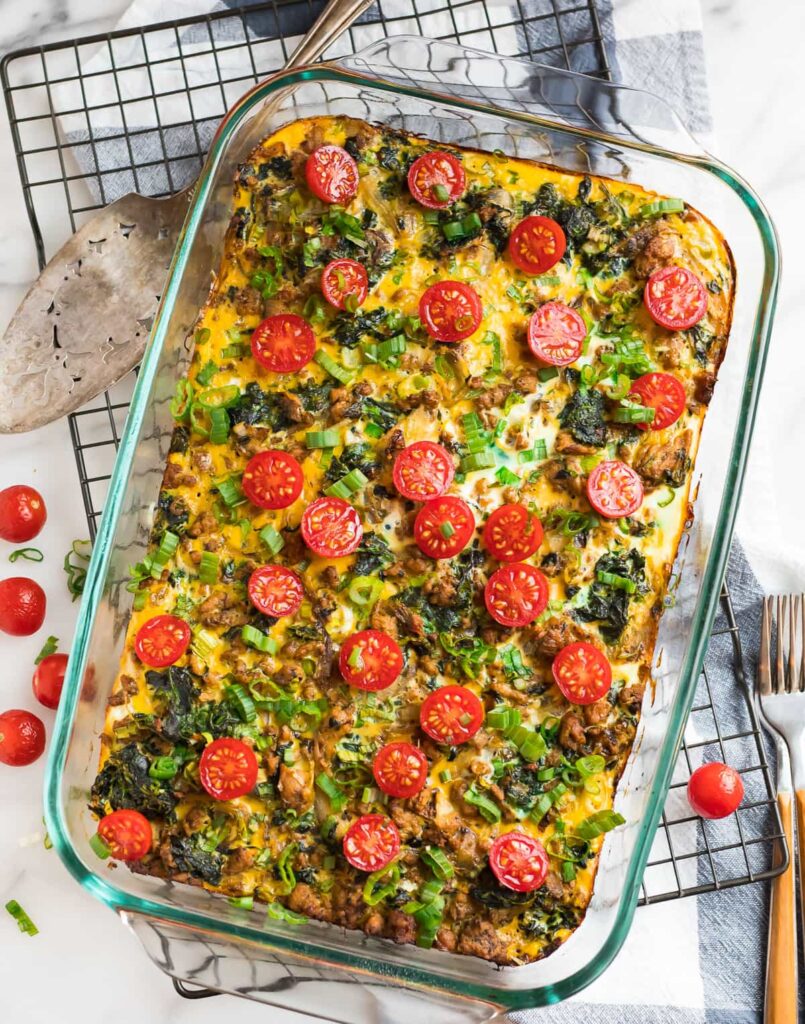 Garlic Spaghetti Squash Casserole – by Real Simple Good. One of my favorite squash, spaghetti, makes for the perfect copycat of baked spaghetti. Prep this for the kiddos, and adults, who might be a bit picky in your life.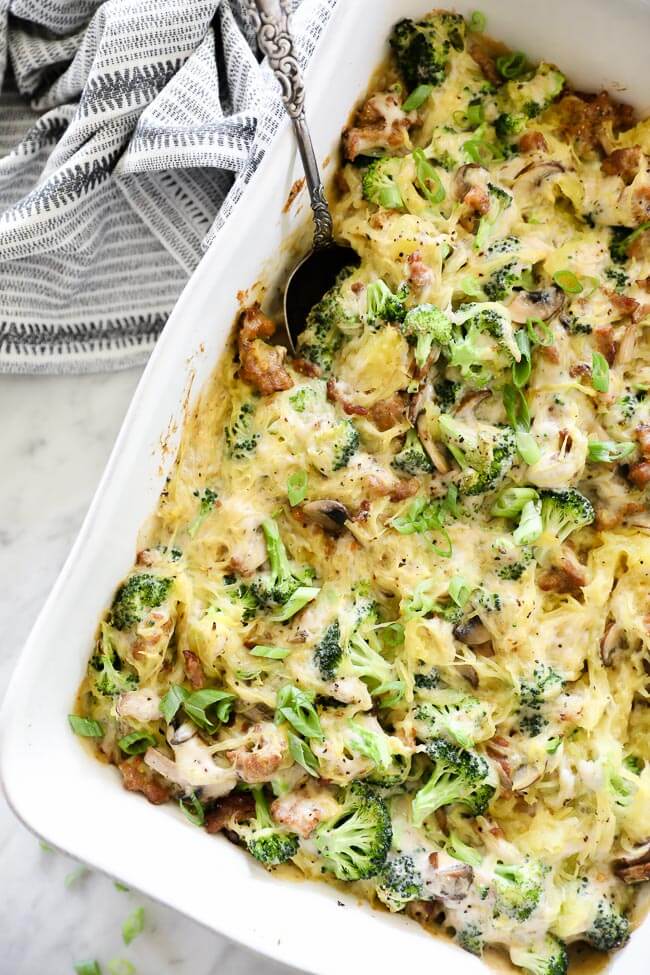 Leftover Roasted Veggie Breakfast Casserole – by Fed and Fit. I'm a HUGE proponent of utilizing leftovers and this roasted veggie casserole is a easy and tasty way to do just that.
Zucchini Squash Casserole by Walder Wellness – While it's not necessarily zucchini season, this casserole is a yummy way  to prep for the pre-feast lunch as it is a lighter dish that can be served with crackers or salad.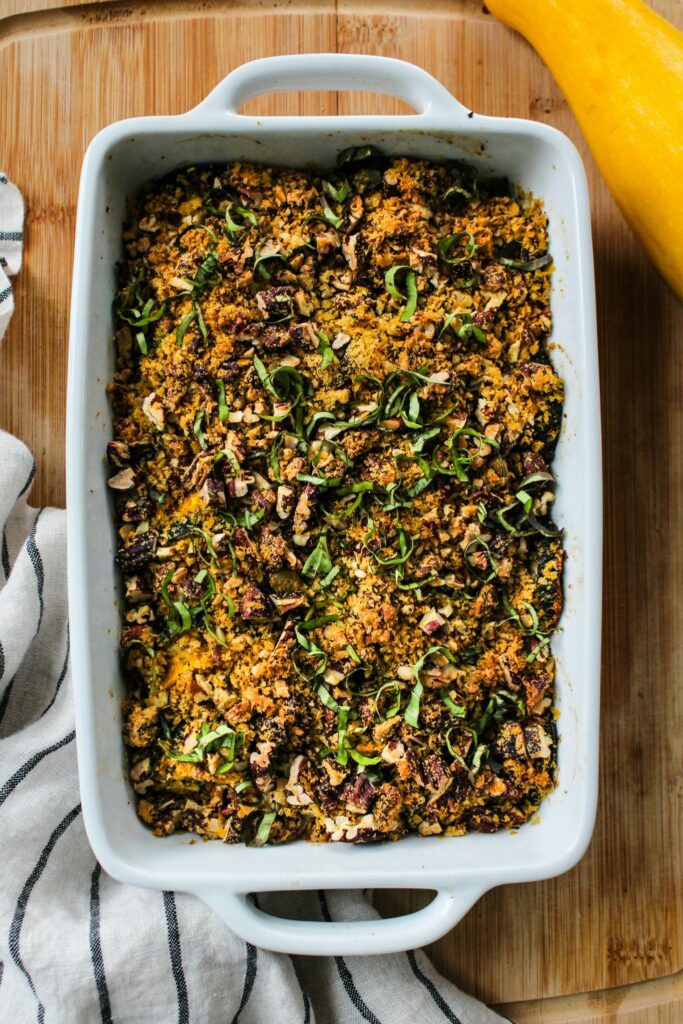 Butternut Squash Casserole by Oh She Glows – Creamy, cheesy-flavored and easy on the eyes, this butternut squash casserole is so yum! 
Check back tomorrow for the next holiday category! In the meantime, you can try more holiday recipes from our Thanksgiving round-up.
Note: These recipes and photos are not ours by they are certainly Whitness-approved. We have linked you directly to the creator and recipe. We hope you find as much nutritious inspiration from them, as we do!