A superfood swap holiday season
I don't know about you, but I try to avoid the overstuffed feeling that is associated with Thanksgiving dinner. Instead, I eat with self-awareness and moderation, choosing to consume foods that make me feel my best. Foods that always bring me joy! During the holiday season, this usually requires some stealthy swapping with superfood ingredients. I choose to prepare a Thanksgiving dinner that is not only delicious, but full of healthy options made with superfoods and whole food ingredients. Also, these dishes have to be 100% safe for me to consume and enjoy, meaning they are allergen-friendly for fellow family members with lactose-intolerance or Celiac (I have both in my family!).
There is nothing wrong with enjoying traditional thanksgiving foods, but if I can swap in a healthier and more nutrient ingredient without sacrificing the flavor, why wouldn't I?!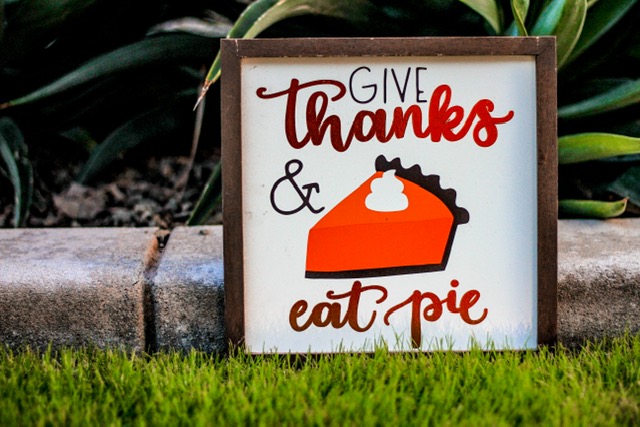 What are you thankful for?
When I reflect on 2020, I am thankful for many things and one of them is having access to healthy, whole foods. Being able to grab an apple or cucumber from the grocery store is something we have all taken for granted at some point, and with Thanksgiving around the corner it's important we remember to value the little things like that apple. 
Another thing I am thankful for is the delicious Thanksgiving dinner that I will be enjoying with loved ones (a much smaller, intimate, Covid compliant dinner)! Cooking and baking is my favorite way to dote on the people that I love. I am always willing to volunteer to bake a pie or put together a side dish if that means more time, and less stress, for someone else to enjoy their holiday season.
I am sharing seven ways you can superfood your Thanksgiving dinner and share a tasty, nutritious dish with those that you care about. I have used these swaps myself with great success! Happy Thanksgiving! 
---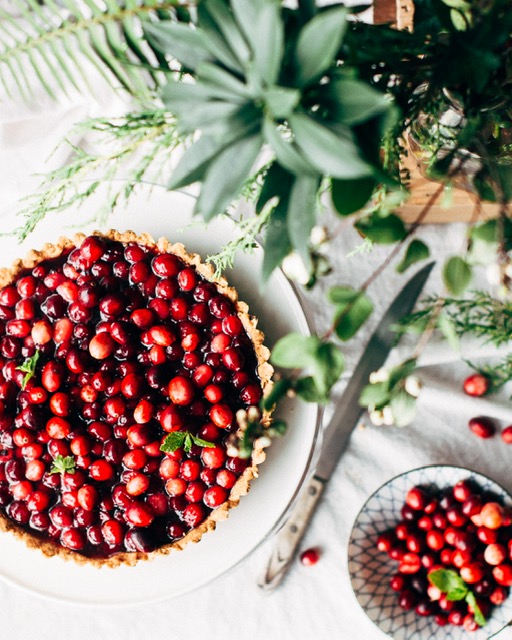 To be honest, I never understood the draw to the Ocean's Spray canned cranberry sauce being a part of a Thanksgiving dinner. Sliced Jell-o on a pretty plate doesn't seem to hold the Thanksgiving vibe I need. Anyone else? Not only is canned cranberry sauce unattractive, but it isn't even made of real cranberries. Turn over your can to find high-fructose corn syrup and tons of sugar. SWAP: Instead of cracking open a can of "berries," whip up a super easy cranberry relish, or really cranberry jam. All you need is a bag of fresh cranberries (most stores carry in the produce section), orange juice, natural sugar of your choice, and vanilla extract. I made this the day before then added a sprinkle of cinnamon or orange zest!
---
Green Bean Casserole with Fried Onions but…
Green Beans Almondine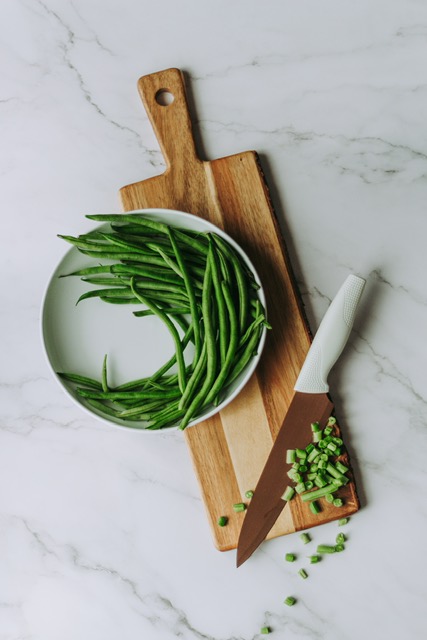 Green beans are one of the most underrated side dishes! They are such a tasty, highly nutritious option. But, green bean casserole is full of sodium and trans fats from the key ingredients of cream of mushroom soup, whole milk and fried onion topping. In fact, if you look at most green bean casserole recipes, they will call for way more ingredients than the actual green beans! SWAP: Green beans almondine is such a simple but beautiful dish, made with just a few ingredients. Fresh beans, with lots of garlic, and topped with perfectly toasted slivered almonds. Casserole lovers will get the crunch and flavor they're looking for, for less calories and more nutrients. Pro tip: serving with caramelized onions is also a delicious option! 
---
First of all, potatoes are great (really, see our post here!). Potatoes are great sources of potassium and fiber. But the copious amounts of butter, salt, and cream cause a lactose-intolerant and cholesterol nightmare. SWAP: One of my favorite ways to make this whipped side-dish must-have is by swapping half of the potatoes for cauliflower and using vegan butter (or ghee; it's lactose free) to create a lighter, veggie-packed but equally delicious mash. Adding lots of fresh herbs and low sodium vegetable stock is another easy way to decrease the sodium content but maintain lots of flavor. To top it off, saute mushrooms with leeks to make an equally creamy gravy alternative. Pro tip: spoon some of the turkey "juice" over the mushrooms for a more traditional flavor.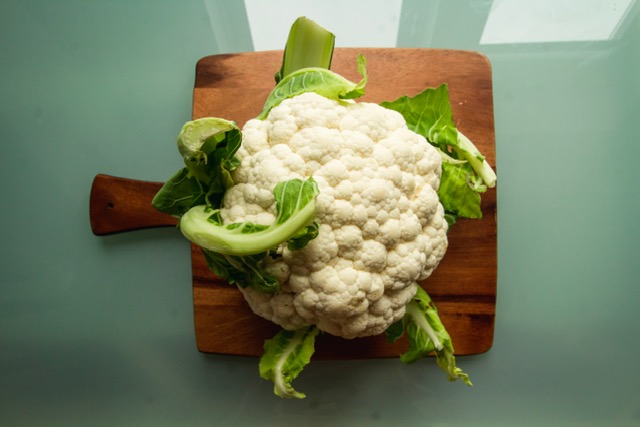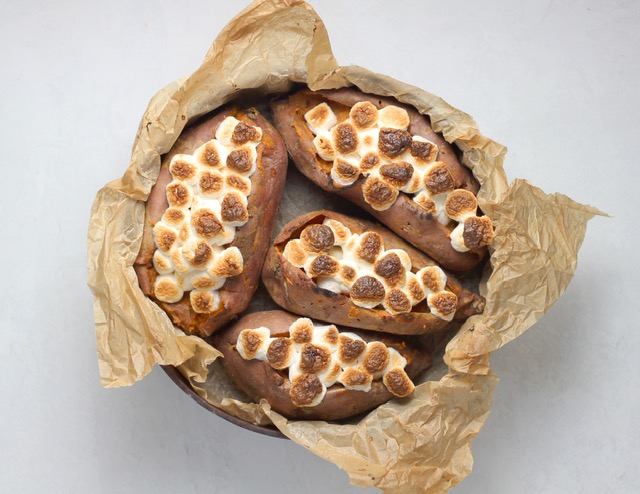 More potatoes, more better, am I right? Thanksgiving sweet potato casserole has always been my favorite dish (and that vision benefitting beta-carotene baby!) but sadly, the nutrition boost from the sweet potatoes is obscured by the addition of brown sugar, marshmallows and butter. A traditional sweet potato casserole is actually full of sugar and preservatives. SWAP: Top your casserole with brown sugar pecans and halve the recipes brown sugar but double the cinnamon and nutmeg, both of which are heart healthy and great for blood pressure (in case the dinner conversations get heated, I'm looking out for you!). Want to add a healthier marshmallow, too? Dandy's is free of dyes and corn syrup!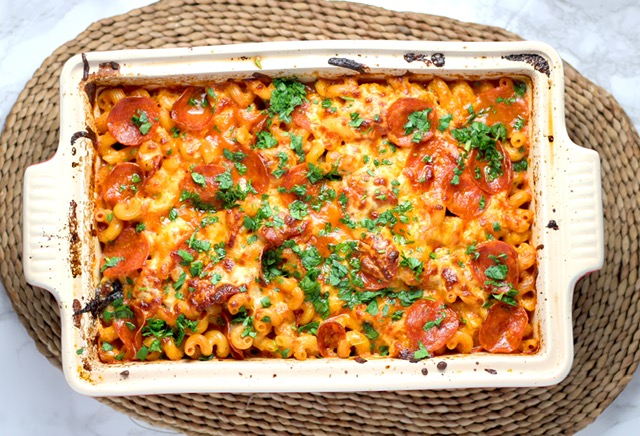 Macaroni and cheese is a traditional Thanksgiving side, at the Texas dinner table. Globs of gluten and dairy make this dish a big "no" for me. SWAP: When combined with cashews and other delicious ingredients, roasted butternut squash creates a creamy, cheesy sauce that is waiting to be mixed with gluten-free noodles and broiled to crisp perfection. Throw in finely chopped broccoli or remaining cubes of squash to make this mac and cheese alternative even more delicious. 
Is it stuffing or dressing? This is a long-running debate in my household at Thanksgiving. But I like to call it stuffing since it's stuffed with yummy flavor! The mirepoix, or variety of veggies, bread and seasonings make for a very tasty combo. SWAP: To recreate this traditional dish as a celiac-friendly option and increase the nutritional benefit, use homemade gluten-free cornbread or whole grain mix like Simply Mills. With a heartier bread, you can halve the bread and double the vegetables; I add cauliflower and carrots. Don't forget walnuts, dried cranberries and fresh herbs!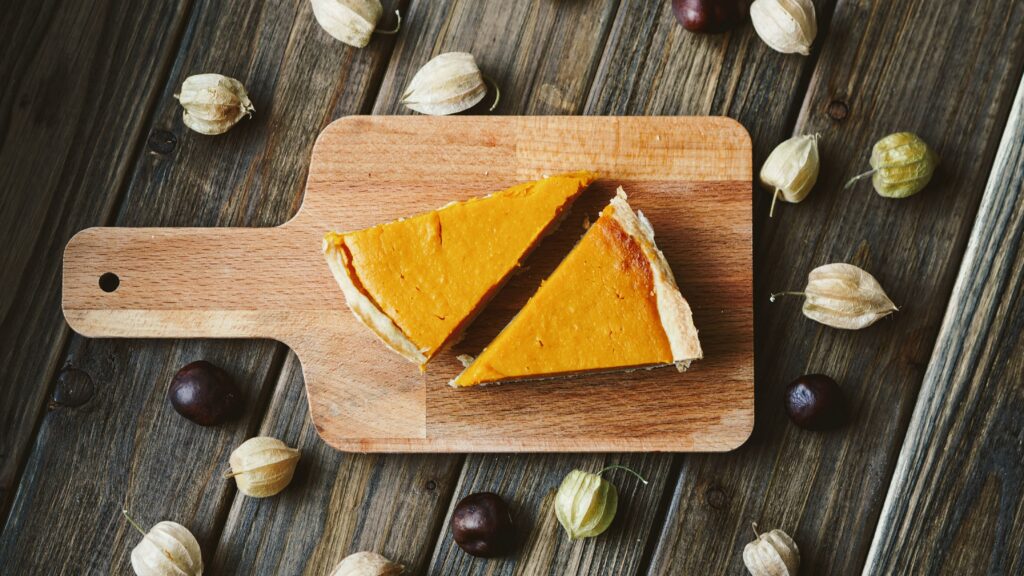 Last but not least, the most traditional Thanksgiving dessert; Pumpkin Pie! Traditional pumpkin pie is made with canned milk and a generous amount of sugar, not to mention the buttery, flaky crust and whipped cream. A small slice of pumpkin pie is not bad but the recipe is really versatile for superfood additions! SWAP: Make the pie filling with unrefined sugar like maple syrup or coconut sugar, and a dairy-free milk (nutpods makes it very creamy!) to lower the cholesterol content. Consider topping it with coconut whipped cream, which is full of healthy fats and naturally dairy free!
---
I challenge you to take a moment to reflect on your health and think about what you're grateful for. Whether it's the yoga class where you finally touched your toes or the salad you prepared at lunch yesterday, there are so many little moments and parts of our lives to be thankful for!
I know I am grateful for getting to prepare a heart-warming, nutritious meal with my family here soon. And, for your continuous support; thank you for keeping this practice alive!