We all need some easy meals right now; not just to flatten the curve and decrease contact, but to save healthcare workers (like myself!) and other essential jobs time and money.  If you are working from home, consider this the perfect time to work with new flavors and new foods in the kitchen!
Below, I've provided tips and strategies for stocking your pantry to prevent thrice-weekly grocery trips. Plus, how I'm keeping things interesting in my kitchen (and my pantry!). Do your part! Let's get creative and accept the new <temporary> normal.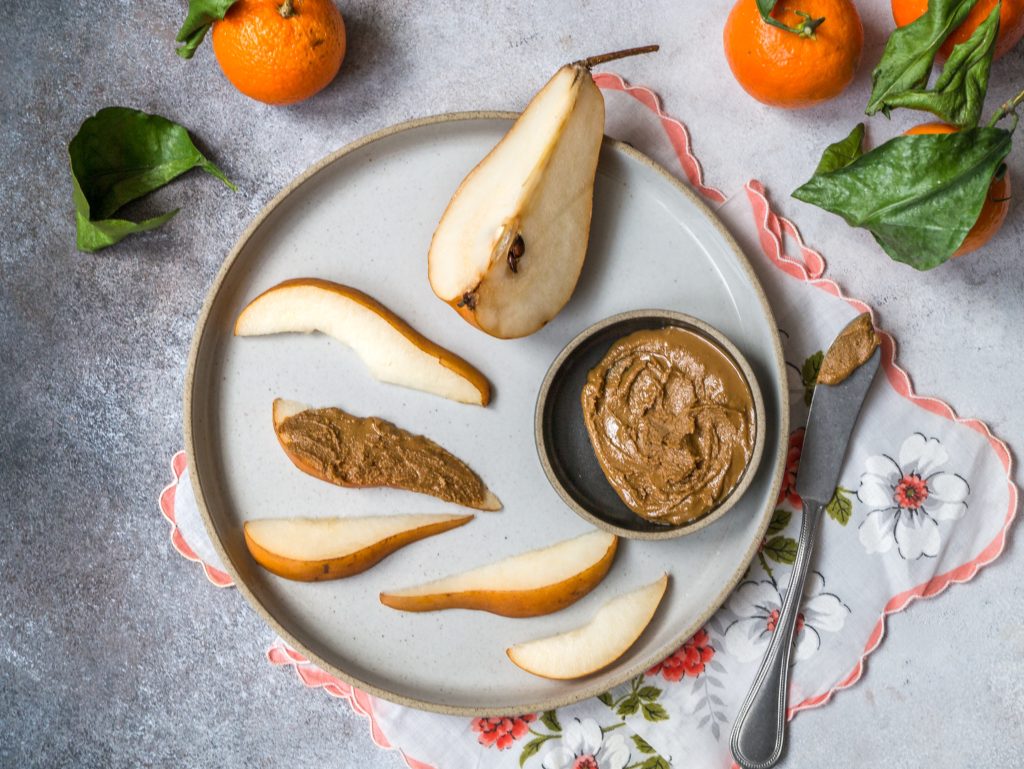 This will be a two-part series because I have a lot to share!
---
Shelf-stable foods
Protein-rich foods to stock
Eggs; they can last up to 90 days! The easiest way to tell if they're still fresh? See if they float!
Powdered peanut butter; not only is this an easy addition to oatmeal and smoothies, but it lasts longer on the shelf than it's liquid step-brother.
Canned tuna, salmon & chicken; mix with mayo (or yogurt) and serve with whole-grain crackers, veggies or fruit. You can spice this up a million different ways; I really love a good curry chicken salad or a spicy tuna version with paprika and peppers.
Jerky; it lasts up to a year! Once it's open, it should be consumed within a day, though. Single-serve options and meat sticks for this reason. I enjoy Epic Bars (Chicken BBQ & Sriracha) along with The New Primal turkey cilantro meat sticks.
Protein powder; so versatile if unflavored, like raw Sun Warrior. But I'm partial to Vital Protein collagen peptides (I use this in coffee, baked goods, soups, and smoothies) and for a flavored option consider Vega Sport in Chocolate or Ancient Nutrition's Keto Protein in Chocolate.
Bone broth; pour this into cupcake molds to freeze as ice cubes. Pop one out as you're cooking soups, stews, or need a base for a sauteed dish. Or, heat one up in a mug for a boost of protein in the morning. These broth cubes last for a year frozen! I've added basil and garlic into mine too, delicious!
---
Health tips
It's so important that we don't make extra rules during this time. Food is fuel, we need it to sustain us. Frozen is just as nutritious as fresh!
Still aim to balance your plate. An easy guide? Add a protein, a vegetable, a carb, and a heavy fat drizzle (your oils, sauces, or nuts/seeds)
When grocery shopping, avoid sugar and alcohol. First, prioritize your needs before your wants! Honey, sugar, and Twinkies last forever but we want to ensure we're getting anti-inflammatory nutrients too.
Keep your meals interesting with different colors, AKA different vegetables! Simple meals can taste unique when you add a different spice profile: simple meals spiced with flavor.
But, check your spices. They are good for 1-2 years. Looking for new options? Primal Palate is my go-to for flavorful blends.
You don't have to eat the same thing every night. Prepare your food component style to allow for different spices/sauces on different days. Ground turkey & pasta with tomato sauce first, followed by ground turkey with black beans and cauliflower rice next. Need help with this? Use my guide!
For an emergency kit gather some freeze-dried meals, like Elements.
Storage is key. Cool and dark environments are best but avoid moisture and heat.
---
Quickest to spoil
I'm reducing the frequency I purchase the following items because I'm really striving to save money and these items go bad before I can use them up. Even when I'm intentional about no food waste.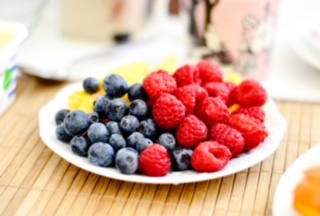 Lettuce; If I buy this, I'm using it for dinner that night.
Chicken; same with fresh chicken, I'm marinating it for dinner, and then what I don't use in the first 24 hours goes into the freezer. When I need it, I take out a piece and do a slow overnight fridge thaw in water.
Milk; as mentioned prior, we switched to plant-based options.
Berries; I buy them fresh and immediately freeze for yogurt toppings, cereal, and smoothies.
Light and airy carb foods like graham crackers & breakfast cereal have a larger likelihood to get stale without proper storage. I'm replacing these with snacks like apples & peanuts that last much longer.
---
Meal ideas
Is the freezer section looking pretty bare at the store? No problem! You can easily assemble your own frozen meals and sub in your own ingredient to prevent recipe burnout.
Use Pinterest to search for keywords One a month meals or one-pan frozen meals. 
Fresh spices and greens are the quickest to deteriorate in your fridge, but you can freeze them into ice cube trays. I freeze blended basil + olive oil into ice cube trays. This way they're readily available to throw into sauces, sauteed dishes, or stir-fries for a flavorful dinner.
Speaking of, stir fry is a go-to dinner right now. You can use all your frozen items! Consider peas, carrots, cauliflower rice, ground turkey, or chicken all simmered in tamari or coconut aminos.
Switch from dairy to plant-based milk for a shelf-stable option that lasts long. Plus, almond and coconut milk make a great chia seed pudding for an easy long-lasting breakfast.
Oats are so versatile! Pulse them in a food processor with spices as an easy breading on baked chicken
DIY pr-oats; mix nuts, oats, chia, protein powder, and add frozen berries.
Buffalo chicken salad using canned chicken, buffalo sauce, mayo, and baked potato or winter squash. Add frozen veg on the side.

---
Stay tuned for part II, featuring what's in my pantry, nutrient-dense carbs, and fresh community support! In the meantime, use our meal guides for creating your best plate.