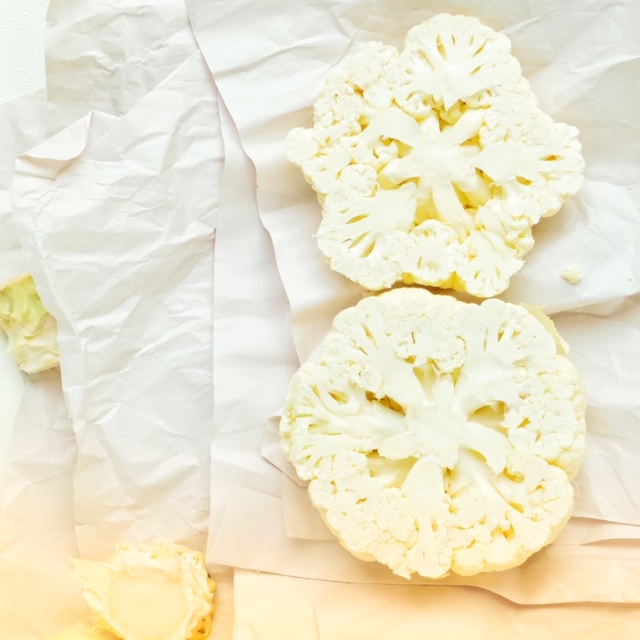 I feel my best completing joyful movement in the morning while fasting (usually 9PM-10A). This is best for my unique body; female, Celiac, colitis, heavy muscle mass & metabolically adapted to this routine. But you, do you. Whenever you eat it, I think you'll really enjoy this breakfast casserole!
I eat a rendition of this casserole after a hard resistance training workout on the reg. I've incorporated non-starchy vegetables, starchy vegetables, lean proteins & flavor into one savory dish sure to fit nicely into any morning routine.  This is an easy to reheat option for busy mornings. Like, every morning in my healthcare household!
Don't even know how to improve your own nutritious routine? Schedule a free call! This is my expertise. But first, make this casserole. Can you taste the gains, or is it just me?
P.S. This dish is naturally Whole30 compliant, paleo, grain-free, and protein-rich!
Cauliflower Breakfast Skillet
protein-rich breakfast packed with flavor & nutrients
12 oz ground chicken sausage
2 small sweet potatoes, grated (any starch veg works)
1 small red onion, diced
16 oz cauliflower florets ~1 bag cauliflower rice
1 tsp freshly ground pepper
1 tsp salt
3 handfuls spinach (any greens work)
6 large cage-free eggs
1 cup egg whites
1/2 cup unsweetened plain almond milk
1/2 cup nutritional yeast
1 green onion, chopped for garnish
Preheat oven to 350 degrees F.

In large skillet, over medium high heat brown chicken sausage. Add grated potato, cook for 5 minutes.

Add onion and cauliflower to sauté and caramelize; remove from heat and scraping bits from bottom of pan. Add in handfuls of spinach.

Season with salt and pepper to taste.

Sprinkle nutritional yeast over cauliflower skillet mixture.

In large bowl, whisk together eggs and milk; pour into skillet.

Give mixture a gentle stir.

Bake in oven for 40-50 minutes until eggs are set. Garnish with green onions.
Eek! How did I almost forget? I'm launching a NEW three-week program because connection and accountability is what we all need right now.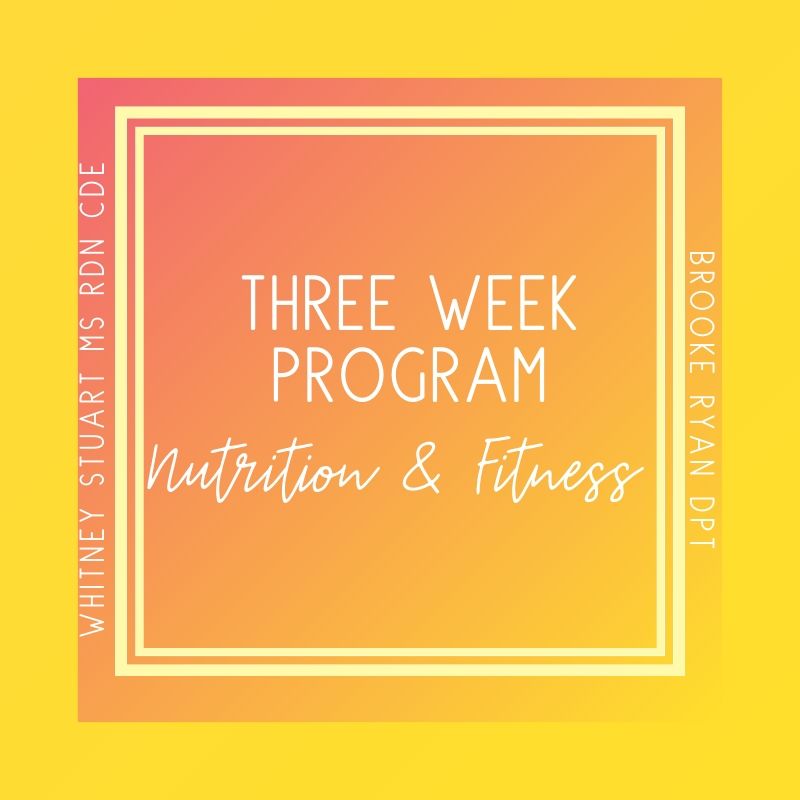 I'm thankful to serve my purpose and educate individuals nationwide thanks to telehealth. You can join this program, too, from anywhere! I want to inspire all ages, abilities and dietary needs. Details here!