A cupcake for any season
My coffee is delivered to my window from a sweet barista wearing a mask and gloves. My nail salon is empty, with a closed indefinitely sign on the window. My favorite Monday morning workout class is now held via my iPad in my garage. I would say, all past routines are off. So cupcakes full of pumpkin, cinnamon, and spice? Absolutely. Fall flavors are my favorite and right now, I would love some warm and fuzzy.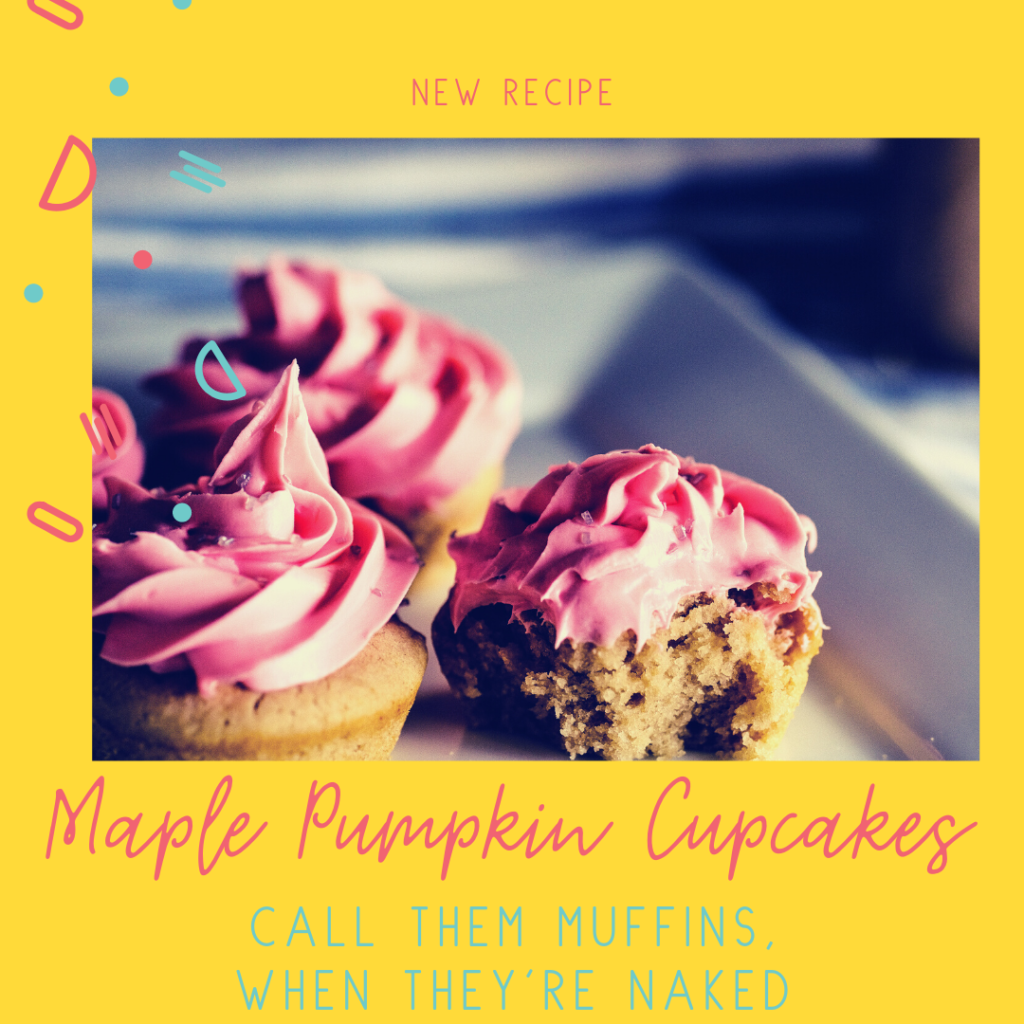 A Diabetic Educator's new best friend
This batch of little 'cakes features the NEW Magic Syrup from Birch Benders; a monk-fruit based sweetener I've been really excited about. Not only does it have zero aftertastes, but it doesn't cause carb cravings (and further insulin resistance) like other non-nutritive sweeteners!
Additional feature
Because this household is a non-dairy one, I've used the creamiest nut milk on the market, MALK, to fluff up the texture of the batter. Certified organic, Texas-based and always with 6 ingredients or less. I have zero time for thin, water-based milk.
Really, all the ingredients in the recipe are worth-it. What does that mean to me? They're nutrient-rich, flavorful and create a tasteful experience. My goal is to save you from those crumbly, expensive Pinterest fails that make you hate all things coconut flour. Oh, just me?
Realistically
These are really just muffins with frosting. But, define your world as you wish. Positivity in the small moments, those are the treats that make this season worthwhile. I'm calling my muffins cupcakes from now on.
Pumpkin Spice Maple Cupcakes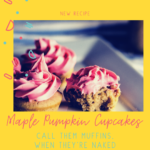 It's Spring, but I'm headed back to Fall. Join me with this flavorful, allergen-friendly recipe.
2/3 cup Coconut Flour
1/4 cup Almond Flour (loose, not packed)
2 tsp cinnamon (Or Primal Palate Pumpkin Spice if you're feeling extra)
1 tsp Baking powder
1/2 tsp salt
6 eggs
2 egg whites
1/2 cup Maple Bourbon Birch Benders syrup
1/2 cup unsweetened almond milk (I prefer MALK)
3 TB pumpkin puree (this is NOT pumpkin pie filling)
1/2 cup ghee, melted
Preheat oven to 350F.

Whip eggs together first.

Whisk in the other liquids. Fold in the dry ingredients.

Bake 17-22 minutes until the tops no longer have a sheen.
Cool & spread with your choice of frosting (I love Simple Mills) or just dust with powdered sugar (I use Swerve for a sugar-free option).
I hope you enjoy these with breakfast (because muffins are just naked cupcakes), lunch, snack or dinner. Or, when your puppy wakes you up at 4:30AM and it's too early to use the coffee grinder… they're good anytime, friend!
Frost them, any color; I'm using pink because that color gives me joy!