Dallas Whole30 reset compliant meals
Part 1: Where I'm eating in Dallas with my reset group this month.
This is not an inclusive list, or with consideration to Whole30 Approved. But, this list is MY expertise of 7 years. This is the list that has helped me get through four resets, my own food allergies & an all too long phase of orthorexia. Either way, this list is here to help you succeed, along with my many patients who need Gluten-free/Dairy-Free/Soy-free/legume-free options.
Tip: Any grilled/baked protein + steamed veggies and plain baked potato are always a go-to. Ask for a meal to be cooked in oil, not butter. Avoid dressings, replace them with vinegar, guac or salsa. 
---
Whole30 Approved & deserve that credit:
Date Night (everyone's happy)
Pie Tap: starter simple salad with vinegar, rotisserie half chicken for an entree. 

Burgers: Dugg/Liberty/HopDoddy/Mooyah/In N Out: Protein Style (lettuce wrapped) Beef or bison Hamburger on a salad, add onions, mustard, avocado. 

HG Sply: Ask for a specific menu. Bowls, lots of options here! NOT the queso SWYPO. Cold brew or Kombucha to drink.
---
Brunch so hard: 
Snooze: omelet with all the veg, avocado, green chile & chicken sausage (made in house) 

Sundown at Granada: bunless burger with onion & avocado, side of roasted vegetables & kombucha. 

Origin Cafe: lots of options here! Ask for a specific menu. Thai Salmon or Warm Brussel Salad with a protein. Kombucha to drink.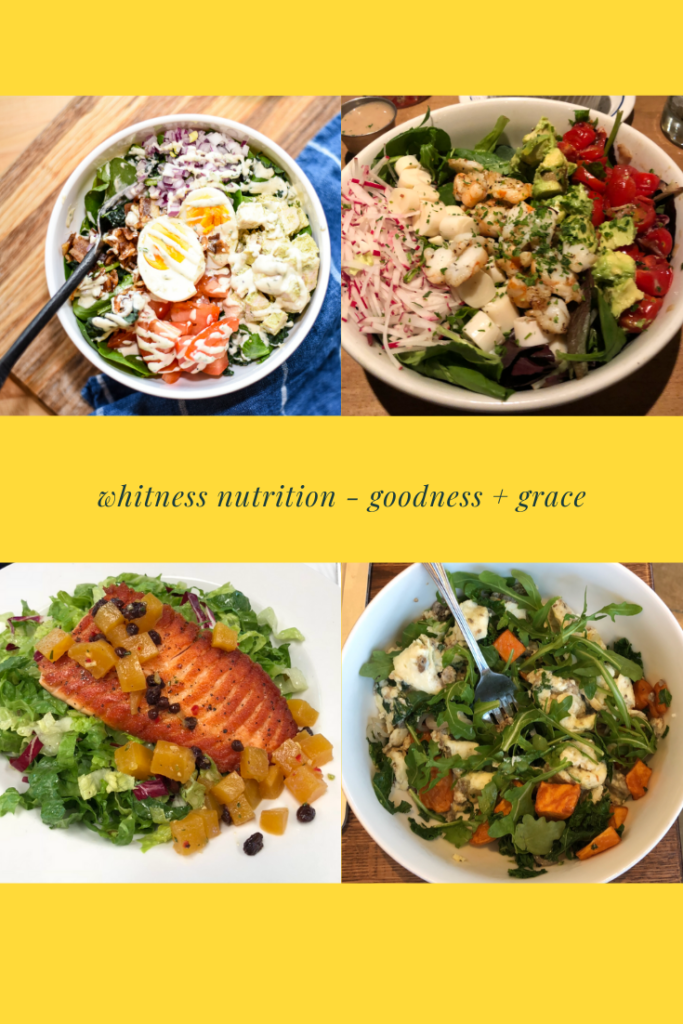 Tex/Mex 101: 
Taco Deli: ask for menu – Ensalada without corn or queso, open-faced tacos – Al Pastor, Mojo Fish, Carne Asada. 

El Bolero, Mi Cocina, Meso Mayo- Ceviche to start. Ask for cucumbers for dipping guac or ceviche. Fajita dishes easy. Consider a garden salad with shrimp and side of guac, salsa or lime juice as a dressing.

Mesero: salad options but – the roasted chicken with vegetables is phenomenal. Call ahead to order. 

Chipotle: chicken or carnitas, lettuce bowl with extra lettuce or super greens, salsa & guacamole. 
Part two, later this week! 
Happy+Healthy, RDN Whit.