It's February! The air is full of hyperglycemic mood swings and lover's quarrels.
No? That, and a heavy retail push for chocolate, candies and other sweets. In all honesty, I'm a high-maintenance lover. I prefer a bouquet of flowers, a spa day, and a macaron tasting (always, naturally gluten-free, FYI!). But, I know this month is a struggle for many; whether you have a diabetes diagnosis, are allergen-conscious or adopting new-found healthy habits! My practice does believe in finding a place for daily sweets and treats; but I don't encourage the intentional addition of chocolate kisses.  Surpassing the recommended daily intake for sugar in just seconds, for a whole month, doesn't lead to you feeling your best. Nor does your blood sugar, sleep, or skin, appreciate the effects.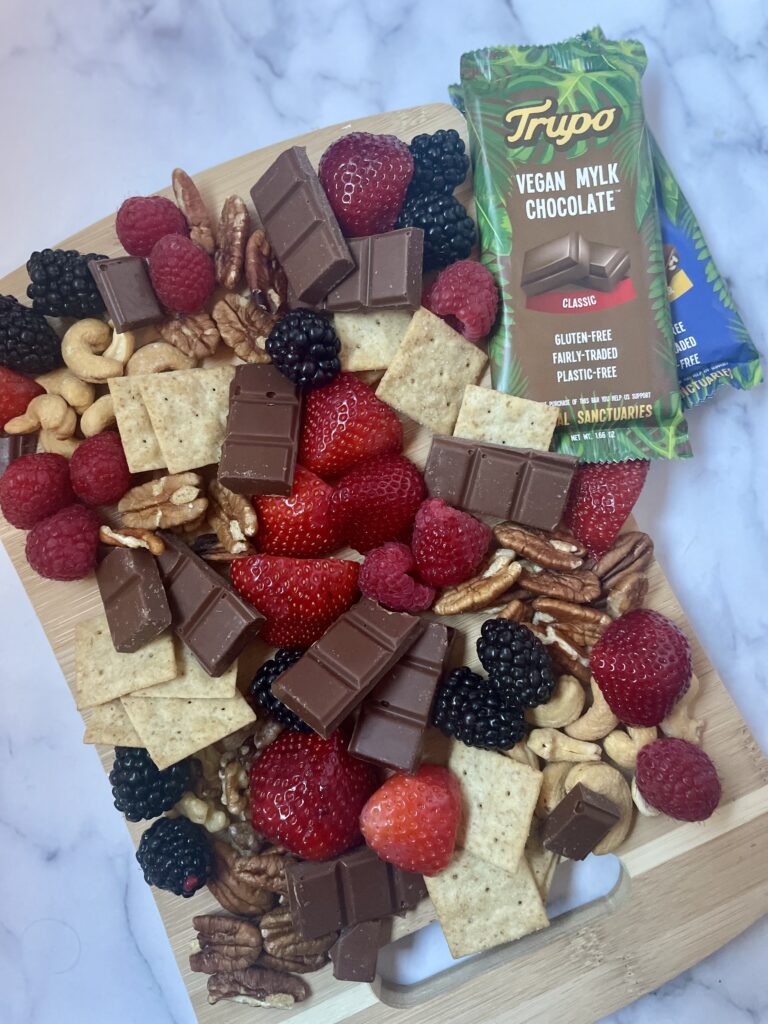 Sweets are not the enemy.
And enjoying a piece of chocolate or sour candy is no big deal! But, awareness of when, how much, and the ingredient profile, can make a difference; what w
e choose to intentionally put into our body matters! And with a bit of intention around ingredients and food pairing; any treat can fit into your diet without detriment effect. 
This holiday, consider a few of these nutrition expert tips
Focus on the quality of ingredients and what's on the label.

Nab chocolate boasting of

70% cacao

levels, as cacao contains flavanols and supports heart health. 

For gummies or hard candies, grab minimally sweetened options without food dye and artificial sweeteners; Smart Sweets or Yum, Earth, or Solely. 
Note: Every Whitness Nutrition patient gets the run down on label reading mastery and how to feel confident grocery shopping (we're launching a webinar for this soon!). 
Every Valentine's Day, I stock up on a few allergen-friendly, anti-inflammatory chocolate options.  I can't help but host a killer, blood-sugar friendly Galentine's Day event with a charcuterie board that has a bit of sweetness. I want it to be delicious, but I also want it to be a high quality sweet that won't cause blood sugar spikes and even more sugar cravings. And with that, this year I'll be adding Trupo Treats chocolate to the board!
Why Trupo Treats? 
Trupo Treats are the first ever vegan milk chocolate (let us rejoice in this innovation!) that's made with organic, allergen-friendly ingredients. The texture is so similar to the classic milk chocolate bar, rich and creamy, but without added emulsifiers and artificial ingredients. Deprivation, no more! 
A few quality measures to note as a Diabetes Educator: 
The fat to carb ratio: This creamy chocolate bar has a carb:fat of 1:1, balancing blood sugar in every bite. Whereas, the standard,

well-known

chocolate bar has a 2:1, carb: fat ratio.

And, spoiler alert: One of those average chocolate bars also have 100% of your recommended amount of sugar per day; 25 grams. 

The ingredients! Trupo Treats uses coconut milk which is rich in

MCT, or medium chain triglycerides

, and has been shown to help protect the body against oxidative stress. Whereas, that average chocolate bar uses milk fat, which has not shown to add any nutritional benefits.  

The inclusivity! Whether you're vegan, lactose-intolerant, dairy-free or gluten-free you can safely enjoy a Trupo Treats Mylk chocolate bar. The

typical, dairy-based milk

chocolate bars are made with

milk and milk fa

t, which is pure triglycerides. 

Trupo Treats chocolates

are also organic and made with only 7-8 fairly-traded ingredients; essentially a ONE stop shop for all galentines day parties moving forward!

The sourcing!  They practice ethical sourcing for their cocoa beans and the wrapper is compostable, helping to reduce waste and landfill expansion.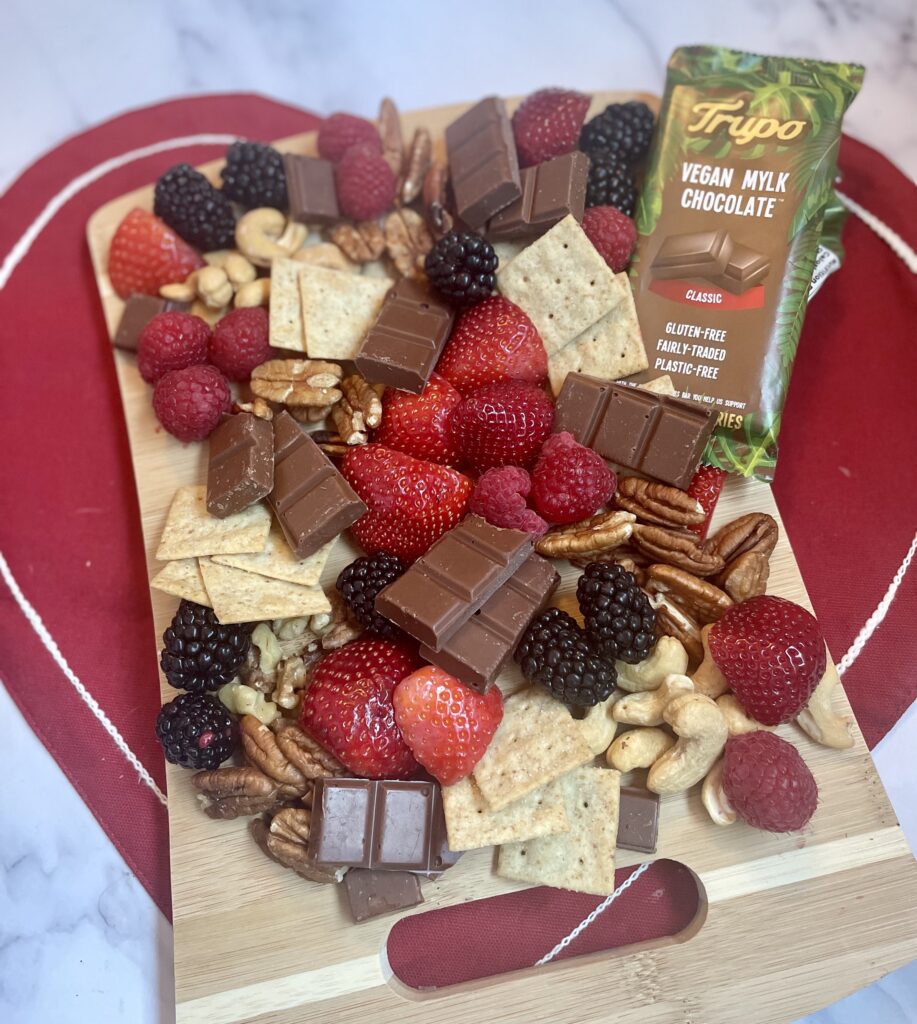 This Valentine's Day, treat your loved one to something special with the gift of Trupo Treats, and order their classic Vegan Mylk chocolate or crunchy Vegan Mylk Rice Crunch chocolate.  Go ahead, satisfy your sweet tooth all while avoiding the lonely carb roller coaster. 
Looking for local Dallas options for allergen-friendly treats? Stay tuned to our Instagram feed for our local favorites free of gluten, dairy, and unnecessary ingredients. 
This blog post was created in paid partnership with Trupo Treats™️ Although the recipe, photos and opinions are exclusive and unbiased to Whitney Stuart MS RDN CDE & Whitness Nutrition LLC. This site is to inspire and educate; the information shared is always clear and concise to prevent confusion. We believe in facts, not fads, and most of all, transparency.