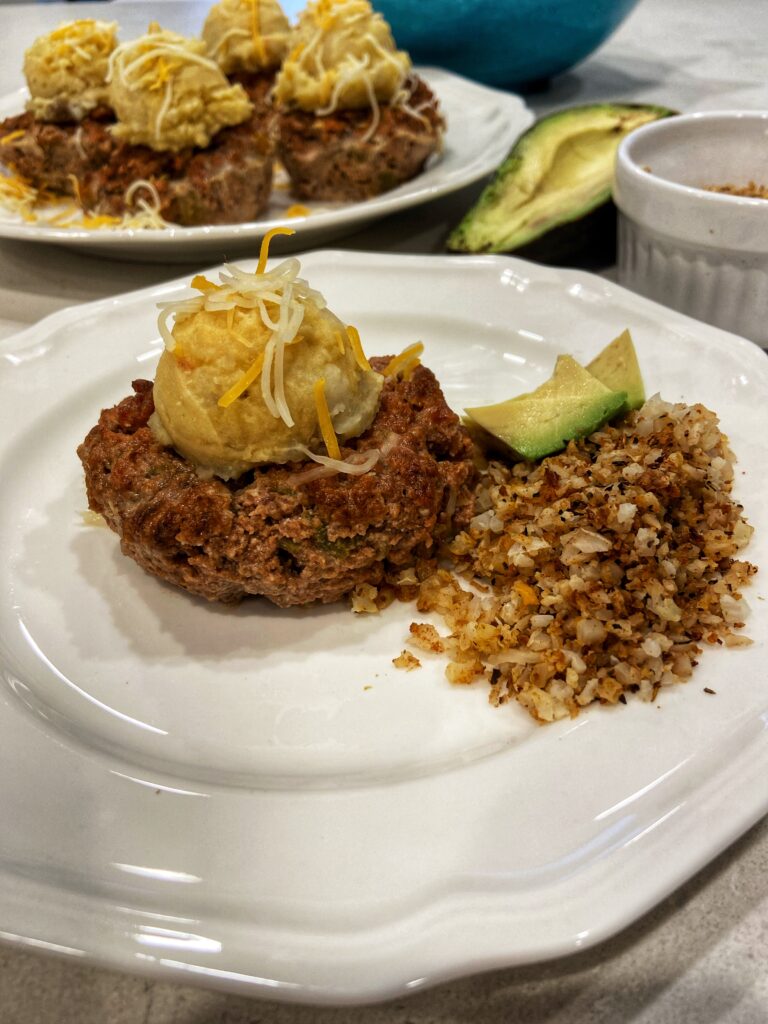 "I eat chicken and fish" is a standard reply from a patient during an initial assessment. This statement usually links to someone who has been making concentrated efforts to "clean up their diet" and make healthful choices. Beef has received a bad rap in the nutrition world, although it's a naturally occurring whole food and not every beef, just like not every chicken, has to be sourced from your local canola-laden greasy burger joint. 
Let's upgrade your meat selections and your confidence in doing so!
It's really fulfilling to educate, enlighten and inspire my patients to let go of food rules that aren't rooted in science and add foods back into their diet that provide rich nutrients. This process not only gives them more options – but more health, more food freedom, and more knowledge. Honestly, it's an experience I never get sick of! Eating whole foods is the cornerstone to a healthy lifestyle and yes, beef is included in that list. Specifically, 100% grass-fed and finished beef. But, what's the difference right? Why choose grass-fed and grass-finished? 
5 benefits of grass-fed beef
It contains twice as many

conjugated linoleic acids (CLA) which lowers the risk of cardiometabolic factors and insulin resistance. (1)

Grass fed beef is 5.5x more rich in anti-inflammatory omega-3 fatty acids.

It has an increased presence of

the antioxidants glutathione (GT) and superoxide dismutase (SOD) (2)

And, why is the fat more yellow in color? Because of the rich presence of beta-carotene. Just like what you find in fresh carrots. 

Pre

specifically sources their

grass-fed and grass-finished

beef from

Australia and New Zealand

The packaging makes it really easy to be "touch-free" when cooking (for those of you that have a hard time with raw meat) and it's 100% nitrate and BPA free. 

No added hormones or antibiotics. No GMOs. 
An easy place to start incorporating grass-fed beef is with a weekly dinner! I ask most of my patients to consume a serving of grass-fed grass-finished red meat once a week to gain the benefits listed above! Try it yourself using our healthful and delicious recipe below with Pre's grass-fed ground beef. The flavor and spices create a family-friendly meal for everyone to enjoy! And as we continue through National Nutrition Month, I urge you to think twice before you decide to internally label a food with "good" or "bad" labels. First, assess the origin of that rule. Is it even true? It is rooted in science? Or, is this an "Oz effect" rule from a random snippet of information you read on a Shape magazine cover? 
Our goal at Whitness Nutrition is to keep real food for real joy in the forefront and to empower you to eat well and make educated decisions with your meals. This usually leads to more freedom among our diet-restricted rule-loving American culture.
---
Cheezy-topped Fiesta muffins

 – serves 8
Low carb, keto-friendly, paleo, Whole30 friendly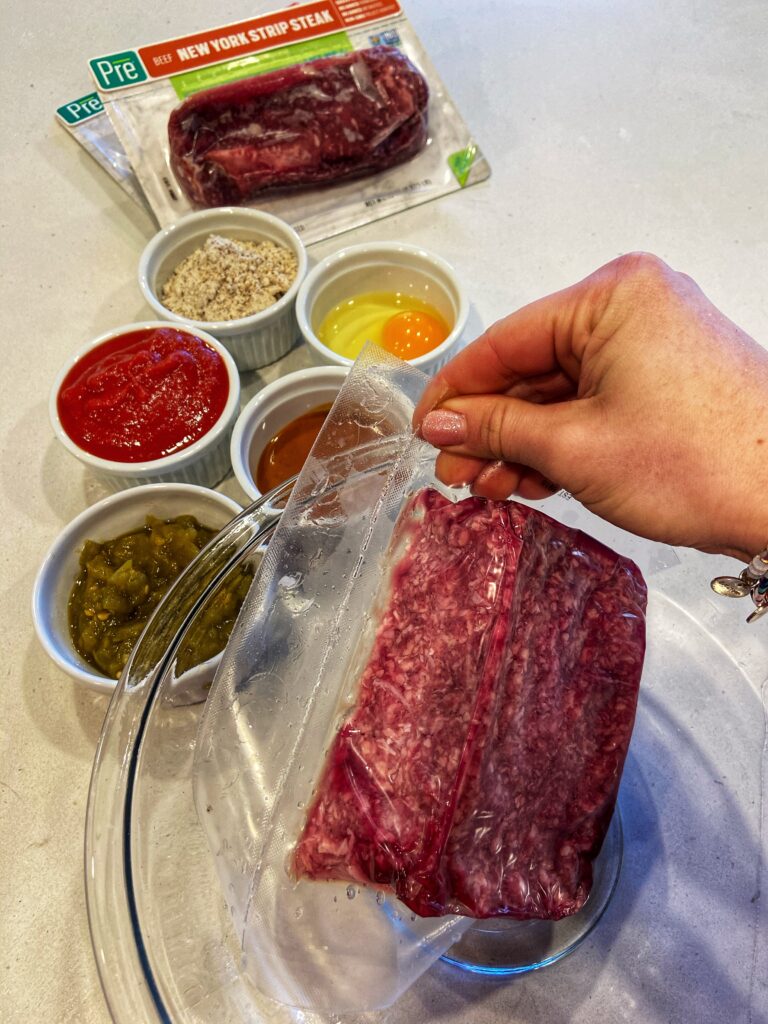 4 oz canned tomato sauce

8 oz can diced chiles

2 TB enchilada sauce

1 large egg

1/2 cup almond flour 

2 TB milled flaxseed

2 TB Taco Seasoning 
Cheezy top
2 large potatoes

3 TB vegan cheese sauce (or a finely shredded-cheese of your choice!)

1/4 cup unsweetened almond milk

1/4 cup nutritional yeast

½ tsp salt
Pre-heat the oven to 350. Coat a 12 cup muffin tin with cooking spray and set aside.

Meanwhile, prepare the potato topping! 

Bring a large pot of salted water (at least 2 quarts) to a rolling boil.

Add in the cubed potatoes and stir.

Allow to boil for 20 minutes or until fork tender. Stir occasionally.
While these cook: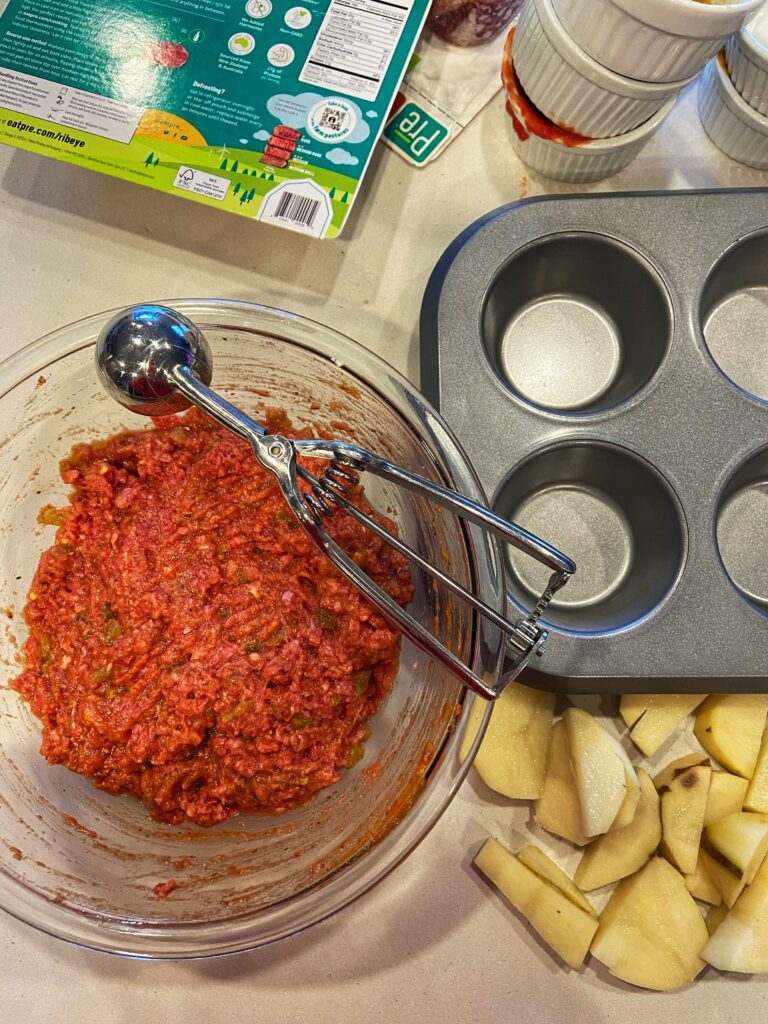 In a large mixing bowl combine all the ingredients for the meatloaf including the seasoning. Mix together with a spoon or your hands until completely combined.

Divide the meat mixture evenly into each cup of the muffin tin. 

Transfer the muffin tin to the oven and bake for about 25 minutes until the internal temp reaches 160F.

Drain and add potatoes to a large bowl.

Stir in the vegan cheese, almond milk, nutritional yeast, chives, and salt and pepper.

Use an immersion blender to blend until smooth 

Remove meatloaves from the oven once they are finished cooking and allow to cool for about 5 minutes.

Top each meatloaf muffin with cheezy top & serve with cauliflower rice or your favorite veg.

Store in an airtight container without the toppings for 5 days in the fridge. They will also freeze up to 3 months in the fridge. 
---
This blog post was sponsored by Pre Brands through the creation of a thoughtful partnership with the intention of educating the masses on wholesome health concepts. Whitness Nutrition takes every partnership seriously and Whitney upholds her role of #honestinfluencer to a high standard. Never hesitate to reach out with comments, questions, or concerns.
Resources: