Your healthiest self comes from the outcomes of a balanced diet, sleep, exercise and mental wellness. But, if we dive deeper, what about the accessories to our healthy plate? What about endocrine disruptors? In all honesty, I was really naive to this subject myself for far too long. But as I take a step back and approach my patient's health from a function approach, I can't ignore the research. Could these endocrine disruptors be contributing to blood sugar imbalances and insulin resistance?
Are you hindering your plate progress? 
Did you know there are no federal safety standards for cleaners labeled as "natural"? Meaning, most expensive "natural" cleaners can be just as harmful as the regular versions. With some personal reflection, I've done a bit of research on how to make swaps to better my health (and now yours!) by avoiding added chemicals, pesticides and other endocrine-disruptors found in some of our most beloved household essentials. 
But, what are endocrine disruptors? Chemicals, both natural and synthetic, that can mimic or interfere with the body's hormones and thus, endocrine system. These chemicals are linked with developmental, reproductive, brain and immune problems. The accumulation of these toxic compounds can also drive insulin resistance. 
Endocrine Disruptors are commonly found in fragrances, plastics, cookware, BPA bottles
Below, is a collection of items I am personally using in my slow transition to improve my personal health, beyond the plate!
Food Storage 
One of the easiest swaps I made was tossing my plastic Ziploc bags and opting for the silicone-based reusable bags. I really like Stasher Bags. You can use them in meal or snack prep then just pop them into the dishwasher, no hand-washing is a win in my book! Plus – they're pretty much always on sale; try Amazon, Natural Grocers, or Anthropologie!
Glass containers are not only a better alternative to plastic for the environment, but you also avoid the risk of chemicals leaching into your food when heated. These freezer and fridge friendly containers make meal prepping really seamless, and they look great on the shelf. I just got the new Pyrex two compartment containers; big upgrade! 
Cotton-coated beeswax wraps makes for a versatile, plastic-free way to store leftovers. And, you can just keep reusing after washing. No more brown avocados or apple slices in this kitchen. I've used a variety of brands with good success.
These recyclable papers from Green Steamer to steam veggies in just a few minutes has been a life-changer at our house! You're essentially making vegetables en papillote; steaming in parchment paper. But without the side-effects of bleached parchment paper or plastic – which can harm health and the environment. Because they only require a microwave, these Green Steamers are a great option for the office too! You could have tasty eco-friendly veggies in minutes. 
One of the most popular ways to have a more environmentally friendly kitchen is by investing in a good set of metal straws. Plastic straws build up at waste sites and end up in our oceans. What's better than a non-toxic, stain-free, rust proof, scratch proof and 100% recyclable kitchen staple? Pair with a reusable water bottle and you're set! 
Home – Inside & Out
Who doesn't love when their house smells like a tropical paradise? Choosing air fresheners that are made with natural ingredients is the best way to avoid any extra parabens, phthalates, or synthetic carcinogens. I like EnviroScent because they are not only made with clean, environmentally-friendly ingredients, they also come in earth-conscious containers. I use the car freshener sticks and the plug ins. 
Switch out your windex and chemical laden counter spray with all natural option like Force of Nature. This powerful mult-surface clean is made of salt, water & vinegar. The EPA approved this for use against COVID-19; it's a powerful cleaner! I  use it everywhere – kitchen counters, windows and in the bathroom. And, it's super affordable! Use code YAYSUMMER40 for 40% off + free shipping.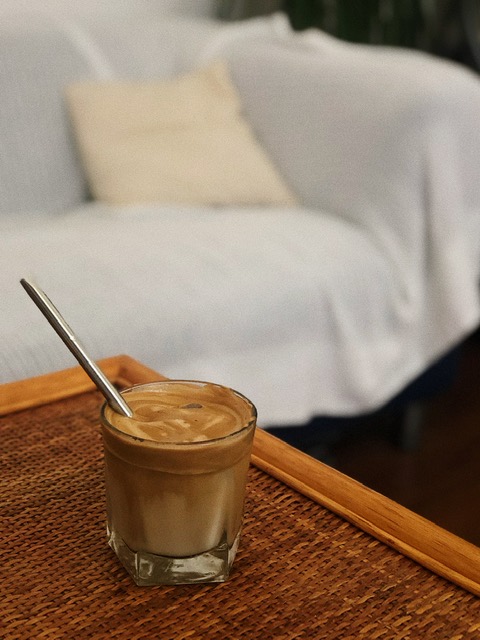 Mosquitoes are no joke in Texas right now, but bug spray contains petroleum and synthetic-chemicals. Choose a bug spray that's made with 100% natural and organic ingredients. I found Badger at Target and haven't had nearly as many bug bites when I am out and about! 
This eco-friendly hack is great for two reasons, one being that you reduce your plastic intake by having single glass bottles that constantly be refilled, rather than buying and trashing plastic bottles one after the other.  The next being that you will be cleaning your home with non-toxic ingredients found in most main-stream products (you would be amazed by some of the effects of ingredients we all have in our homes!). I like Branch Basics because they actually walk you through how to make the better swaps while also teaching you about the toxins found in your cleaning supplies. This document Branch Basics put together was really eye-opening! 
Unlike Bath and Body Works, these candles are made of 100% soy wax (paraffin and dye-free), braided cotton wicks that are both lead and zinc free. The fragrance oils they use are phthalate-free but they also exclude many other chemicals found in most candles. I was really impressed by this fragranced options! The owner did inform me that beeswax would be the ultimate clean way to go but sadly those tend to be fragrance-free, and I'm not ready to give up scent! Also, I didn't realize that essential oils can be toxic for animals. Even diffusers can be unsafe since it uses water vapor to diffuse tiny oil droplets into the air. Inhaling diffused oils is known to cause negative respiratory effects on humans and pets, if used in a small space and/or for an extended period of time. And, I'm obsessed with this candle line's theme around Anne of Green Gables (a childhood movie favorite). The scent is powerful and keeps my kitchen smelling top-notch. 
Body 
You may smell like a "fresh flower" or "exotic beach", while putting your health at risk with synthetic chemicals found in these fragrance bottles. Making the swap for fragrances made with essential oils and natural fragrance oil, is one way to make the better choice for your body and avoid endocrine disruptors. Look for fragrances without parabens, sulfates, and phthalates. Anything with the word parfum is usually chemical-based and thus, an endocrine disruptor. I've actually been using By Rosie Jane before I made a conscious switch to green living. But I was elated to find that they're a top-rated clean fragrance. They are 100% transparent with the ingredients used and the scents are just lovely. I keep the small roller-ball samples in my purse for easy reapplication. 
Aluminum based deodorants can be harmful for your body as the aluminum can leech into your lymph nodes and breast tissue. Choosing antiperspirants, or deodorants that block your sweat glands, made without aluminum is a simple way to avoid any exposure to carcinogens. Native and Taos AER, that are made with ingredients like tapioca starch, baking soda (often listed as sodium bicarbonate) and magnesium to absorb odors, are the cleaner alternatives to smelling good. 
When I made the swap to clean beauty, Follain helped me find my new makeup and skincare options! I miss the Dallas storefront so much. I've switched to Credo that is similar, but more expansive! I was blown away by the harmful ingredients found in most basic beauty products. This is how I found Ilia foundation, RMS beauty, Tammy Fender eye cream, Ursa Major face wipes, and Kari Gran mascara!
Other clean actions you can take!
Eliminating the plastics used in food containers and the chemicals in makeup will make for better overall health and reduce the risk of insulin resistance and thyroid dysfunction. My goal is never perfection, or fear, but I do know that I can improve my health (and yours!) with lessened exposure to common endocrine disruptors. 
Sources: