Welcome to the stunning Pacific Northwest, where the lush green landscapes, breathtaking mountains, and vibrant cities converge. Whether you're a local or a visitor exploring this beautiful region, one thing is for sure – you'll need to fuel your adventures with delicious, blood-sugar-balanced eats. Keeping the Whitness Nutrition Blood Sugar Bliss tips in mind to order meals for all day energy when you're in the Pacific Northwest! These meals are great for those with diabetes, insulin resistance, or looking to maintain optimal health. Remember, blood sugar bliss is for everyone!
For more restaurant tips, check out my expansive What Would Whitney Order #WWWO series to see what a Registered Dietitian orders at meal time! 
1. Burgerville – Satisfying Your Fast Food Cravings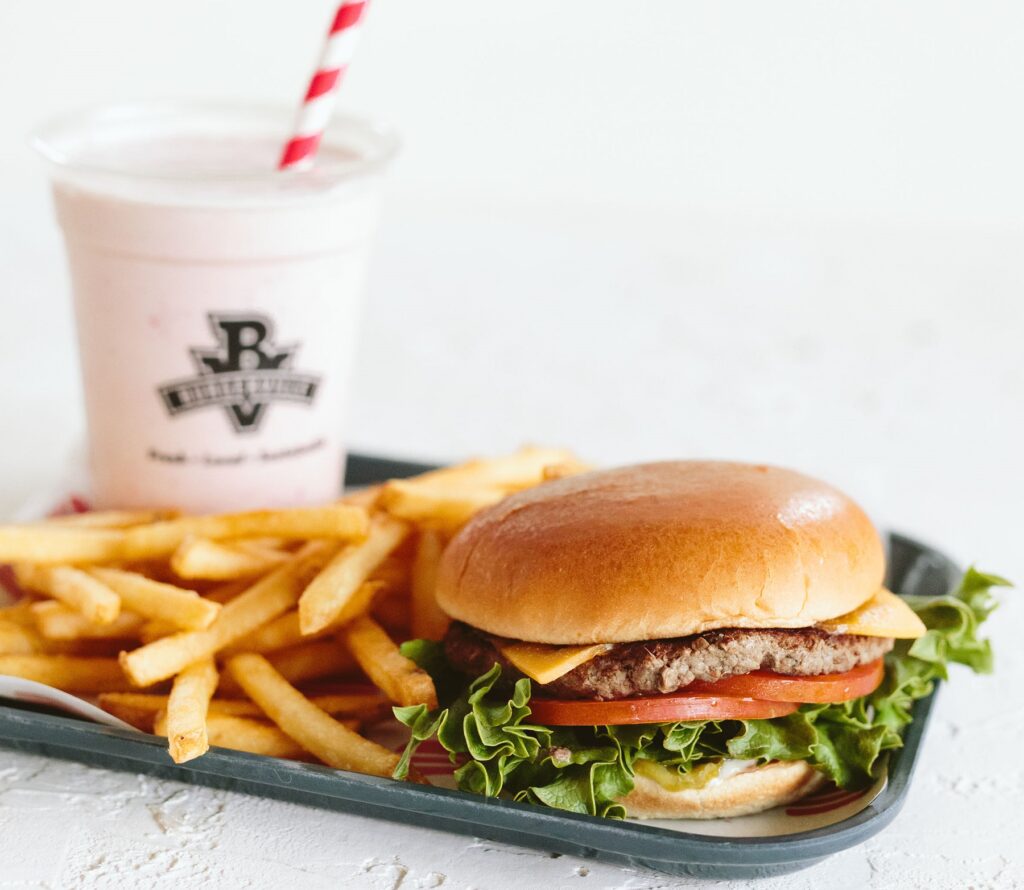 First up on our list for #WWWO is Burgerville, a beloved local fast-food chain that prioritizes sourcing local, sustainable ingredients. They offer fun seasonal menu items so you are sure to get the freshest ingredients. Here, you can indulge in a fulfilling meal without compromising on blood sugar balance. One great option is their Turkey Burger, a lean and tasty choice that pairs well with a small side of fries. For those seeking gluten-free options, they offer gluten-free buns or a refreshing lettuce wrap as alternatives. Another blood sugar-balanced option would be their Best Coast Grilled Chicken Sandwich. Order it with no bun and the aioli on the side.  
2. McMenamins – A Must-Visit Pacific Northwest Experience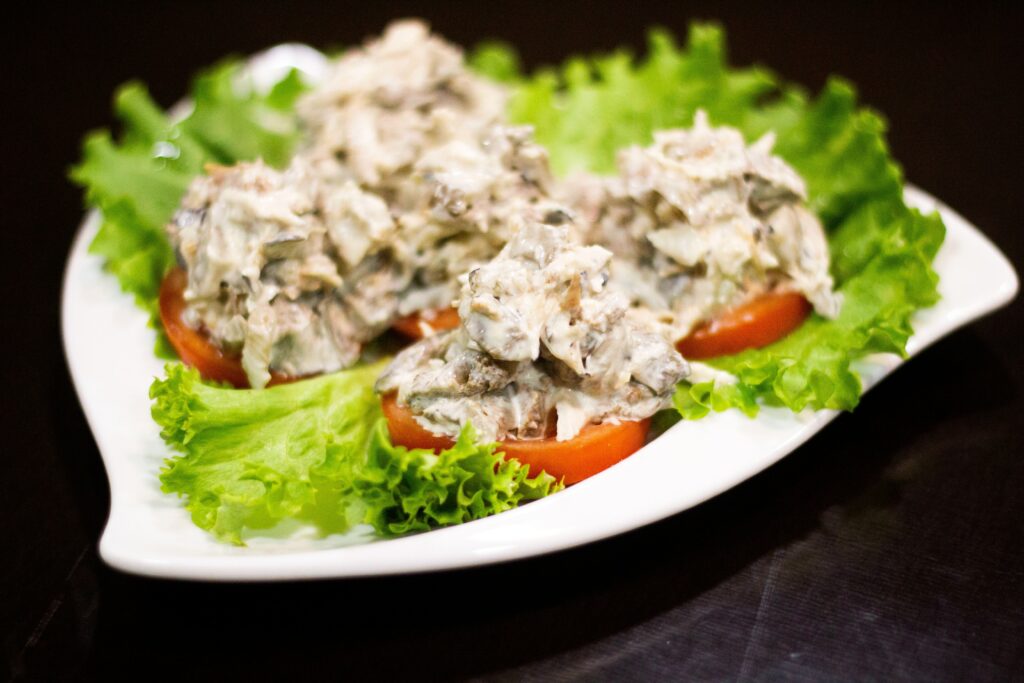 McMenamins is a renowned PNW institution known for its whimsical and one-of-a-kind experiences. There are 56 locations in Oregon and Washington that include restaurants, hotels, and even spas. If you find yourself near Troutdale, OR, McMenimens, Edgefield is a must-stop! 
While each menu at the various McMenimens locations is slightly different, you can find a blood sugar-friendly option wherever you go! For a #WWWO option, their Tuna Salad Sandwich is a great blood sugar-friendly option. Made with whole wheat bread and served with a side salad, this option strikes the perfect balance between flavor and health.
If you prefer a burger, no worries – they offer the choice of a gluten-free bun or a lettuce wrap accompanied by a side salad. They also have a wide variety of salads that are full of veggies and lean protein. To better manage your sugar intake and avoid unnecessary inflammatory oils, ask for dressings on the side at restaurants. You may surprise yourself with how little goes a long way!
3. Laughing Planet – The Pacific Northwest Hub of Healthy Delights 
Laughing Planet is a gem in the PNW that serves a variety of nutritious and flavorful dishes. When you're here, you must explore their assortment of nutrient-dense bowls! These bowls offer a diverse mix of ingredients, like fiber-rich legumes, leafy greens and lean protein. As always, when choosing a meal, keep the VPFC format in mind. 
What's the VPFC Method?

The VPFC format is a Whitness Nutrition method used to create a balanced metabolism-boosting meal for fat loss, anywhere! This acronym, VPFC, stands for Veggies, Protein, Fat, and Carbs. The VPFC method is a signature piece of Whitness Nutrition programs focused on sustainable health and fat loss. Together, they create a balanced plate, sustained energy, minimize cravings and improve blood sugar.
The selection of bowls at Laughing Planet checks all the VPFC boxes. For a #WWWO option, try the Bollywood Bowl, sub brown rice for kale, or the paleo bowl and start with the black bean hummus and veggies. Laughing planet offers wide variety of paleo, vegan and gluten-free options for everyone!  
From the heart of the city to the rugged wilderness, the PNW offers an array of blood sugar-balanced eats. Whether you go to grab a quick bite at Burgerville or experience McMenamins, or savor the wholesome delights at Laughing Planet, you can be sure that your taste buds and blood sugar levels will thank you .
Remember, maintaining balanced blood sugar levels is essential for overall well-being and energy throughout your PNW adventures. Make thoughtful choices like opting for a veggie base rather than a bun and sipping a tall glass of water rather thean a Diet Coke. When it comes to the order of your meal, first prioritize protein, bonus points if it's a heart healthy fatty fish! Then, add in nutrient-dense veggies, healthy fats and choose a nourishing gluten-free alternative when necessary. Most definitely, you can savor the flavors of the Pacific Northwest while keeping your health in mind.
Don't worry, I'm still in Dallas! Check out more blog posts on what a Registered Dietitian recommends ordering out in the Dallas area here!