Just so you know, I was not born a jerky lover. I wasn't even the banana with almond butter type. You could find me, in common moments of low blood sugar, noshing on a Nature Valley granola bar everyday around 3 p.m. It didn't help much.
Now, as a nutrition expert, I mimic the helpful recommendations I give my patients. During my first Whole30 reset, I tried jerky. And let me tell you; I was missing out! This isn't the same soy and sugar infused sticks I saw at the gas station as a child. These are high protein, quality dried meat, with just spice added. Now, I hide meat sticks in my gym bag, and my purse. Please don't tell my husband. 
Use my tips to improve your snack habits. If I can do it; so can you!
Snack Tip 1: Your protein bar should contain protein.
As a dietitian, I'm likely more aware of the fierce American food marketing out there than you are. But, here's some insight.
How often is your grocery cart filled with attractive and sugar-laden protein bars you've seen on the news/magazine/sponsored add from your favorite Bachelorette contestant? It's okay, that was me once, too. This isn't a good measure of a product's nutritious content or if it's going to satisfy your body for awhile. We need protein to keep up satisfied. 
And, most protein bars don't have a significant amount of protein. Meaning, they actually contain more carbohydrate or fat.
5 granola bars that have virtually no protein:
ClifBar
LunaBar
Nature Valley Bar
SpecialK Bar
Kind Bars
GoMacro Bars
This is where my meat-stick obsession began. I was struggling to find a real-food bar that actually contained what the label touted. Plus, they are versatile for snack pairing. I would rather add my own source of sugar; an apple, some berries, a date, than have a company do it for me. Call me an elitist.
Snack Tip 2: Real nourishment comes from real food.
Rotisserie Chicken + an apple? A great snack, but a little awkward and dangerous in this Texas heat. But, jerky + cashews? This nutritious travel option will keep you satiated better than a sugar-laden energy bar.
Feeling snacky while traveling? TSA doesn't care about meat sticks! They stop me for everything, including my collagen that looks just like cocaine, apparently.
But, these 50 calorie protein-rich snacks are easy to pack and I doubt anyone is going to steal your sticks. You'll be a jet-setting trendsetter, expect conversations to arise. Otherwise, I suggest you bring silencing headphones.
My granola bars days are long gone. And, my palette has really diversified. Try my new favorite snack pairings below. These real food options can be eaten on or off of a reset. They work great in Food Freedom, too! What are a few of yours?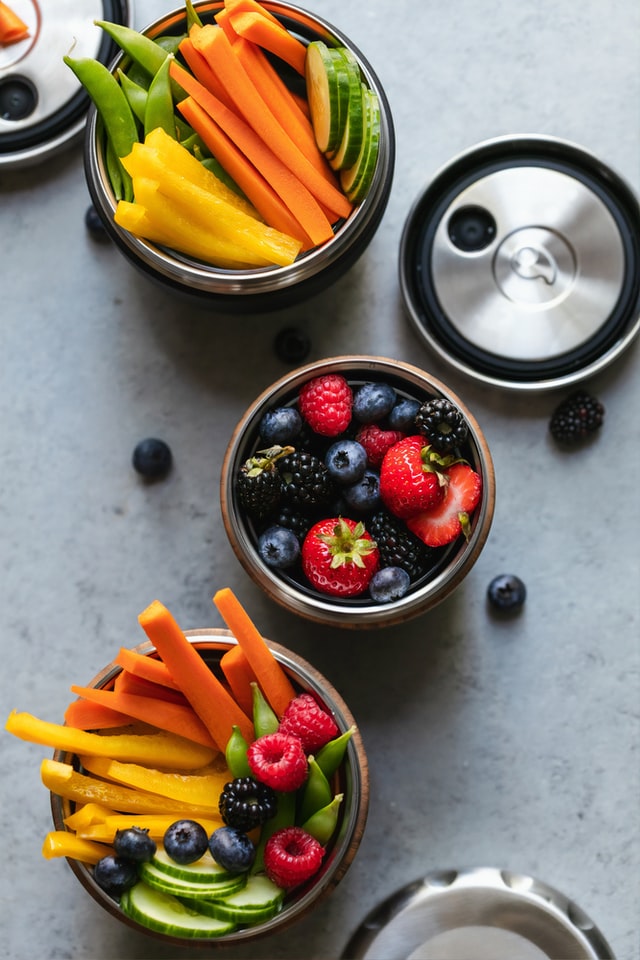 Snack Options and Ideas
Epic Chicken Sriracha bar & raw cashews 

The New Primal's peppered turkey meat sticks with an iced coffee

Zucchini slices topped with guacamole and rotisserie chicken

Carrot sticks & spicy guacamole

Chia seed pudding with flaxseed and berries

Apple with almond butter and hemp seed sprinkles