This year, I have reviewed the benefits of creatine and if you need collagen in your diet, but what about how to pick the right protein powder? More specifically, what is the best protein powder? And, how do I pick one that fits my dietary needs and also provides a complete source of protein? These are the questions that flood my inbox daily as a dietitian and diabetes educator. My patients are just like you! They want the best, quality option for their body, and they are overwhelmed with what to choose. With all of the options on the market, who wouldn't be?! 
Whether it is sneaky additives, hidden allergens, or chalky texture, it can take a solid 12 trials and hundreds of dollars to find a protein powder that fits the bill. And, many protein powders on the market include strategic fillers that subdue the quality of your best-effort choice. As a Registered Dietitian, my only interest is recommending and consuming the best protein powder in regards to nutrient-dense, taste, and quality.
Honestly, if you take a moment to roam the aisles of GNC or the local supermarket, I can almost guarantee you'll feel overwhelmed by the protein powder aisle. Do you wonder if the Vanilla birthday cake protein powder, actually tastes good? And, if it does, is it as beneficial as plain protein powder or do the nutrition facts mirror more of, well, birthday cake? Preview: if the back of the jar does in fact mention artificial sweeteners and artificial flavors, you'd be right to assume that this choice isn't doing much more benefit than the bakery section.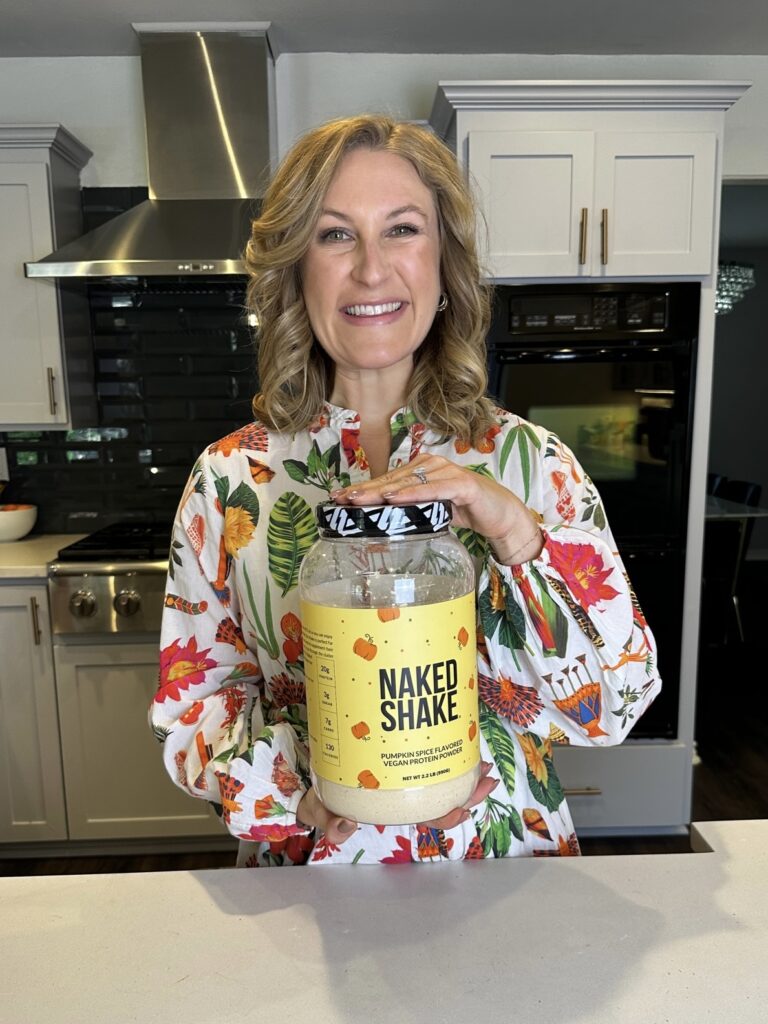 In fact, a 2018 study done through the Clean Label project exposed quite a few flaws in the protein powder industry. This study showed that many of the 134 top selling protein powders and supplements on the market had high levels of heavy metals in addition to artificial ingredients. As a busy dietitian and diabetes educator, it's important to me to have a protein powder that is delicious without the use of natural and artificial flavors, and avoids heavy metals.
A protein powder that fits my dietitian-approved standard is Naked Nutrition! Use my four tips, below, to see why Naked Nutrition meets all my standards for the perfect protein powder.
Naked Nutrition protein powders are high in essential amino acids and provide a rich source of protein without any unnecessary artificial ingredients or heavy metals. Each container of Naked Nutrition protein powder clearly lists the breakdown of amino acid profiles per serving size next to the overall nutrition profile. And, they have naturally gluten-free, dairy-free, and soy-free options. 
Four Tips to Find the Perfect Protein Powder
Read the Label
Reading food labels is a foundational action I recommend to all of my patients. Especially, when they are trying new foods in the fitness and health aisle. First, check for allergens! Many protein powders on the market contain common allergens like milk, soy or peanuts and may not be advertised clearly on the label. You'll also want to read the ingredients label to look for artificial sweeteners and dyes. If your protein powder contains Red #40 and sucralose, it's time to make a swap for your gut health! Naked Nutrition protein powders contain no artificial sweeteners or dye.
Note: The FDA does not mandate a review of protein supplement flavors. This means there is potential for food coloring, artificial sweeteners and other harmful ingredients. If you are choosing a flavored protein powder, take a moment to read the label. Look for and avoid additives and added sugar and instead aim for a naturally occuring flavor. Naked's flavored protein powders use real ingredients like peanuts, cacao and fruit juice to create delicious options.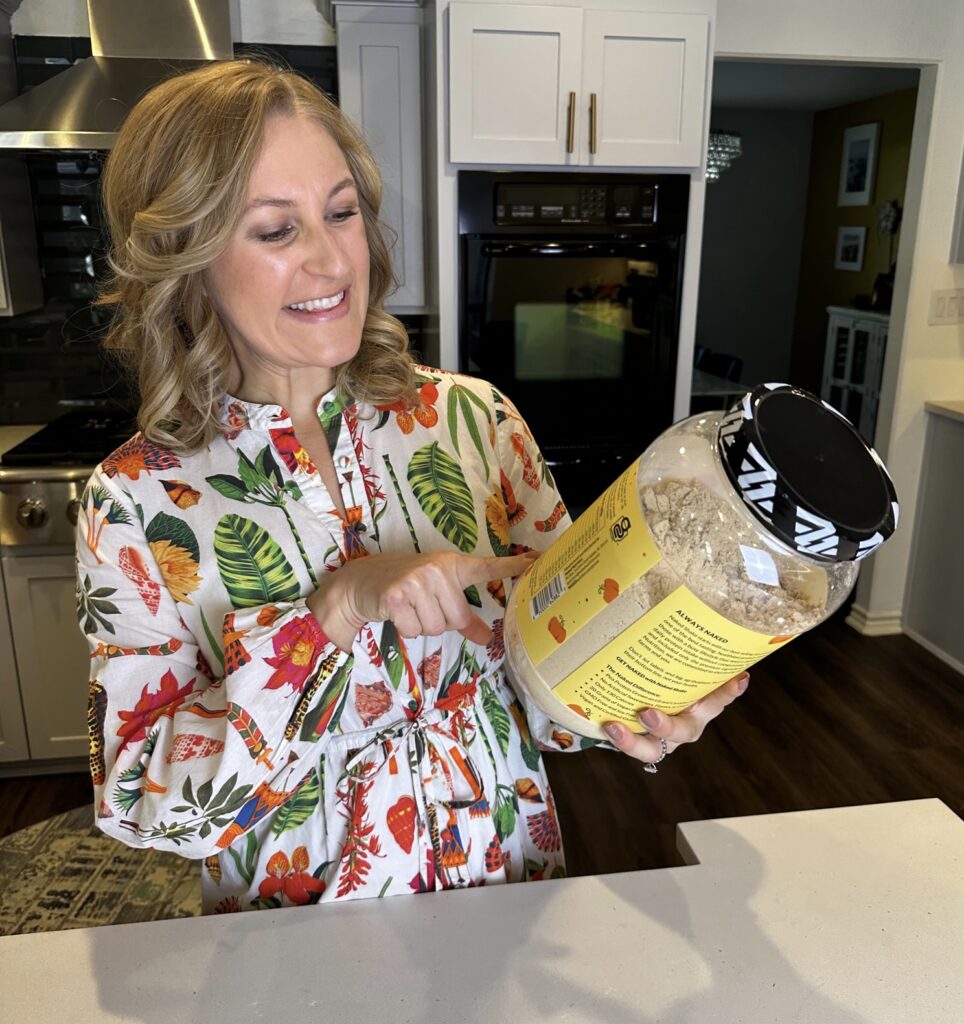 Is your Protein Powder actually rich in protein?
This seems obvious, but it's important to ensure your protein powder is actually, just that, a protein! A Whitness Nutrition tip? Aim for a protein with more than 20g per 100 calories. This ensures your choice is at least 80% protein and thus, mostly protein! Always aim for a protein powder low in sugar and has an added form of carbohydrates for blood sugar bliss! You can also easily add your own whole-foods sources in the form of bananas or frozen berries. Oftentimes you'll find a powder that acts as a meal replacement, and contains fat, carbohydrate, and protein. This would not be meeting your same goals for a protein-rich option and is far less versatile.
Now Whitney, what about BCAA's, or Branch Chain Amino Acids? 

BCAA's are a specific type of essential amino acids that when consumed actually break down in the muscles. Other amino acids actually break down in the liver. BCAAs can help improve muscle protein synthesis which means building muscle. BCAAs also help improve endurance and reduce fatigue during exercise. Bonus! Naked's Whey protein powder offers 5.9 grams of branched-chain amino acids (BCAAs) per serving and shows a clear ratio of amino acids. 
Pick Your Perfect Source Of Protein
Naked Nutrition offers a variety of protein-powders; Grass-Fed whey, Casein, Pea, and Brown Rice.
Whey protein is one of the most popular types of supplemental protein and can help with muscle gain. Grass-Fed Whey Protein is dairy-derivative and contains all nine essential amino acids. Whey protein is ideal for muscle building and is best to consume post-workout as its easy to digest and will be absorbed quickly. Grass-fed whey stands above a normal whey protein in quality. This is due to the fact that grass-fed cows produce higher levels of the immune-boosting compounds beta-lactoglobulin, lactoferrin, and lysozyme. These compounds support your body's antioxidant response and help the fight against harmful bacteria and invaders.
Grass-fed whey consumption can also increase the levels of glutathione in the body, which is a powerful antioxidant. Glutathione can help decrease inflammation in the body as well as fight free radical damage. In fact, one study showed that the glutathione from grass-fed whey protein consumption may help fight cancer cells. 
Casein protein powder, which is also a milk derived protein, differs from whey protein in the way it is digested. Casein is slower to digest and may be more satiating than whey protein. When choosing a milk-derived protein powder, such as whey or casein, look for a label verifying the cows have been fed a 100% grass-fed diet. Similar to when you're buying cheese or yogurt, we want the milk to be non-GMO and organic. This is so we can avoid any antibiotics, pesticides or fertilizers which can have a negative impact on our health. 
Pea protein is an easily digestible complete protein for those who are plant-based or lactose/dairy intolerant. Pea protein is easier for the body to absorb, making it an excellent plant-based alternative to whey protein. It's also lower in carbohydrates and fat in comparison to whey. The Naked pea-protein powder is a sustainable option that's made from North American farmed non-GMO yellow-split peas. Plus, pea easily mixes into water for shakes or into mixes for waffles or holiday baking. 
Hot tip: Although Naked's Brown-Rice based protein powder is not a complete protein, if you combine it with their Pea protein, it is! Scoop half of each into your smoothie and you've got a protein-packed option for breakfast or lunch! Plus, Naked's rice-derived protein powder is also third-party tested for heavy metals. 
The versatility of Protein Powder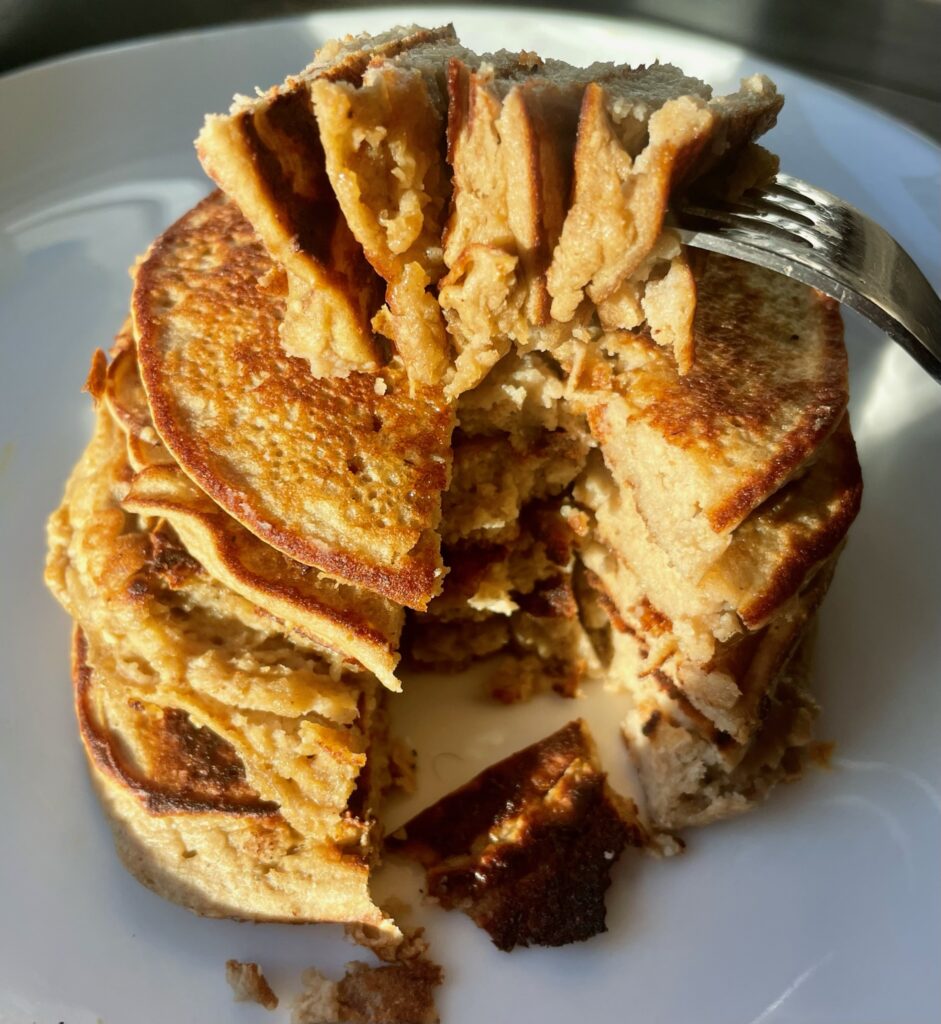 I personally like to have a neutral powder on hand for adding to protein pancakes or waffles, as well as a flavored option for smoothies and shakes. I love how versatile the unflavored Naked protein powders are for both sweet and savory palettes; shakes, snacks, and even pizzas! Meanwhile, their seasonal pumpkin spice flavor has been my go-to during the Fall months. This flavor adds the perfect touch of sweet spice to my husband's morning oatmeal or our post-workout smoothies!  
A high-quality source of protein will fuel your muscles and support your nutrition goals, and there's no need to sacrifice flavor with Naked Nutrition on board. Naked Nutrition checks all the dietitian-approved boxes; superior ingredients, exceptional nutritional qualities, and delicious taste without the inclusion of inflammatory ingredients. Use our smoothie recipes to incorporate your Naked protein powder of choice or schedule a discovery call to learn how much protein you need in your daily diet to fuel optimally.