Howdy! Whether you're a local to Dallas or visiting the city, you're surrounded by quite an extensive list of restaurants for dining. But, do you ever wonder, where do the dietitian's dine in Dallas? Where do they dine for brunch?! I know, navigating the Tex-Mex, fair-food or different BBQ dining can be discouraging and difficult. 
It's been a while since I've updated my Dallas restaurant list, and it was definitely time! This is the list that has helped me get through Whole30 resets, dietary modifications & maintain an intake of healthy, delicious variety during a global pandemic where going to pick up takeout was considered an outing. This list is here to help you succeed! My main goal in sharing this exhaustive list is to empower you to make balanced blood sugar work, anywhere.
But don't forget! The Whitness Nutrition Instagram page is constantly being updated with #WWWO posts, all of which I advise saving for your dining in Dallas reference. Keep on reading for my fresh take on my Dallas Dining guide as a dietitian!
Start with these dining foundations
Always start with a veggie-based appetizer if opting for an appetizer. Then, evaluate the salad menu to find a veggie-heavy, protein-rich option. Then, look at the entrees. Choose a veggie side with ONE carb choice. For example… burger and fries? Instead, a burger with a side salad or a bunless burger with half fries, half veggies. 

Stay away from heavy appetizers and anything fried (a fried pickle doesn't count as your veggies). 

Keep an eye out for words like "honey, maple, fried, battered" for entree choices, and avoid! 

Avoid heavy dressings, replace them with vinegar or salsa. Start each meal with a green. If the side is

only starch, like fries, ask for veg instead.

If you're drinking, make this the carb of your meal.

Use eating out to upgrade your proteins to things not normally consumed at home – wild-caught fish, grass-fed steak, etc. 
This is my personal nutrition expert's take on the "best" balanced restaurant meals in Dallas. Note: I follow a gluten and dairy-free diet and at times prefer something heavier in plants or naturally Whole30. At the end of the day; I always look for the most nourishing, balanced option.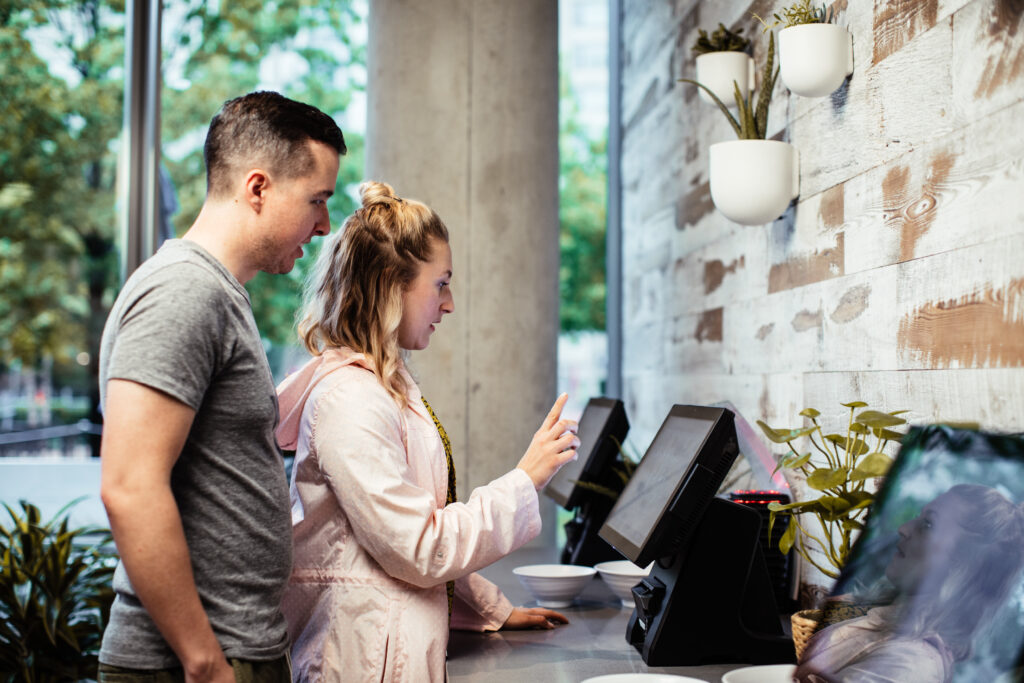 Tired of dining out in Dallas and interested in learning how to make smarter, healthier choices at the grocery store? Schedule an in-person or virtual grocery tour today! From there, you can also review our Hot Girl Meal Prep plan for a better understanding of how to properly meal prep. Meanwhile… 
A Registered Dietitian's Guide to Dining in Dallas – Brunch
I had to kick off the R.D.'s Guide to Dining in Dallas with my favorite places to get balanced breakfast foods. I'm a creature of habit and typically look for an egg dish, but also love choosing seasonal options that might include a smoked salmon or pumpkin pancake. I prefer something savory at brunch so I don't go into a state of hyperglycemia, but again, balance, because I love pairing my omelet with a pumpkin spice latte in the fall. 
Five Healthy Brunches in Dallas
Before we get going, a few brunch hacks I want to make sure and share with you. I recommend asking the staff to swap butter for olive oil and cheese for avocado (it's extra!), heart-healthy fats are key to starting the day off strong. Craving something sweet? Check out the kid's menu or appetizers, you'd be surprised by how easy and enjoyable it is to get one pancake rather than a sugar-laden stack. Lastly, if you are ordering a mimosa or other brunch cocktail, make sure and pair it with a protein-laden meal and opt for it to count as your carbs.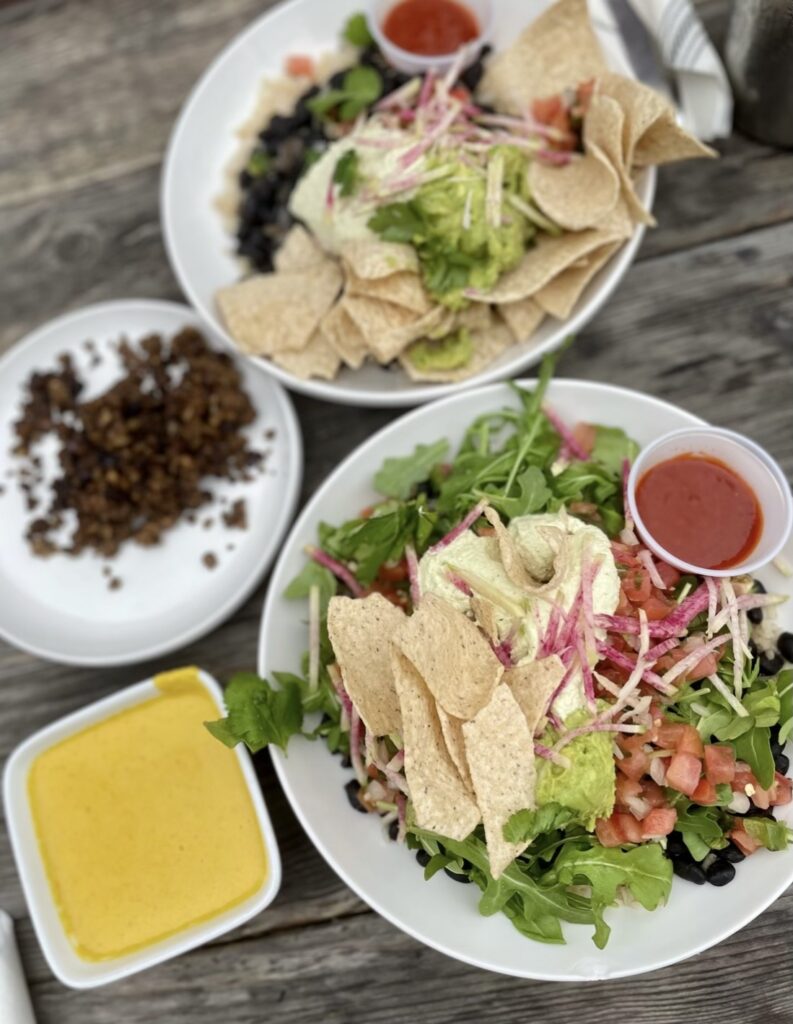 Did you miss my last post? I covered the best Dallas options for plant-based meals. And not just vegan joints, but some easy slots to get in an extra serving or two of veggies!