As a Registered Dietitian, everyone just assumes I'm going to order the salad with grilled chicken because that's what's  "healthiest" on the menu. That is NOT the case. While yes, I enjoy eating salads and grilled chicken, I also enjoy branching out and trying new things! A green goddess salad? Yes, please! Thai Peanut? Absolutely! Eating a healthy diet doesn't mean it has to be boring, it means eating what fuels your body and leaves you feeling satisfied, energized, and happy.
So, if you want a salad, eat a salad. If you want a BBQ, do it. More info on that, here. Either way, just don't fall into the comparison trap; eat what you want. Now, let's get dining!
A Registered Dietitian's Guide to Dining in Dallas –  Salads & Health foods
It wouldn't be a Registered Dietitians Dallas restaurant recap without a section dedicated to salads and health-conscious restaurants! I truthfully enjoy salads (but not those two ingredient sad salads, I want a dressed-up boujee salad with all the fixings) and find them to be a really easy way to get creative with healthy options. In fact, most of these restaurants offer some sort of bowl, both hot and cold, that make it simple to check the VPFC list. And if you know me, a VPFC meal is the only type of meal I want to see in front of me (and you!). 
Five Best Health Food Havens
Health Food restaurants no longer mean the strange little cafe with dehydrated chard, green juice and kelp chips, fortunately! While most restaurants offer a "healthy option" or two, these restaurants go above and beyond to make healthy eating both appealing and accessible. Be assured, the flavor, texture and overall quality isn't compromised!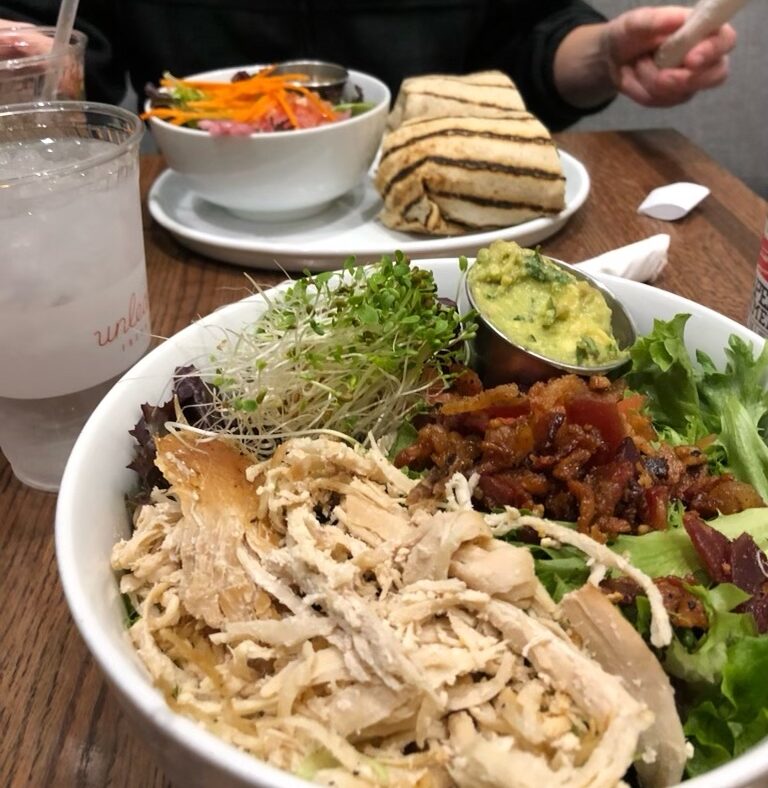 Five Best Salads
Here's how I order a build your own salad: First of all, no cheese /croutons. You can get healthier fats with eggs or avocado, as well as wholesome carbs from the fruit and starchy vegetables. Go for the larger size (healthy leftovers, duh!). Load up on all the greens you desire for a variety of texture. And remember to vary your proteins; salmon or shrimp at least twice a week for a dose of omega-3 fatty acids.