Friday is my favorite day of the week for many reasons! But each week, I share about new brands and products that I've discovered to excite patients and friends about health. Since we're half way through the year, I'm recapping the series; everything from diabetic-friendly caramel sauce to adaptogenic nut butter! I care so much about supporting small businesses and contributing to their overall success. This series is sheerly a passion project done at no charge. Plus, any product included on these FNF has to pass the Whitness Nutrition nutrient-dense, taste and practicability test. They are all gluten, dairy and soy free, contain little added sugar and focus on real food ingredients. Plus, my husband approves of their tastiness, too!
I rounded up the Five New Foods Friday series, here and am sharing a favorite product from every week. These get an extra special Whitness Stamp of approval! 
Protein Power Ball

:

Pea protein based energy bites made with simple, nourishing ingredients. Created by medical professionals looking for a tasty and energy filled snack, each ball is GF, DF, SF and vegan. 6g of protein per serving, each time you eat them you'll get that needed energy fix. 

Swap the high carb energy bars with a few of the PPB for that same chewy, almost like a Larbar in texture. Plus get in your plant-based fiber.

Use code whitness for 20% off your order. 
Shop directly through their

site

! 
BTR Bars

: Btr bar – female owned bar with real food ingredients. Contains a great balance of fat, carb, protein and a boost of function from the addition of calming adaptogens. The texture is great, no chalky or rubbery feel to it, plus you get a variety of flavor options. 

Replace your protein bars made with sugar alcohols and fake fibers with the four different delicious flavors of BTR bars.

Use code code WHITNESS for 10% off your order. 

Shop directly on their site, through Amazon or select retailers like Tastermonial and Bitewell.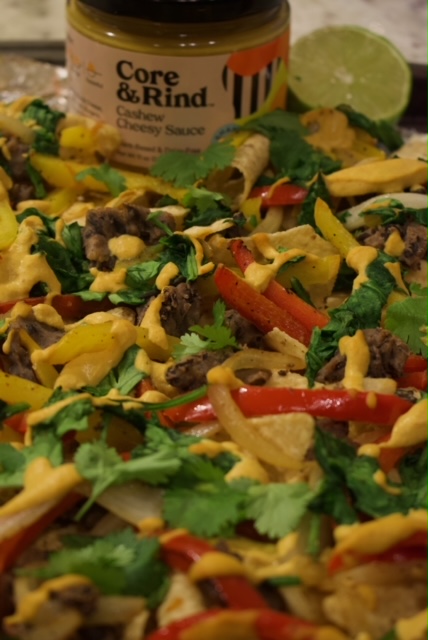 Core and Rind Cashew Queso –

women-owned plant-based cheese dip and sauce. Made with ingredients like pumpkin and cashews, you get plant-based protein and fiber in each dip. No added fillers or powders, it's simply delicious.

Anywhere you want a cheese sauce- think nachos, pasta, or cheese board, include Core & Rind queso for a delicious, nutty taste. 

Use code whitness10 for 15% off your order! 

Shop directly on their

site

, or find in store at Sprouts and Foxtrot. 
Lil bucks

: sprouted buckwheat groats that are a grain-free, gluten-free cereal or granola replacement. Buckwheat is full of essential amino acids, full of magnesium and a great source of antioxidants. 

Use for a crunchy topping on your yogurt, smoothies and oatmeal or mix into baking for a crunchy texture addition. 

Shop on their

site

, Amazon or find in store at Foxtrot Market. 
Jot

: Liquid Coffee Concentrate created through the extraction of coffee beans, producing an incredibly smooth and strong coffee. Just one tablespoon with milk or water, and you've got a smooth cup of joe.

A great option for an easy afternoon pick me up, especially as an alternative to iced coffee or cold brew. 

Shop directly through their

site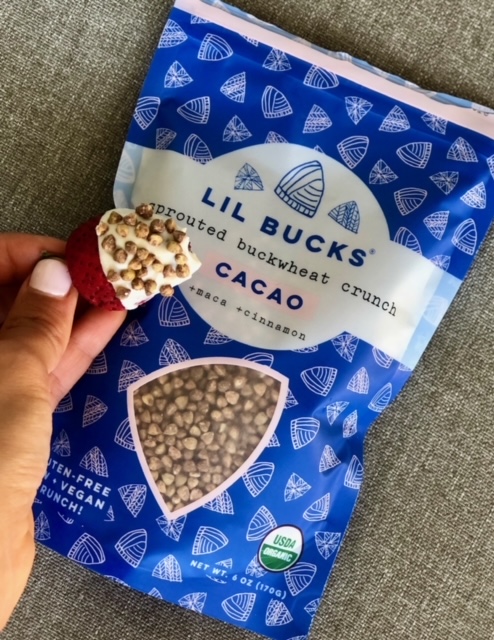 Gratisifed Bars

: granola bars, made with superfoods and natural sweeteners. Gluten, grain and dairy free; they're paleo friendly. Each bar is made with organic ingredients and is perfectly soft and chewy.

Swap for your typical sugary granola bar and avoid a midday blood sugar crash.

Shop directly through their

site

or through select, local health food stores. 
Off Beat Butters

– Sweet and unique, Off Beat butters use nuts, organic maple sugar and some of them have coconut oil. Made with heart healthy fats, each tablespoon of nut butter is made to taste like delicious dessert favorites, such as buckeye brownie!

Use in baking for an extra oomph of flavor, spread onto sweet potato toast or bananas, or eat a tablespoon – it's nut butter that seconds as dessert.

Shop directly through their

site

or through Clean Simple Eats. 
Good Food for Good

cooking, bbq and ketchup sauces! They have created products made with organic ingredients and free of gluten, soy, corn, refined sugars and dairy. They're also Whole30 Approved and donate a proceed of their sales to those in need. 

Their variety of sauces instead of the typical sugar filled condiments, and get creative with options like Butter Chicken and Taco Sauce.

Use code WHITNESSNUTRITION15 for savings 

Shop directly through their

site

or find at Whole Foods, Thrive Market and Amazon. 
Four Sigmatic

: Complete protein powder, plant-based edition. Made with added healthy fats and carbs, these are a great option for those avoiding whey and dairy products. Each small packet has 18g of protein! 

Use in your post workout smoothie or shake, and keep in your bag for an easy post-workout shake up! 

Shop directly through their

site

, or find at Whole Foods, Sprouts and Natural Grocers. 
Lupii Bars

:  plant-based protein bars, made from a base of Lupini beans. These bars provide a new source of protein, plus they contain ⅓ of your daily fiber requirements and essential aminos. 

Keep on hand for snacking needs like road trips, running errands or just long days of work. Chewy texture similar to LaraBar, with unique flavors like Ginger Lemon.

Use code whitnessnutrition20 for 20% off your order 

Shop directly through their

site
Picnik Keto Creamers

: Austin based paleo restaurant, Picnik, has come out with a line of creamers full of functional ingredients like MCT, adaptogens, and collagen. Keto-friendly options that take your morning coffee up a notch, all with less sugar & more protein.

Use instead of plain milk or CoffeeMate. Add to pancakes and waffles for an easy creaminess.

Order directly through their

site

or find at Central Market, Whole Foods, Sprouts and Kroger
Explore cuisine:

soybean-based pasta, completely organic and vegan. There's so much protein in here! 24g of protein per 2 servings, and 13-15g of fiber. Naturally low glycemic, this is a great option for pasta lovers who want stable blood sugar.

Incorporate into any basic pasta dish, and even take it up a notch by mixing it with zoodles for extra veggies. Serves really well in asian dishes such as Lo Mein or Pad Thai. \

Shop directly through their

site

, or find at Walmart, Albertsons, Sprouts and Tom Thumb. 
The Good Chocolate

– no sugar added, 100% organic chocolate bars that taste as luxurious and sweet as chocolate should taste. FODMAP friendly and a low glycemic index, their chocolates are the perfect low-sugar treats. 
Use code WHITNESS for 15% off your orders through their site. 
Shop directly through their

site

or through Amazon 
Catalina Crunch

keto-friendly cereal: Low-carb, low-sugar and high in fiber, this cereal is a super swap for your typical sugary cereal. T1D created, Catalina Crunch is a great option for diabetics, plus the cereals are vegan and gluten-free! 

Rid your pantry of cereals filled with sugar and opt for a fiber rich, high protein option!

Shop directly through their

site

, or find at major stores like Whole Foods and Randalls.
Majestic Garlic

: raw & organic garlic spreads and hummus: garlic based spread made without canola oil or soy. Keto-friendly, plant-based and gluten free, these spreads have so much flavor they can be used in any which way. 

Try their sprouted hummus as a tasty dip for fresh veggies and seed crackers, or use their garlic spreads on sandwiches, toast or as a pasta sauce. 

Shop directly through their

site

, or find at select Sprouts.