Welcome to the 2021 Spring Clean Series. Don't miss our upcoming posts featuring how to spring clean your pantry and freezer, too! Today we're tackling the ominous fridge. We've partnered with Eat the 80, a delicious prepared meal delivery service that pushes the status quo on what fresh OR frozen meals should contain. We're excited to share more tips on how you can elevate your fridge to be a source of health!
Remember, an 80/20 approach is so important. Fill up your fridge with essential nutrient-rich food, but don't hesitate to try a new food that just lights up your senses, too! A cookie, a new tortilla brand, a delicious cracker. Variety IS the spice of a healthy life.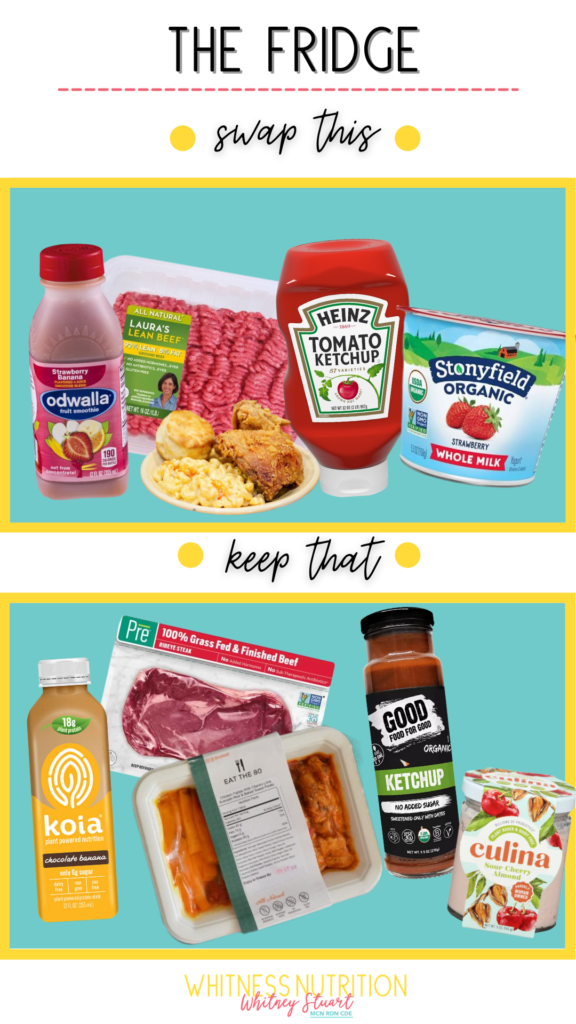 Now to the Fridge!
Did you check all your expiration dates? Do this first! Once a quarter I highly suggest pulling everything out and doing a thorough wipe down of everything! 
Swap: Fruit heavy green juices & smoothies for veggie-based smoothies/juices
Undeniably one of the biggest hoaxes in the food industry are pre-made fruit juices and smoothies. How many times have you been tricked to purchase these sexy expensive drinks? And then, you actually look at the label (because your dietitian told you to!). Wow, look at that carb to fiber ratio? It's dismal, since juicing removes almost all of the fiber, which is the part you wanted! Most fruit juices and smoothies have as much sugar as a soda and the same effect on your blood sugar. Skip the sugar, and look for veggie based smoothies made with protein powders. Even better, make your own with a quick combo of greens, healthy fat and fiber filled fruit using our smoothie guide. 
Nix: Sugar-filled juices/smoothies like Odwalla, Bolthouse Farms, instead:
Swap: Conventional meat to grass-fed, free-range meat. 
The price of grass-fed meat can be an initial deterrent, but spring cleaning your meats is a nutritious upgrade your body will value! Grass-fed meats, such as your beef and bison, are leaner and less caloric than the conventional alternative. For seafood, wild-caught options are going to be higher in your heart, healthy omega 3's and more flavorful. Choosing organic and free-range poultry also reduces your dietary intake of farm-fed antibiotics, too.
Nix hormone/antibiotic filled conventional meat, instead: 
Swap: Sugary, preservative filled condiments to sugar-free condiments
The fully stocked, if not overflowing, condiment section of the fridge is an abyss we're ready to explore! Conventional condiment options are all guilty of one thing- added sugars and preservatives. Yes, that includes, Heinz, Hellman's and Sweet Baby Ray's, with excessive sugar in even a small 2 tbsp. Swap these options out for low sugar alternatives (that do exist!) with just as much flavor! And, look to incorporate more heart healthy fats such EVOO or avocado-oil based condiments.
Nix: conventional ketchups, mayos, BBQ sauces, and creamy dressing, instead: 
Swap: Flavored yogurts and processed dairy for high-quality dairy 
Hello deceitful dairy! Yogurt and cottage cheese with "fruit-flavored bottoms" might sound appealing and even innocent, but the average flavored option has 13-15g of added sugar! We've added other dairy items, like processed cheese and alternative milks, because of the heavy prevalence of added sugar and inflammatory fillers.Upgrade your dairy purchase with plain options that can become more flavorful through your own intervention with natural additions of fruit and herbs.
Nix: Flavored yogurts, "fruit"-filled cottage cheese, processed cheeses, instead:
Swap: Read to eat convenience meals full of soybean oil, added sugar and excessive sodium. 
I know, that Dinner for Two option in the deli with honey glazed pork ribs and mac & cheese looks like the perfect option for tonight's "quick and easy" dinner. But the ingredients in that meal only lead to worsened health, swelling, and some major gut distress. The prepared meal arena has come a long way since my grocery store hot bar chicken tenders; you don't have to sacrifice flavor or cash in on a sad salad, either.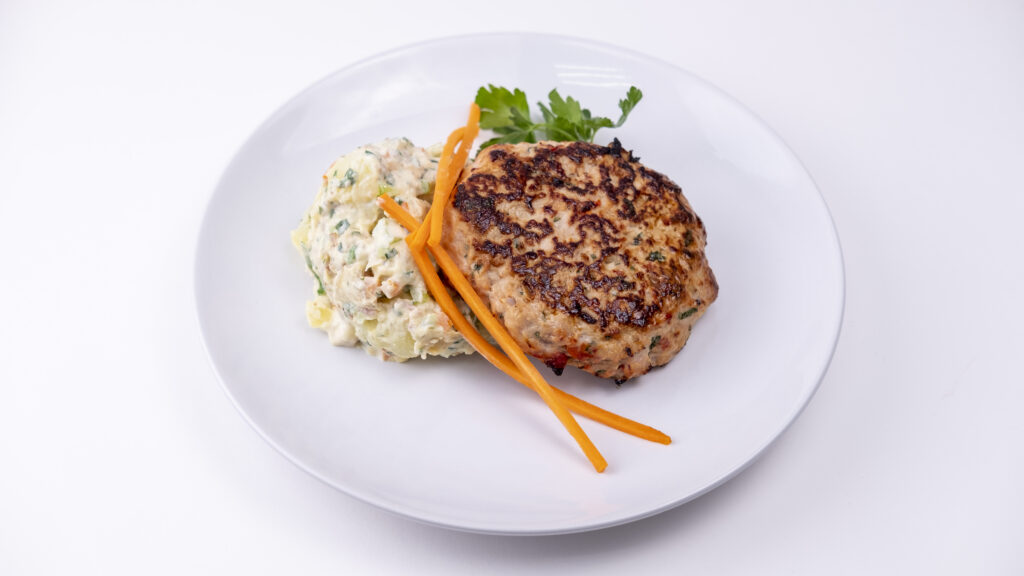 Nix: Convenience meals, instead:
---
Eat the 80 is a prepared meal concept that creates simple, quick and most importantly, nutritious meals. Their meals are made from good-for-you foods that are full of flavor and nutrient rich ingredients. Why they're Whitness approved, you ask?
They only use grass-fed and antibiotic-free protein, farm-fresh produce and no preservatives, artificial ingredients or added sugar. 

Meals are created in the kitchen, meaning all the ingredients are of the freshest and highest quality. 

Each meal is created to give the perfect blend of protein, carbohydrates and fat. 
The mission of Eat the 80 is to approach healthy eating with an 80/20 mindset- 80% of the time you're focusing on eating clean healthy food, then the other 20% of the time, you allow for flexibility. This 80/20 mindset is an easy way to engage in clean eating without feeling restricted.  Eat your veggies, incorporate lean protein but also eat the cookie!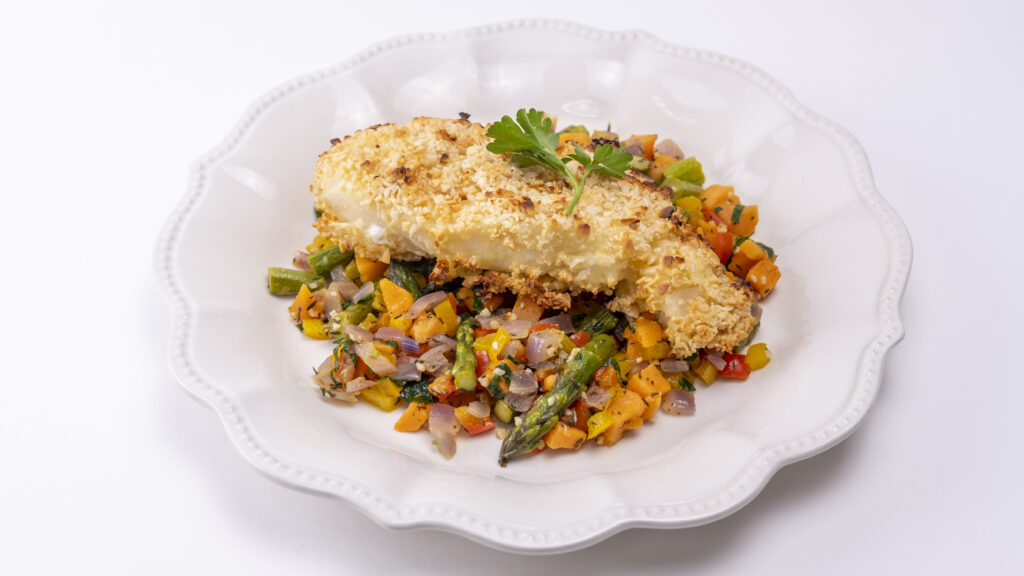 Eat the 80 is the perfect option for fresh or frozen entrees made of  low sodium, high fiber ingredients and quality proteins with veggies. Take your freezer food to the next level with the variety of meals from Eat the 80, with options for everyone! Whether you're doing Whole30, Paleo or even vegetarian, start spring cleaning your freezer by using the code WHITNESS for 30% off the first order you place on their site.
Sit down to your dinner with peace of mind knowing you're eating to fuel, nourish and be your best self.