Calm down and warm up with this chili. All the slow-cooked protein, fat, and fiber you need. Add a delicious side of steamed greens to round out your meal. Chili is oftentimes loaded with unnecessary starch and sodium, neither of which are present here!
Creamy Chicken Chili via PaleOMG
2 lbs chicken, diced into 1-inch cubes
1 red pepper, chopped
1 green pepper, chopped
1 yellow onion, chopped
6- 1­2 jalapenos, seeded and minced
1 clove of garlic, minced
6 cups chicken broth
1 cup canned (full fat) coconut milk
4 oz can green chiles
1 tablespoon avocado oil
1 teaspoon salt
1 teaspoon garlic powder
1⁄2 teaspoon oregano
1⁄8 teaspoon ground red pepper
1. Grab a large soup pot, put over medium heat, and olive oil and minced garlic.
2. Once the garlic is fragrant, add chicken. Mix as needed with a wooden spoon to
cook on both sides.
3. Once chicken is ~ halfway cooked through, add in your peppers, onions, jalapeños, and green chiles. Mix together and let cook for about 3 minutes, stirring occasionally.
4. Now add your chicken broth and coconut milk, along with all spices.
5. Stir together.
6. Cover and let simmer for about an hour minutes to let the flavors meld together.
7. Eat fresh; or consider freezing a batch (if you'll actually thaw it out again!)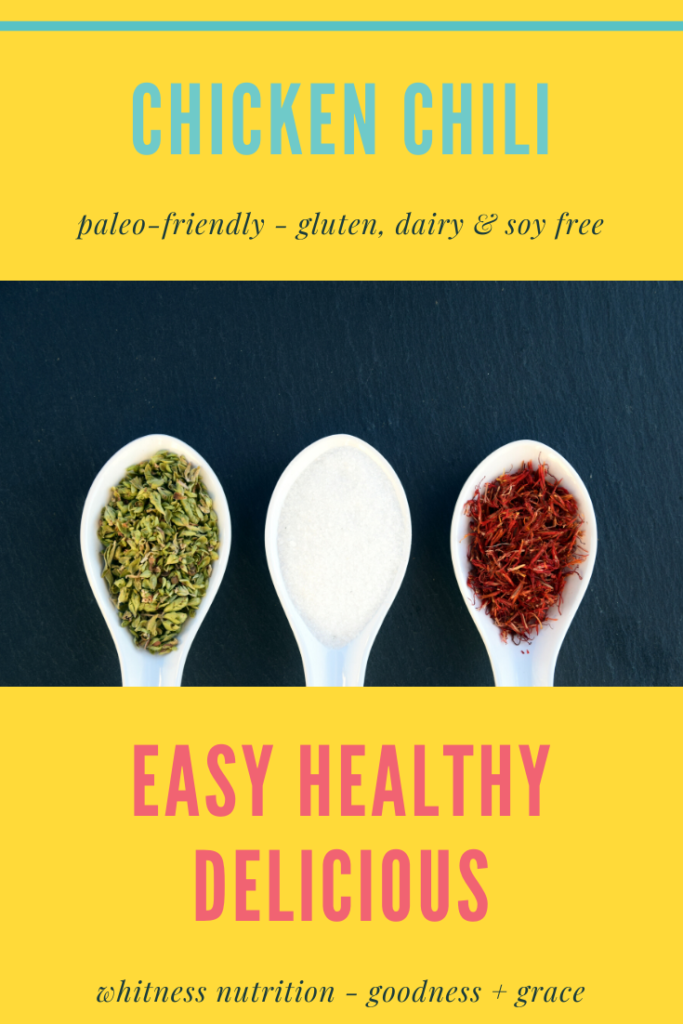 Need some conversation starters at work for TGIF? Nutrition is always a good controversial option! Although there is a large movement for "if it fits your calories/macros", a large body of research still suggests that nutritious foods are really, still, more nutritious than their caloric equal in the same group.
Harvard 
provides a summary over the current subject. Make up your own mind!
My takeaway: Although sweet potatoes and chips are both carbohydrates- only one contains vitamins, minerals, and phytonutrients. Your body requires more than calories, and it desires quality ones. Each of you are unique in your needs and cravings but remember the importance of real food and it's benefits beyond the scale!
I believe that knowledge is power! Our weekly blip has been generated to inspire healthy choices, catalyze nutrition knowledge & motivate the masses.