As a nutrition expert with a love for the community and chatting up a storm; I love getting creative with the latest & greatest products to enter the health market. Check out some of my past work to see how we can partner for your own brand's promotion. Whitness Nutrition represents products that I, Whitney, have tried and seen the benefit of, believe in it's attributes, and expect it to directly benefit my audience and patient demographic. Click below to request a full copy of my media kit!
SPOKESPERSON
I pair my professional expertise with my personal story to communicate evidence based information to social media platforms, television, podcasts and online writing. 
I am very articulate with highlighting pertinent nutrition information about products to my nation-wide audience. I readily engage audiences by concisely blending nutrition expertise and experience. As your brand spokesperson, your product will be presented to a large audience in an effective and honest manner.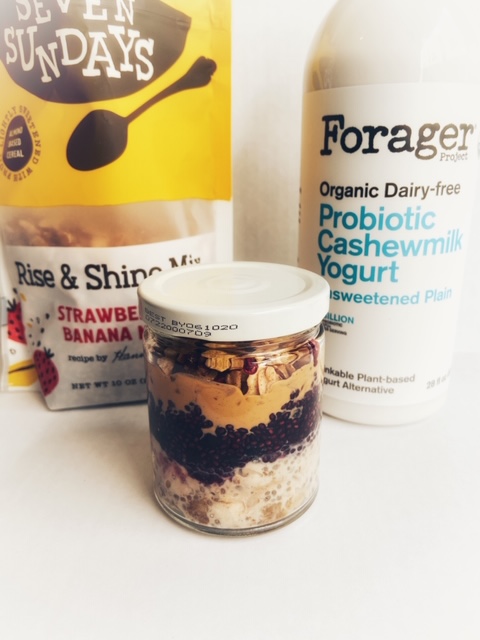 PRODUCT PROMOTION
As a registered dietitian, certified diabetic educator and lactose intolerant Celiac, I recommend products, foods and appliance to my audience that fit my own personal needs and ones that I expert to benefit theirs. 
I bring a unique edge to your brand with my clinical expertise and personal experience; I have 5 years of experience in the clinical realm of diabetes, counseling 40 + patients per week with metabolic disease, leading three Whole30 groups per year as an award-winning certified Coach, and my own daily struggle with Celiac, food allergies and colitis. This mix preferentially allows me to highlight diabetic-friendly, gluten-free, dairy-free, whole food-based, anti-inflammatory, "pronounceable ingredient", and paleo-friendly products. I can communicate product information, develop new recipes, or highlight positive features of your product.
RECIPE DEVELOPMENT
I have been creating new recipes in the kitchen since a young child and enjoy finding healthier versions of traditional recipes along with innovative ways to use popular products. I always focus on whole foods based recipes without added sugar that benefit the whole family with taste and are easy to create.