"I didn't have anything to eat.
The house was empty.
All I have was cheese and champagne.
My dinner was a Pinterest fail!"
These are the common lamentations I hear from January patients. Can you relate? In the beginning of the year, it's common for my patient to go a little overboard with "new year, new me" plans. These tend to backfire in overwhelm. It's my job to remind you that we actually don't need to complicate things to do well and be well. Health can be obtained through strategic simple actions. The ones that are easy to repeat and are reliable in any circumstance. When it comes to busy days, I rely on 2 minute success meals to eat well and fuel well. These are necessarily the fanciest most gourmet meals but their nourishment and flavor get me through to the next day!
I've rounded up some solutions for you to consider as you enter a new year full of opportunity! Don't over complicate it. Success can be simple!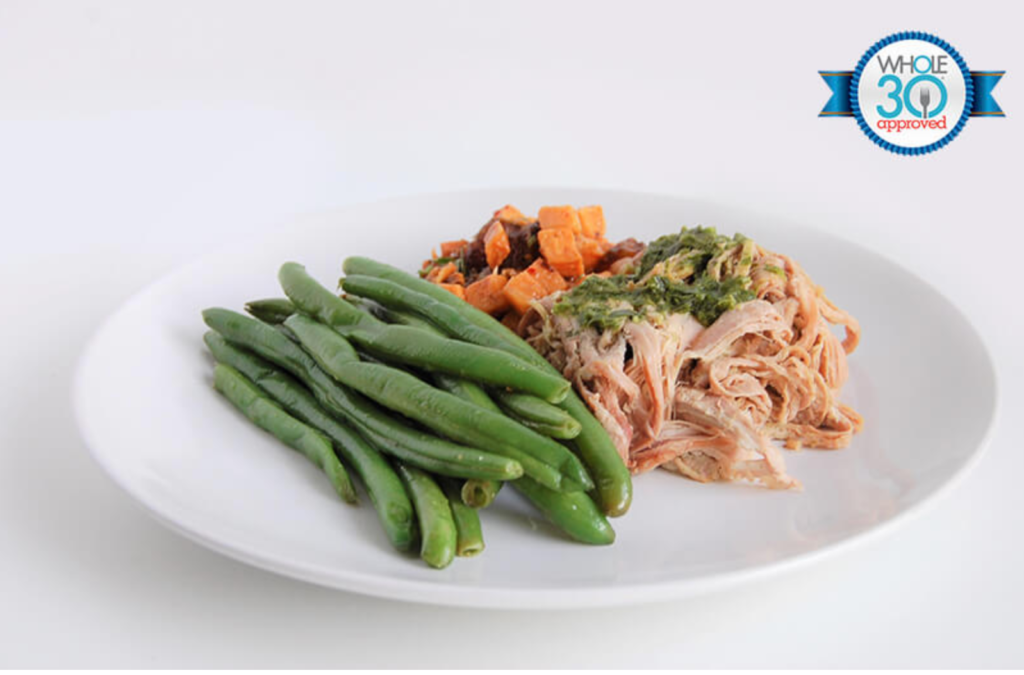 ---
Quick meals to whip up
1/2 rotisserie chicken + frozen steamed veggies + 1/2 avocado
Turkey burger with sautéed spinach and a drizzle of full fat dressing (Avocado or safflower oil base, please!)
2 hard-boiled eggs with a handful of berries and macadamia nuts
Stalks of celery and slices of apple dipped in an "Instant tuna salad" made with canned wild tuna, full fat mayo + mustard
Gluten-free and chef-prepared
But, honestly, it would be hard to choose these meals over Chicken Shawarma with Tahini Sauce & Green Beans, if I had the choice. 
When you have options, like Chimichurri Pulled Pork with Bacon Walnut Balsamic Sweet Potato Salad,  it's less likely that you'll feel deprived. And, less likely that you'll fall victim to a large Uber Eats bill (a big 2020 budget complaint from many of my patients this year.)
I keep frozen meals on hand, always. I know that they're my success tool to save time and money while preserving my healthy during busy season. And, I don't have to eat something bland. Like an apple and almonds for dinner. Bleh.
When you're shopping for any prepared meals, fresh or frozen, keep the following in mind
500mg sodium or less per serving
At least 20g protein to be worth your while
A serving of vegetables in each
Little to no Trans Fat
Avoid ingredients like canola oil and soybean oil.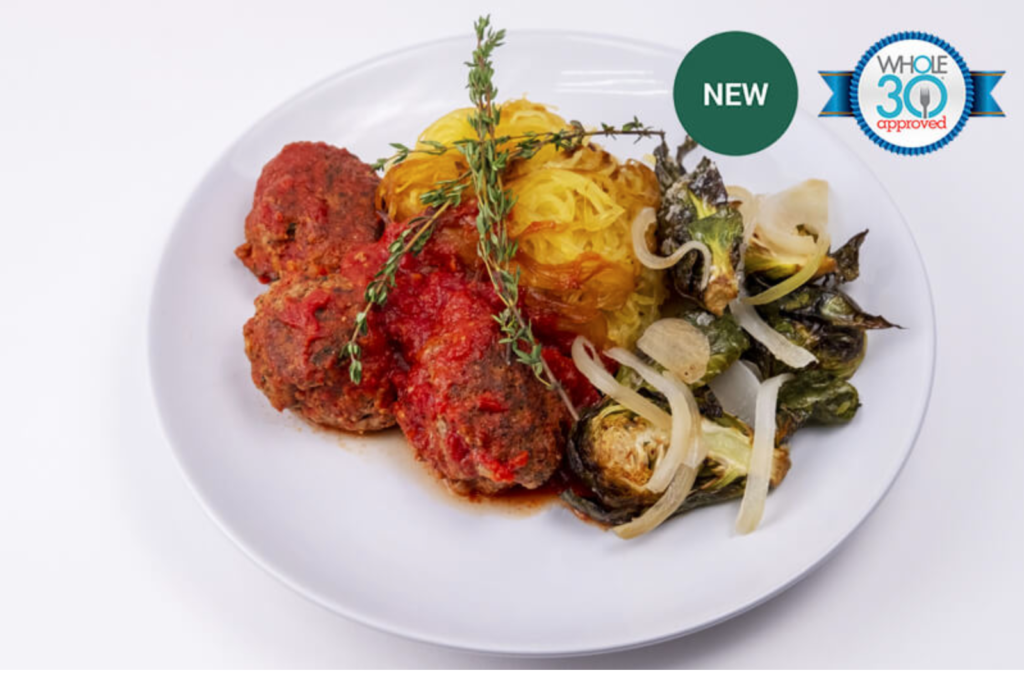 Eat the 80 provides a variety of meal plans delivered directly to your doorstep. They are a great
solution to  quick + delicious Whole30 compliant and healthful meal options. Not JUST for January, but year-round.
It's delicious

It's quality, nutritious food with lots of Whole30 approved options

It's a super convenient way to eat well
---
This blog post was sponsored by Eat the 80 through the creation of a thoughtful partnership with the intention of educating the masses on wholesome health concepts. Whitness Nutrition takes every partnership seriously and Whitney upholds her role of #honestinfluencer to a high standard. Never hesitate to reach out with comments, questions, or concerns.